Written by James Friday, 22 December 2017 21:30
Here at ShockerRacing, we encourage our models to maintain their official model status by doing multiple shoots or events a year. We ask the models to represent our team by featuring their favorite ShockerRacing gear. You may remember Tricia's first feature from back in June of 2017: Tricia Martinez Brings Some Texas Heat to ShockerRacing.
Hit the link to see Tricia's full new photoshoot with Marco's S550 Mustang: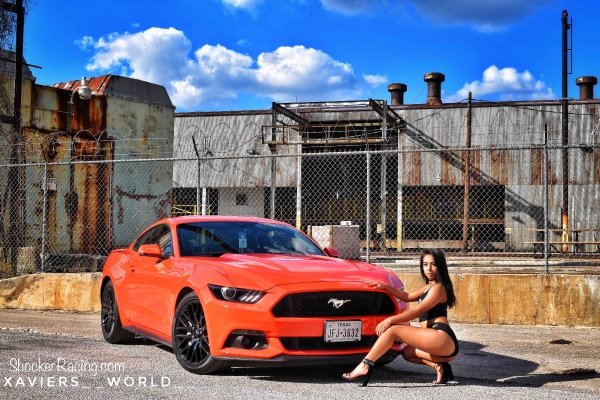 Tricia tells ShockerRacing that she loves to have fun at photo shoots and this shoot was nothing short of that. "I knew the photographer, Xavier Vargas, because I have shot with him multiple times.  I just met the car owner, Marco Gonzales, that day." Tricia explained.   Marco's car is an Orange 2015 Ford Mustang GT that is lightly modded with an Intake, Cat-Back Exhaust, and a Tune.  Tricia posed with the Stang in our famous ShockerRacing Booty Shorts and our Crop T-Shirt.
Tricia is a Texas native and told Shocker Racing that the shoot was located near downtown San Antonio at a train station.  The station provided a perfect backdrop for Tricia's second feature photoshoot.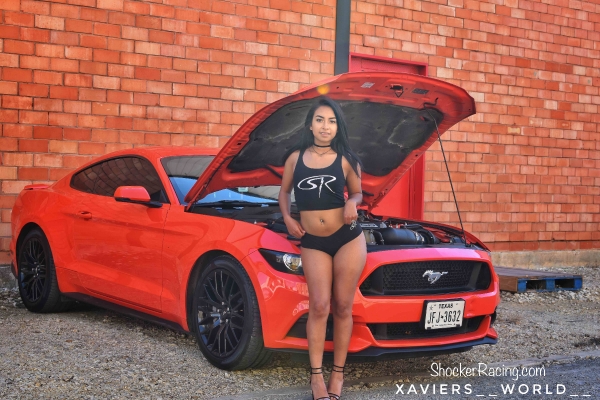 If you loved this shoot as much as us be sure to follow the item for more of their work…
Model - Tricia Martinez:
Photographer - Xavier Vargas:
Car Owner - Marco Gonzales:
Want to become an official Shocker Racing model? Email James at shoclerracinggirls@gmail.com why you want to be a part of the team and you will receive more information about how to become model.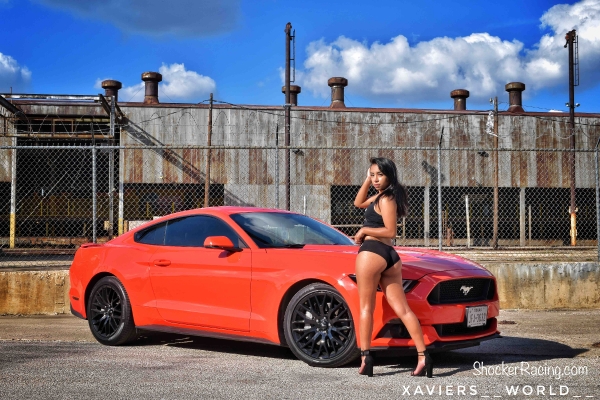 Follow ShockerRacing on our Social Media: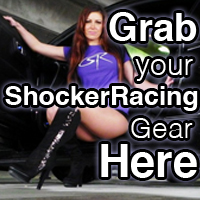 Instagram: @ShockerRacing
Twitter: @ShockerRacing1
Facebook: Facebook.com/ShockerRacing
YouTube: YouTube.com/ShockerRacing
Snapchat: @ShockerRacing
View Tricia's full photo gallery here
View Tricia's full photo gallery here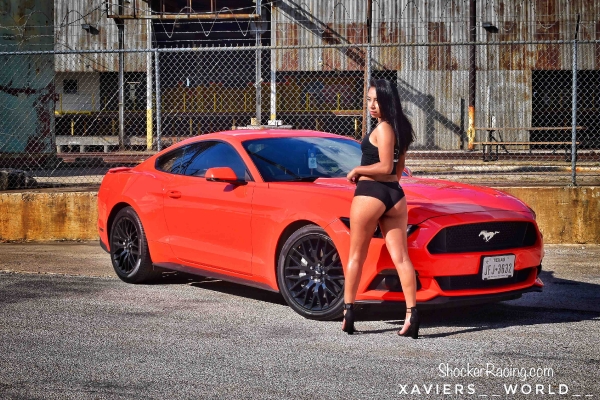 View Tricia's full photo gallery here
DON'T MISS - Angela Sasso Vs Godzilla - Click Below: