Written by Bex Russ Monday, 26 October 2020 16:56
If you've never been to Mustang Week, it is not like anything you've ever attended. Every year many of our ShockerRacing models attend and most send in some great shots for us to share on our website and social pages. The event brings owners and fans all together in one place to celebrate the iconic Ford Mustang.  Those who make the yearly trek to Myrtle Beach understand there is no feeling like when you first pull out of your driveway, marking the beginning of the week-long adventure. It is the excitement you feel when you cross the South Carolina state line, followed by some amazing official events, and of course the nighttime shenanigans! Similar to the excitement we here at ShockerRacing get when models, like Savannah Byrd, send in new photo shoots.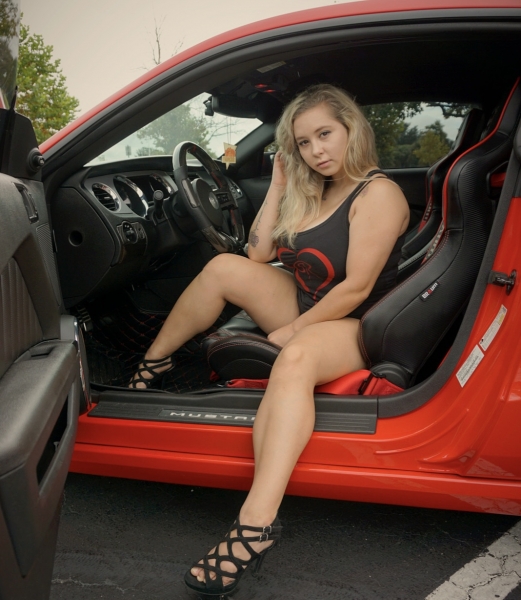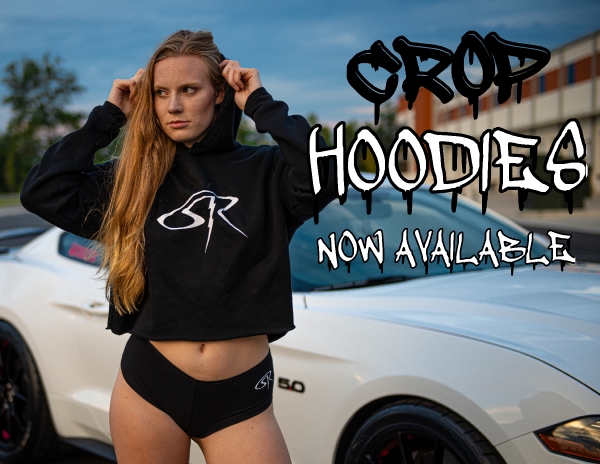 This time, Savannah shot with a 2014 Mustang GT. It features some nice modifications like an Edelbrock Supercharger, BBL 85mm throttle body, AFCO radiator, VMP heat exchanger, BMR and Eibach suspension, Ford performance aluminum drive shaft, Braum racing seats, rear seat delete, Cervinis stalker hood, GT500 replica wheels and various other cosmetic mods. She shot at Broadway at the Beach in her SR Heart Logo Tank and some cute jean shorts. We asked Savannah to give us some details about the shoot and she said "My favorite part about the location was the Ferris Wheel." She also told us, "I loved the red stitching in the seats on this Stang". We agree, those details can make or break a car!
No other event brings you this exciting experience for an entire week! Nothing can prepare you for the wave of emotion the first time you see and hear a group of Mustang Week participants pass you on Myrtle Beach's streets! Every year, in Myrtle Beach, S.C., Mustang owners have the chance to take the road trip of a lifetime to the country's premier celebration of the car's fans love. We are so excited Savannah had the chance to shoot at the event this year. Be sure to follow Savannah to know when her next event is.
If you are interested in working with ShockerRacing, please, email us at This e-mail address is being protected from spambots. You need JavaScript enabled to view it for more information.
Don't miss Savannah's previous features:
Follow the Crew:
Model: @savannahbyrdd
Photographer @dossphotography132
Car Owner: @stretch_5.0
Follow ShockerRacing on our Social Media: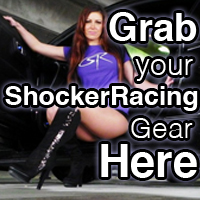 Instagram: @ShockerRacing
Twitter: @ShockerRacing1
Facebook: Facebook.com/ShockerRacing
YouTube: YouTube.com/ShockerRacing
Snapchat: @ShockerRacing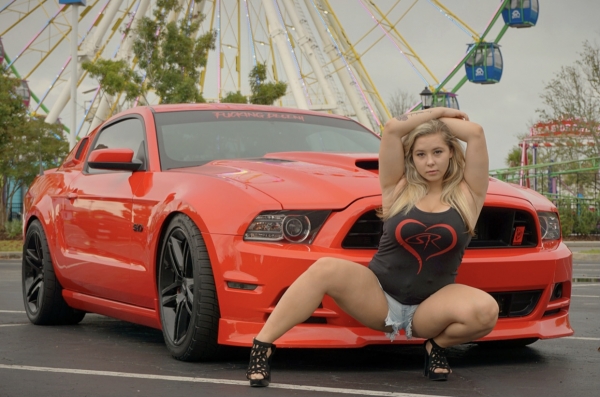 DON'T MISS SAVANNAH'S FULL PHOTO SHOOT HERE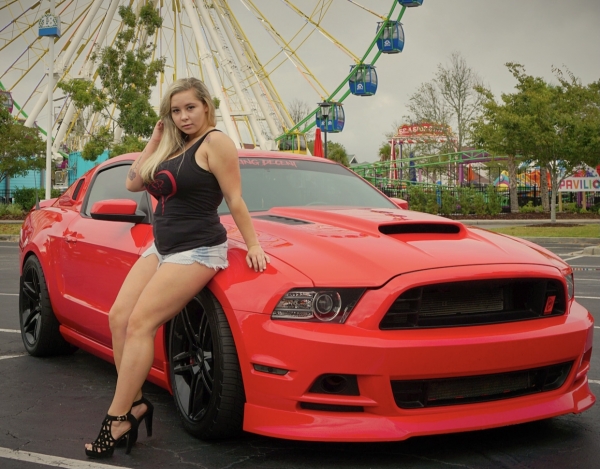 DON'T MISS SAVANNAH'S FULL PHOTO SHOOT HERE
DON'T MISS SAVANNAH'S FULL PHOTO SHOOT HERE
DON'T MISS SAVANNAH'S FULL PHOTO SHOOT HERE
DON'T MISS - DANIELLE ALEXIS JOINS THE SHOCKERRACING GIRLS: