Savannah Byrd Joins the ShockerRacing Girls
Written by James Tuesday, 07 May 2019 11:59
19 year old, Savannah Byrd grew up in a family that loves muscle cars.† She always found herself around Mustangs, Camaro's, Challenger's, and Charger's.† "My mom is a Mustang fan, and she has owned a few of them over the years.† I guess watching her passion for muscle cars as I was growing up inspired me to love them as well," Savannah explained.† Now she drives a red 2008 Mustang GT/CS that features a Cold Air Intake and an exhaust system that was already on it when she bought the car.† Her Stang also rides on a set of Ford Racing Wheels.† Check out her Instagram page to see what she has planned next for her Mustang: @SavannahByrdd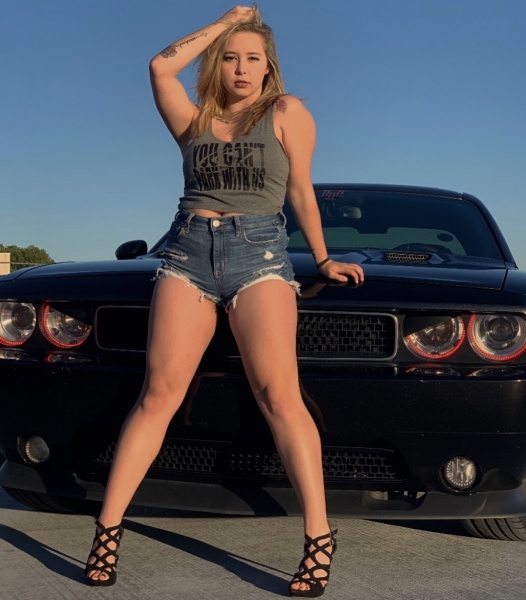 We asked Savannah what got her interested in ShockerRacing... "ShockerRacing is a community with car girls, and nowadays itís rare to have a woman be so interested in cars without being looked at differently. For me, itís a way to express my inner car freak and hopefully inspire more women to realize that being a car freak is absolutely sexy!"
Savannah tells us she doesn't have any formal modeling experience, she began by goofing off and taking pics with her mom's Mustang, and from there she just started having fun with it.† Then she ordered up one of our You Can't Park With Us Crop Tops and decided to do a couple of photo shoots in it.† With her passion for muscle cars, it's not surprising at all that she chose to shoot with a Mustang, Camaro, and a Challenger for her first submissions to us.
Before her Mustang, Savannah owned a 2003 Nissan Altima which was not quenching her thirst for American Muscle.† She tells us she would love to add a Whipple Supercharger to her 2008 Mustang, but if she could have her dream car, she would choose a 1967 Mustang Fastback.† Ms. Byrd also loves the 2004 Mustang Mach 1 and the new Shelby's.† She would dream of taking one of these cars and heading to Paris to take in all of the sights.
Savannah tells us her favorite ShockerRacing Girl is Bianca Thomas aka @ThatMach1Chick.† Bianca has been an inspiration to her because they have a similar taste in Mustangs.† She went on to say that Bianca's pics are always fire and she is so beautiful.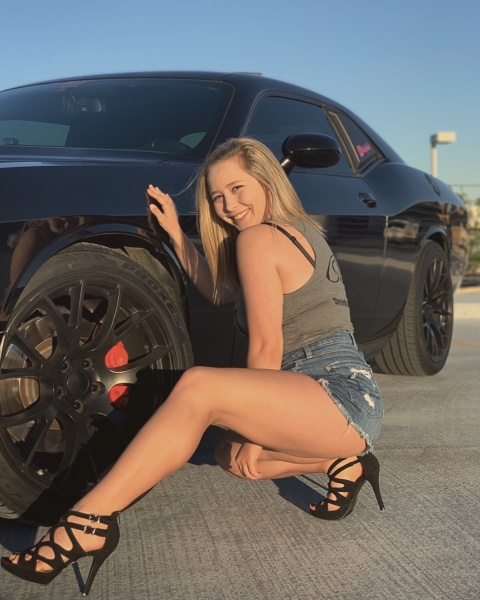 Follow the crew on Social Media -
Follow ShockerRacing on our Social Media: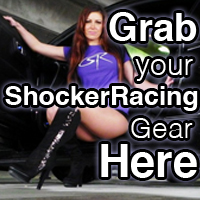 Instagram: @ShockerRacing
Twitter: @ShockerRacing1
Facebook: Facebook.com/ShockerRacing
YouTube: YouTube.com/ShockerRacing
Snapchat: @ShockerRacing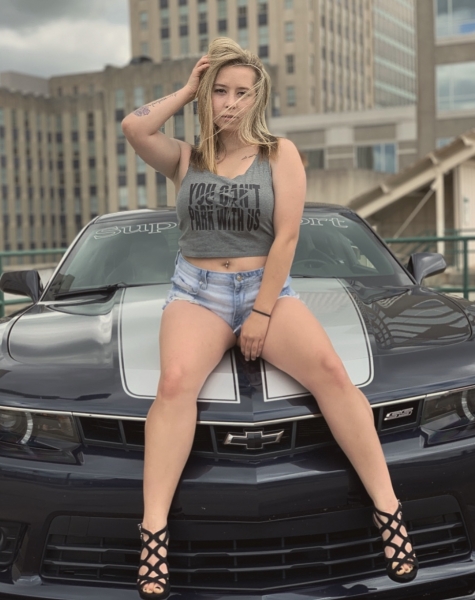 View Savannah's full photo gallery here
View Savannah's full photo gallery here
View Savannah's full photo gallery here