Danielle Alexis
Written by James Monday, 19 October 2020 17:04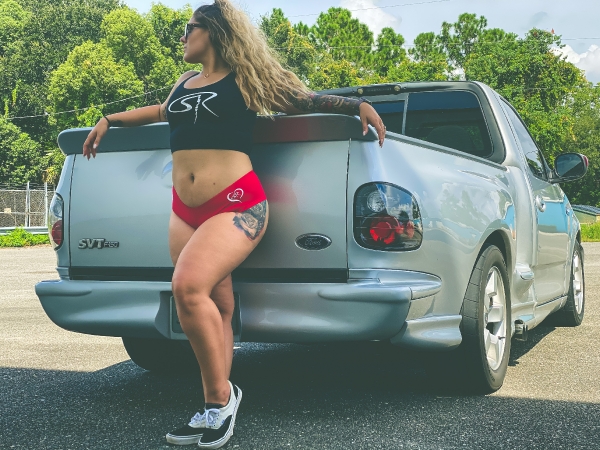 "I've been following ShockerRacing for years," Danielle Alexis explained, "I've always dreamed of being confident enough to be a part of it." We are glad to see that the 24-year-old Danielle stepped out of her comfort zone to join the ShockerRacing Girls. Born and raised in Jacksonville, Florida, Danielle's dad owned and worked on Mustangs during her childhood. "I grew up in a shop, handing tools, and holding flashlights," Danielle laughed. Fast forward to now, and her love for Mustangs has only grown stronger, but now she is trying her hand at modeling. Hit the link to see her full photo shoot: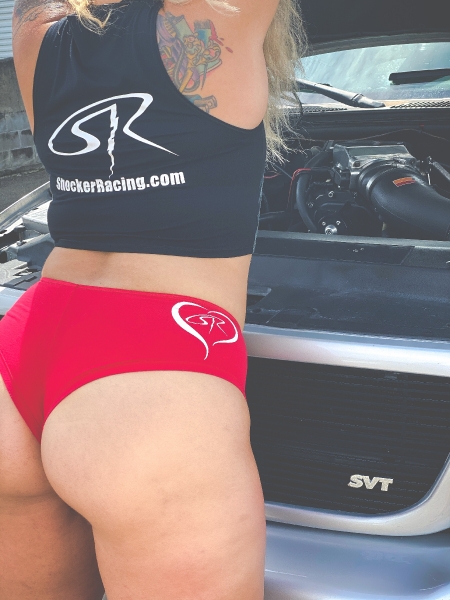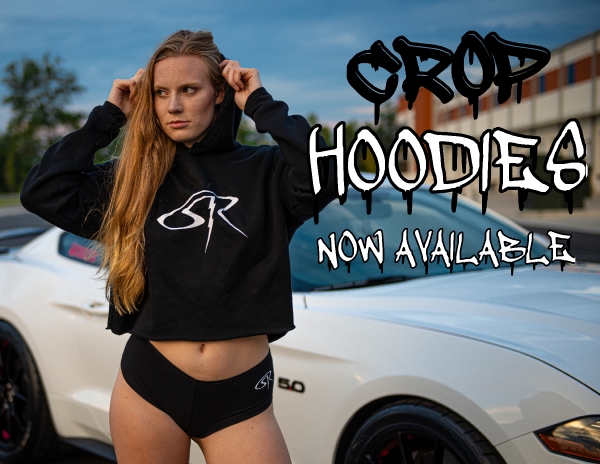 Danielle Alexis currently drives a Ruby Red 2016 Ford Mustang GT. "I'm currently saving up for a twin turbo kit for my Stang, so for now I have only added an x-pipe and exhaust system on it," Danielle explained. She is excited to get her hands on a Hellion Turbo Kit to add some boost to her Coyote motor. Danielle also tells us that she still has her first vehicle she ever owned, a full size 1993 Ford Bronco that she is in the process of restoring. We look forward to that project being completed, and hope to see her do a shoot with it once it's done!
For her very first ShockerRacing Girls feature, Danielle chose to shoot with a fully built 2004 Ford Lightning SVT. It's great to see a Lightning in this shoot, they were such badass trucks and you don't see enough of them around anymore. As you can see in the pics, Danielle chose to pair our classic black Crop Tank Top with a pair of the red Heart Logo Boyshorts.
Don't miss the rest of our interview with Danielle below:
SR: What do you do for a living?
Danielle: I am a dispatcher and a hair stylist.
SR: What is your dream car?
Danielle: I can't be cliche and say Eleanor, so I would have to say a 1967 Shelby Cobra. A true classic!
SR: If you could travel and take your dream Shelby Cobra with you, where would you go?
Danielle: I have always wanted to go to Australia, and I know they have some badass builds over there. Honestly, it's sad that they get specific editions of cars that we don't get here in America.
SR: What is your favorite automotive event of the year?
Danielle: Hands down, No Mercy or Lights Out at SGMP. Ducks race is one of the best competitions I have witnessed. Someone is always breaking a new record, never a dull moment.
SR: What modeling experience do you have?
Danielle: I just started to get into it within the last year. My health held me back, but I am finally getting back into it and hoping it helps build my confidence and grow as a person.
SR: Who is your favorite ShockerRacing Girl, and why?
Danielle: That is a hard one, I love all of the ladies. I am personal friends with Heather Lynn, Brittaney Kaufman, and of course Sarah... because who doesn't love her?
SR: What is your biggest pet peeve?
Danielle: Bullying! There is too much hate in this world, and not enough love!
SR: What is your favorite food?
Danielle: That's easy, TACOS!
SR: Do you have any tattoos?
Danielle: I've lost count on how many! I have a 3/4 sleeve on my left arm, two on my right arm, my side boob, and my left hip. I am nowhere near done!
SR: Give us two fun facts about you that people might not know.
Danielle: I have a huge heart, and I tend to go above and beyond for the people closest to me. I am also a total gearhead. I would rather talk cars than makeup any day, but I can do both!
SR: Leave us with your favorite quote.
Danielle: Lately it has been, "Strive for progress, not perfection."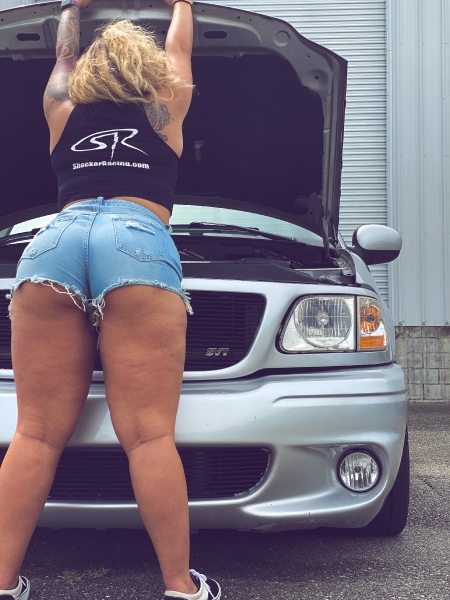 Follow Danielle Alexis on Instagram: @s550_babe
Follow ShockerRacing on our Social Media: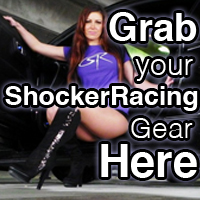 Instagram: @ShockerRacing
Twitter: @ShockerRacing1
Facebook: Facebook.com/ShockerRacing
YouTube: YouTube.com/ShockerRacing
Snapchat: @ShockerRacing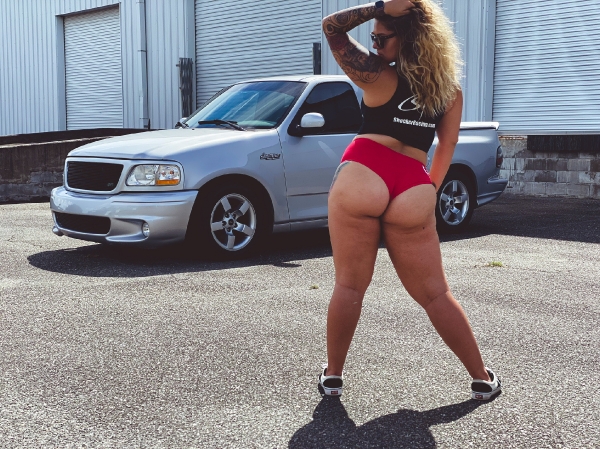 DON'T MISS - EMILY LAY JOINS THE SHOCKERRACING GIRLS: