Emily Lay Joins the ShockerRacing Girls
Written by Bex Russ Wednesday, 14 October 2020 16:20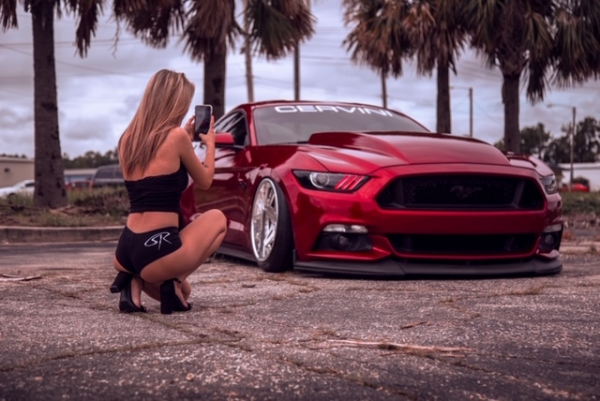 ShockerRacing is starting to grow quite the fan base in North Carolina. As the region continues to grow, we have had the privilege of meeting some interesting and developing new models! We are excited to welcome Emily Lay to the ShockerRacing Girls. Emily was born and raised in the booming city of Charlotte where she became a fan of classics automobiles from her car enthusiast grandfather. "My grandfather used to take me to old classic car shows ever since I was little, and he would teach me all about them. After that I grew more into the car scene," Emily tells us. Keep reading to learn more about Emily and her first shoot for ShockerRacing.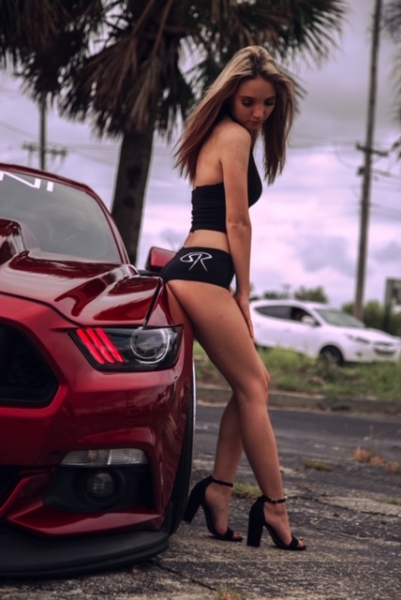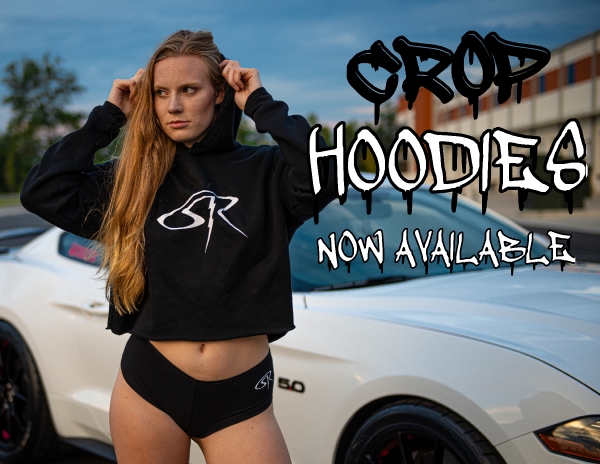 Emily worked with photographer and car owner, Cameron. She shot with his 2017 Ford Mustang GT Premium. Cameron added modifications like; Air Lift Performance, 4 inch cowl hood, C-lip, TruFiber Carbon Spoiler, Full Corsa Exhaust, Viking Shocks, Work Wheels, and Diode Dynamics RGB lights. Emily filled us in a little on their love story, "I saw him at a local car meet one night and I was way too nervous to go up to him. I then made the first moved and messaged him on Instagram that night. That's also when I found out he did photography as well! Everything lead on from there basically and, as of now, we're together and never been happier. There's definitely not a dull moment with him." We love to hear these stories!
Emily shot with Cameron's GT during the "unofficial" 2020 Mustang Week event in Myrtle Beach, SC. The official event was technically canceled due to rules and regulations in effect by the Myrtle Beach city council because of COVID19. However, true MW fans were not taking no for an answer. Fans who attended regardless of the enforced social distancing rules, like 250 MAX capacity for outdoor events or required masks indoors, still made for an epic event with packed car meets and epic burnout competitions. Emily shot with a perfect beach scene background in our classic ShockerRacing uniform. Emily told us in her own words about the shoot, "Knowing that I'm doing something I absolutely love, everything is my favorite part!"
Get to know Emily more with her full interview below:
SR: What was your first car?
Emily: I had two previous cars, a Chevrolet Spark and a 2020 Honda Sport
SR: What is your dream car?
Emily: Ummm, I'm into those "mom cars", so I would definitely drive a Dodge Durango SRT.
SR: If ShockerRacing was going to pay for any mod to your car no matter what the cost, what mod would you choose?
Emily: I would love a full new interior in my Honda Accord.
SR: If you could travel and have your dream car anywhere in the world, where would you go?
Emily: Tennessee!
SR: What is your favorite automotive event of the year?
Emily: Myrtle Beach Mustang Week for sure!

SR: What modeling experience do you have?
Emily: I am just getting started! Hopefully SR will help me grow!
SR: What would an ex say is your best asset?
Emily: That I am strong willed.
SR: What is your biggest pet peeve?
Emily: Slow drivers make me crazy!
SR: What nicknames do you have?
Emily: EmKat or Emmy.
SR: What's your favorite food?
Emily: Buffalo Wings.
SR: What's your favorite Pizza topping?
Emily: Green peppers and pepperoni!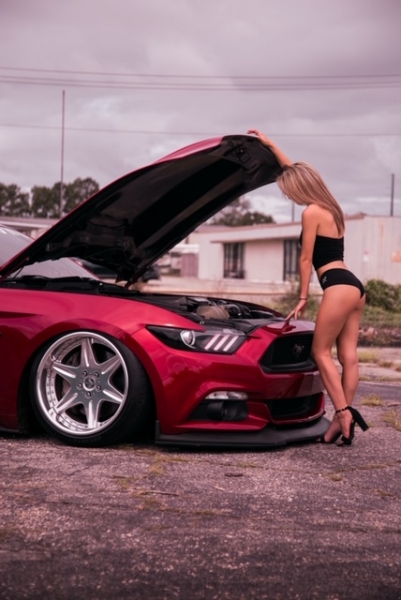 We hope you enjoyed getting to know our newest model Emily Lay. Be sure to follow her on her social media pages to keep up with her recent shoots as an up and coming model, as well as, a heads up to any future events she may be attending. If you are interested in becoming a ShockerRacing model, email This e-mail address is being protected from spambots. You need JavaScript enabled to view it for more information.
Follow the Crew:
Model: Emily Lay - IG: @Emkzn
Car Owner/Photographer: Cameron - IG: @cameron5oh
Mustang Week: IG @mustangweek
Follow ShockerRacing on our Social Media: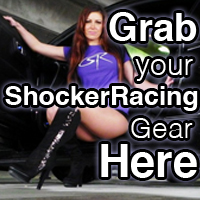 Instagram: @ShockerRacing
Twitter: @ShockerRacing1
Facebook: Facebook.com/ShockerRacing
YouTube: YouTube.com/ShockerRacing
Snapchat: @ShockerRacing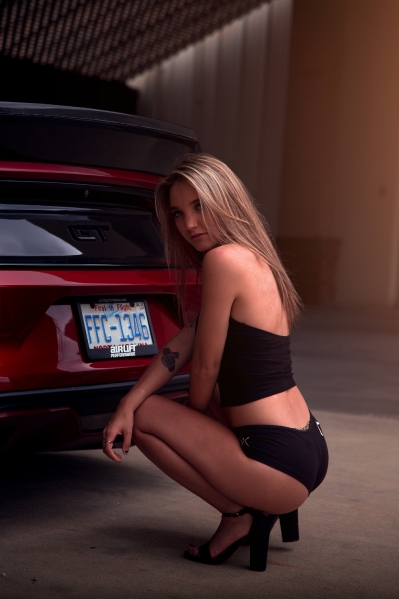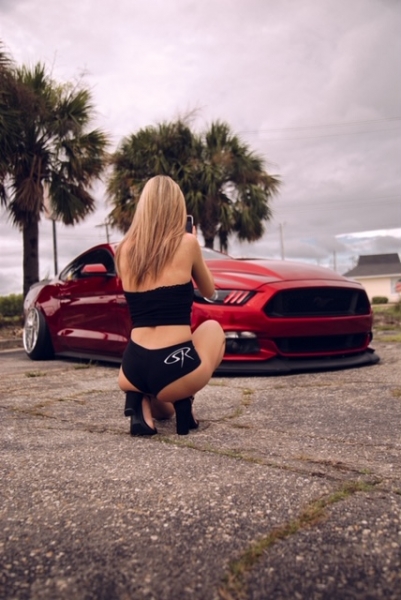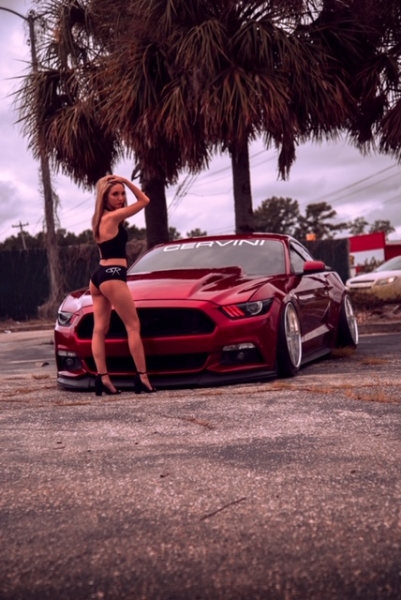 DON'T MISS - ZELANNA'S LATEST PHOTO SHOOT: