Zelanna Sessions - Shoot 4
Written by Bex Russ Thursday, 08 October 2020 13:07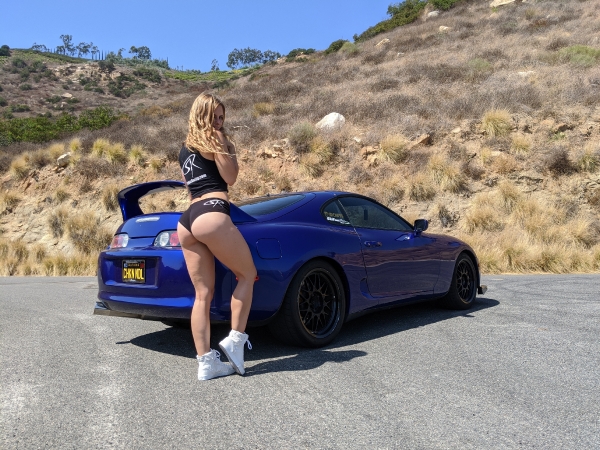 2020 Calendar Model, Zelanna, has put in overtime this year with shoots for ShockerRacing. Most recently, she sported the full ShockerRacing Girls uniform with a fun shoot in her home town of Valley Center, CA. She worked with car owner and photographer Doug and his 1994 Supra. The pair had the chance to get some epic shots for us to share with SR fans.
Keep reading to learn more about Zelanna shoot: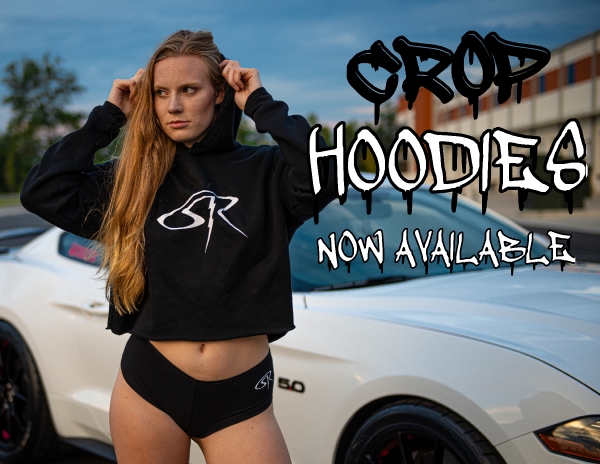 For those of you unfamiliar with California, Valley Center is in the Northern section of San Diego County. This means that it's not considered to be an official city or town. With that said, Valley Center San Diego does have a unique personality all its own, as well as many different things to do and see, including two casinos, and it's less than 40 miles away from downtown San Diego. It's a rural area filled with gated communities, however, it's near Hellhole Canyon Preserve. This area makes for great pictures and often the back drop for Zelanna's shoots.
Zelanna filled us in a little about the locations she picked, "We chose the first location because it was secluded, but we only stayed there for a short time." She went on to explain, "The second location was my favorite because we took fun winding roads to get there." We asked Zelanna if she had anything interesting about the shoot and she told us, "At our first location, a work truck parked right next to us and literally sat there the entire time while we did our shoot. At the second location, about three or four vehicles pulled over to watch. Also, the Supra burned my butt cheeks when I leaned against it!" We are glad to report that Zelanna's cheeks are just fine!
Zelanna worked with a 1994 Toyota Supra Turbo with a proper six-speed manual transmission. Doug's Supra features a heafty list of modifications including;
Precision 6766 Dual Ball Bearing Turbo, 4" V Band Turbo Back Straight Pipe, Tial 44mm Wastegate w/ Dump, SS FMIC w/ Piping, Greddy Type S BOV, DSS 1 Piece Driveshaft, Tein Masters Coilovers, Whiteline Steering Bushings, Rear Strut Bar.
It also has some cosmetic upgrades including;
BBS RGII Wheels, 1998 V2 Headlights, 1998 V2 Turn Signals, Carbon Fiber Ridox Front Lip, Carbon Fiber Top Secret Seibon Hood, Sparco Steering wheel w/ NRG QR, JDM DC5 Recaros, Innovate Harness/Booty Bar, Double Din Stereo w/ 12" sub in rear seat, DeFi Gauges on A-pillar
We asked Zelanna if she had a favorite part about the Doug's Supra, and she simply told us, "Everything, it's a Supra!" We can't fault that response, it is an epic car to shoot with.
Zelanna met the car owner at a car meet and became great friends. Doug's Photography skills was the cherry on top to the relationship and the two decided to make some great magic for ShockerRacing. Since Zelanna has been shooting so much lately for the SR team, we were curious where her dream shoot would be. She told us, "I would like to shoot in japan to have a hands-on experience with the car scene out there." We would love to make the SR brand global, hopefully Zelanna can make that happen sometime.
You can find Zelanna at any local shows, more specifically events hosted by @broke_boys2k19. Be sure to follow Zelanna for more of her current shoots or upcoming events she may attend, or if you are interested in hiring Zelanna to shoot with your ride. If you are interested in becoming a SR model. Please, email This e-mail address is being protected from spambots. You need JavaScript enabled to view it
Follow the Crew:
Model: Zelanna (@zuhlaynuh)
Photographer/Car Owner: Doug (@wickit96)
Check out Zelanna's previous features here: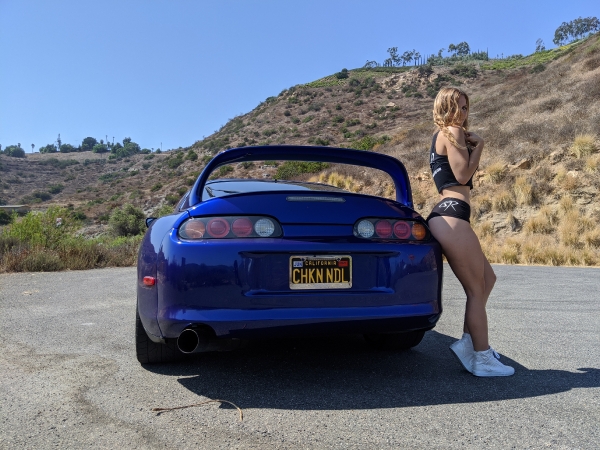 Follow ShockerRacing on our Social Media: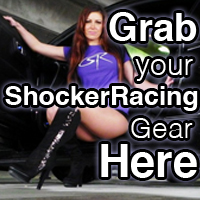 Instagram: @ShockerRacing
Twitter: @ShockerRacing1
Facebook: Facebook.com/ShockerRacing
YouTube: YouTube.com/ShockerRacing
Snapchat: @ShockerRacing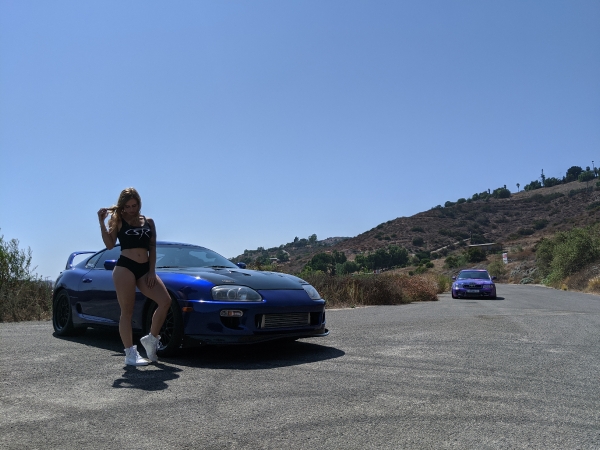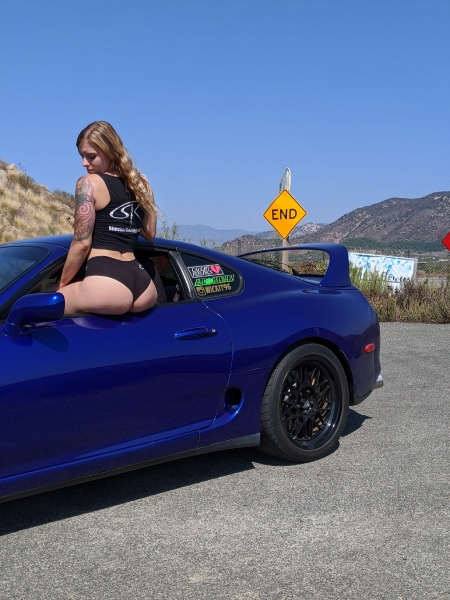 DON'T MISS - LEX VIRELLA WITH THE NEON GLADIATOR