Speed Inc Open House 2018
Written by James Tuesday, 08 May 2018 14:20
A cool Saturday afternoon towards the end of April 2018 marked the return of Speed Inc's first Open House in many years.  It felt as though the last time we attended their Open House was 10 years ago, although it was probably only 5 or 6.  ShockerRacing was lucky enough to be invited out to join in on the festivities and bring along a few ShockerRacing Girls.  You may recognize the beautiful Adriannka from her previous shoot with Nick Manchen and his G8 GT but the other two ladies are new to the ShockerRacing fam.  We have had shoots in the works with Alice (tall blonde) and Lex (brunette) but have yet to be able to pull them together.  With the help of official Open House photographer, Nick Manchen, we were able to coordinate having all 3 of these beautiful ladies make an appearance.

We arrived at the Open House shortly before the start time of noon to find an already packed house! Many of Speed Inc's fans and customers from over 15 years of building badass LSX cars had showed up early in anticipation of another great event.  The shop was filled with some of their latest builds, the back parking lot was packed with Camaro's, Corvette's, Cadillac V's and all sorts of unique and fast rides. Within no time, the streets were packed and the parking lots at either end of the block were filled.
Speed also invited some of their favorite vendors to set up displays. Forma Car Care set up a booth showing off their detailing products.  Rotiform also had a nice wheel display set up in the showroom, and the guys at Jonny's Towing brought out some of their wild tow trucks.  Perhaps one of the biggest surprises was D&M Motorsports allowing them to put their brand new Corvette ZR1 in the showroom.  The gorgeous Ceramic Matrix Gray ZR1 was a welcomed addition to the event and definitely an attention grabber.
At previous Open Houses people it had almost become tradition for cars to line-up on the street as they were leaving and do burnouts.  The Schaumburg police department was well aware of this and posted up a police presence on the block beginning earlier in the day to prevent any shenanigans.  The crowd remained on their best behavior except for our ShockerRacing Girls... Apparently they were disturbing the peace!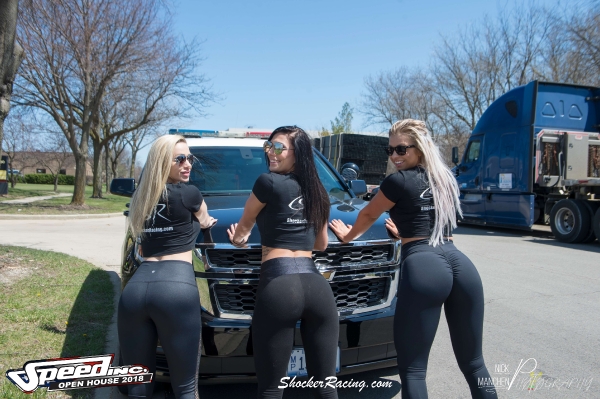 Once again, big thanks to the crew at Speed Inc for inviting ShockerRacing and the SR Girls out for a great event.  We are already looking forward to the next one.  And stay tuned for an amazing photo shoot we have planned soon with Alice and Lex for their first official ShockerRacing Girls feature!
Check out the whole crew on Social Media:
Models -
Photographer -
Speed Inc. -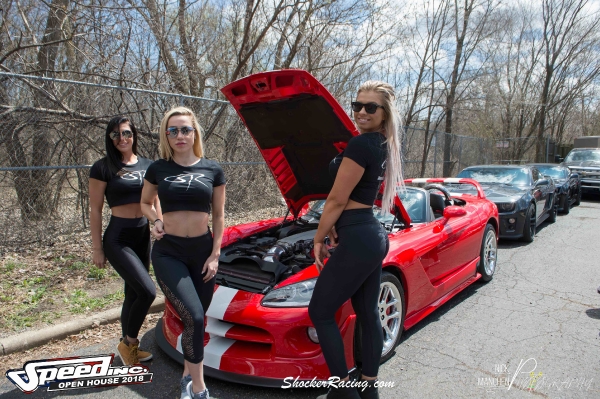 Follow ShockerRacing on our Social Media: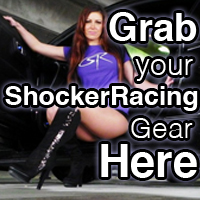 Instagram: @ShockerRacing
Twitter: @ShockerRacing1
Facebook: Facebook.com/ShockerRacing
YouTube: YouTube.com/ShockerRacing
Snapchat: @ShockerRacing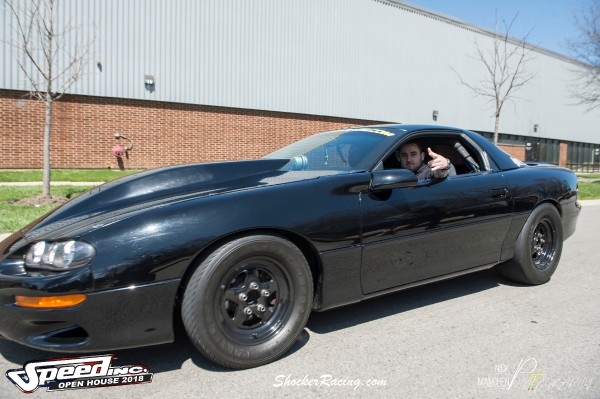 View the full photo gallery here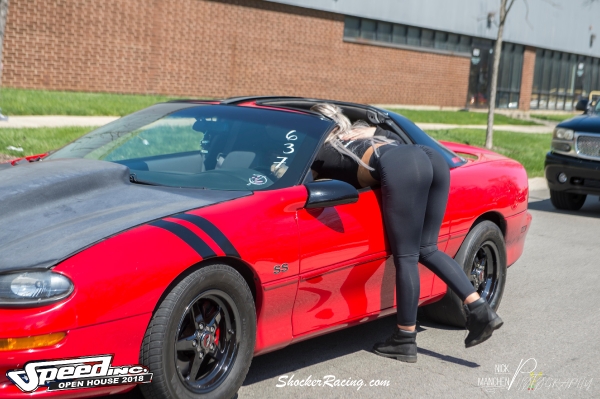 View the full photo gallery here
View the full photo gallery here
View the full photo gallery here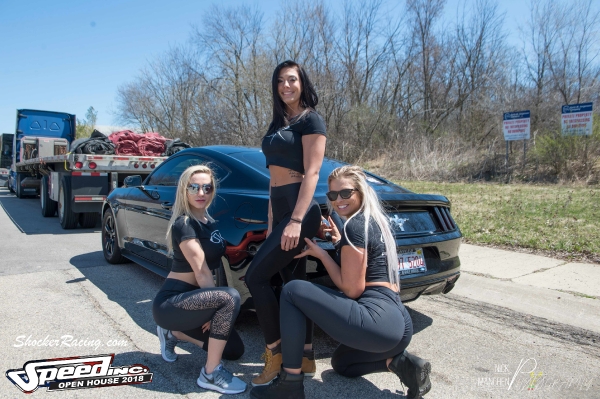 View the full photo gallery here
I don't know what Alice and Lex were selling but I was buying it: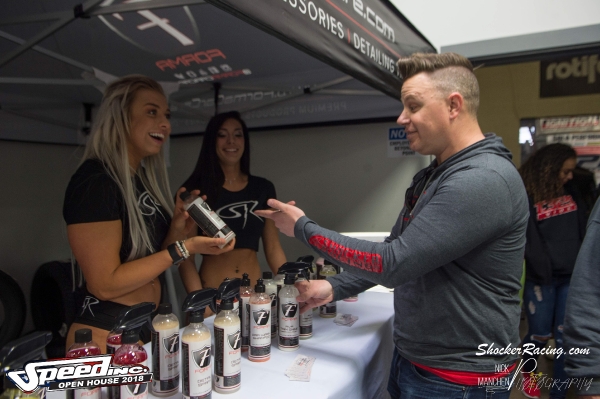 View the full photo gallery here
View the full photo gallery here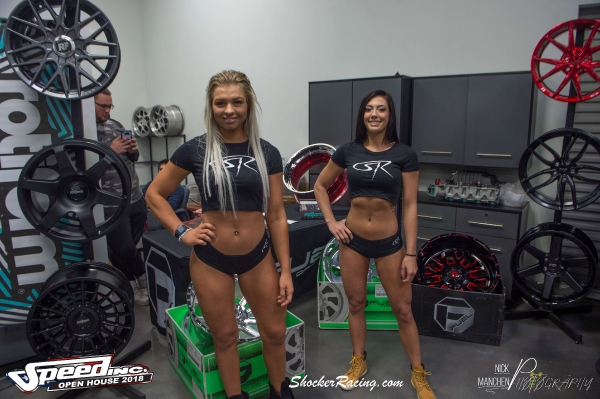 View the full photo gallery here
View the full photo gallery here
View the full photo gallery here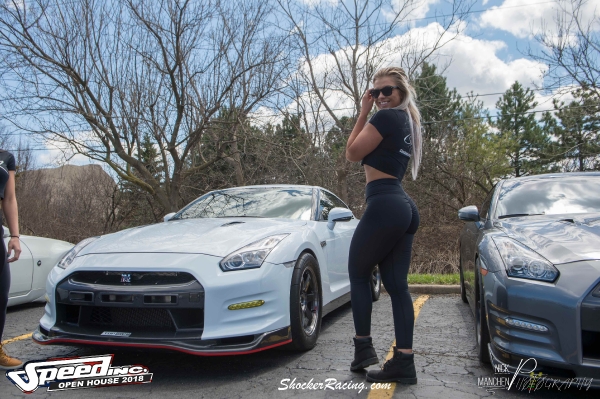 View the full photo gallery here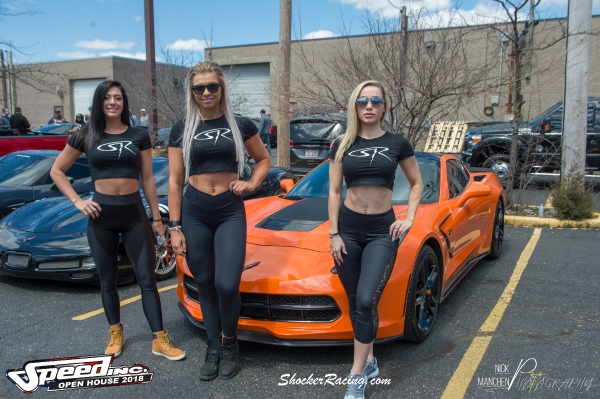 View the full photo gallery here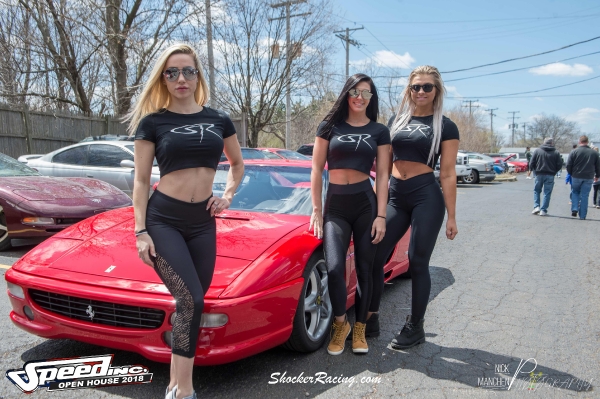 View the full photo gallery here
View the full photo gallery here
View the full photo gallery here
View the full photo gallery here
View the full photo gallery here
View the full photo gallery here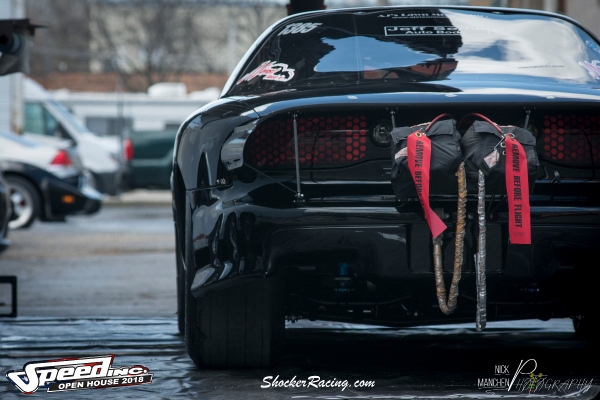 View the full photo gallery here
View the full photo gallery here
DON'T MISS - Sarah's latest ShockerRacing Girls Feature - Click the photo below: