Angie and Miracle Take Over Import Face Off 2018
Written by James Tuesday, 18 December 2018 14:08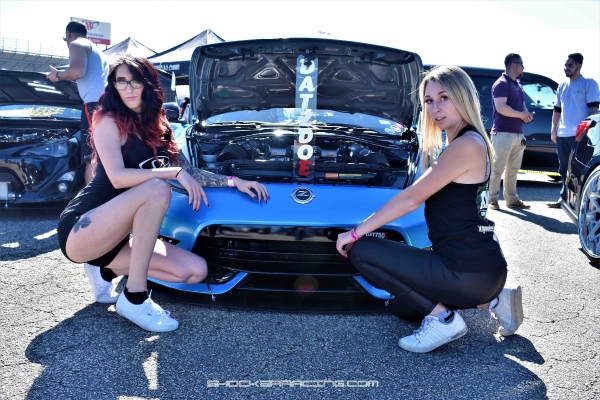 We love it when our models represent ShockerRacing at various car shows. We especially love when they give us pictures to share from the event. ShockerRacing Girls Angie Moltzan and Miracle Petree took over Import Face-Off recently at the Texas Motorplex Dragstrip. Our girls sported our classic SR tank tops in red and black, Order Yours Here: SR Tank Top.
Hit the link to catch all of the coverage from the event!
For those of you who have never heard of Import Face-Off here are a few details to plan your attendance in the future. IFO originated in 2001 and is the largest, continually running national Import show and race series in the U.S. (40+ events from coast to coast annually). The 400th event was recently in March. The series pays out $250,000+ in cash, trophies, and prizes a year!  Much more than just an average race and car show. IFO is a lifestyle event that follows current market trends. All together, series activities include: meet, car/truck/bike show, 1/4 mile drag racing, stereo crank it up contest, model expo, burnout contest, DJs, drifting, low car limbo, 2 step competition, and vendors.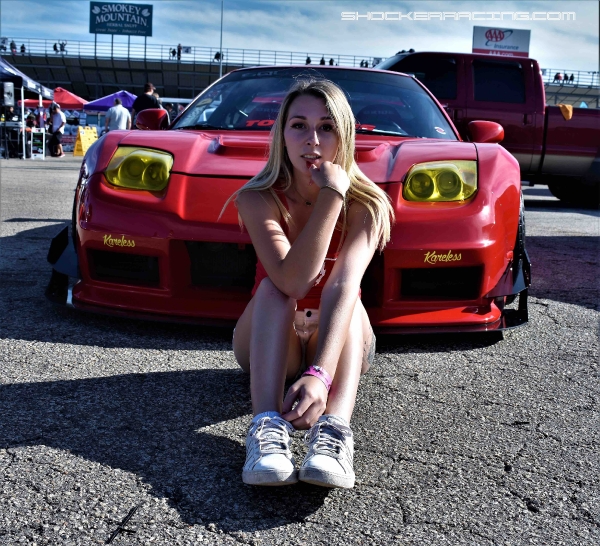 "This was a great event filled with laughs, and the whole thing was super pure. All the shots turned out so good because we were all having fun and doing our thing. At one point we danced the Cha Cha Slide, another time we were taking pictures at the bleachers watching the races and at other points, we were even taking pictures with our photog. Probably my favorite thing was Mike trying to explain to me how to drive a stick while he was drunk." Angie tells us about her experience during the event. She and Miracle shot with photographer Mike Parker and got some great images for us to share. Angie told us her favorite car to shoot with was the Acura NSX. Miracle's favorite was the Jeep. Angie even got creative with some tire shine she got on her hands for a few images.
Be sure to follow Angie and Miracle on their social media platforms. Angie will be sharing special behind the scenes footage for fans during a shoot with photographer Mike Parker. See the fun on December 30th with sneak peeks on other brands Angie will be repping, as well as, Angie's new garage setup. If you would like more information on how to become a ShockerRacing model, please email us why you should be apart of the team at shockerracinggirls@gmail.com.
Angie's Instagram - @Iammtheprincess
Miracle's Instagram - @miraclewhipped2.0
Mike's Instagram - @nvus_si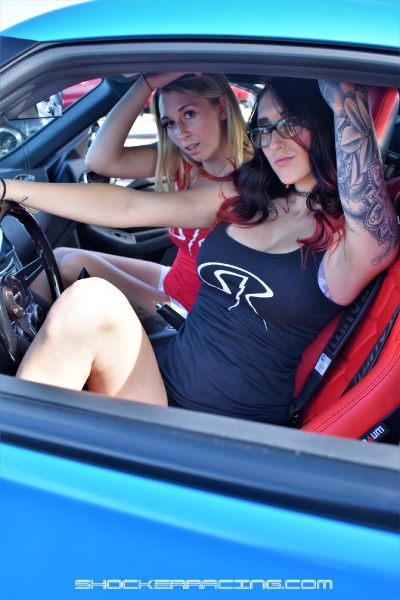 Follow ShockerRacing on our Social Media: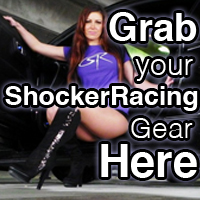 Instagram: @ShockerRacing
Twitter: @ShockerRacing1
Facebook: Facebook.com/ShockerRacing
YouTube: YouTube.com/ShockerRacing
Snapchat: @ShockerRacing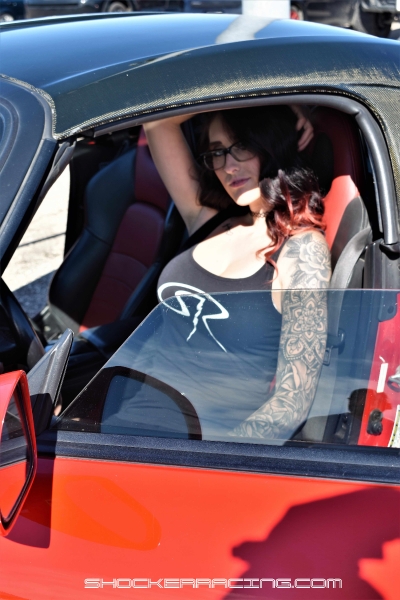 Check out the full photo shoot here
Check out the full photo shoot here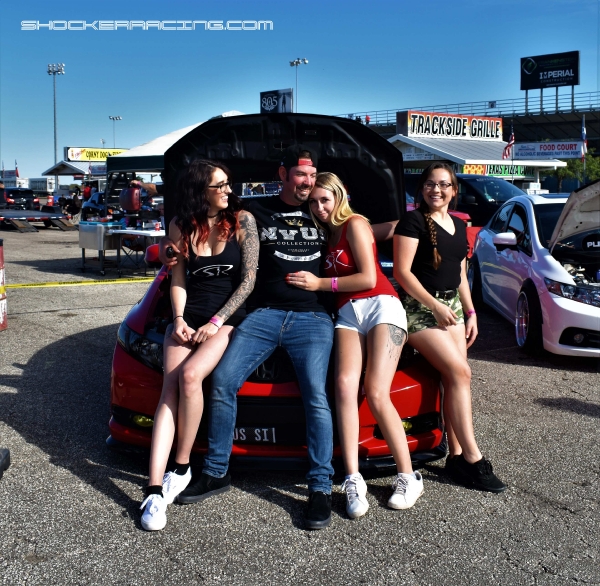 Check out the full photo shoot here
Check out the full photo shoot here
Check out the full photo shoot here