Bex Russ & Sarah Sen.Cityy Take On Florida
Written by Bex Russ Monday, 11 March 2019 18:15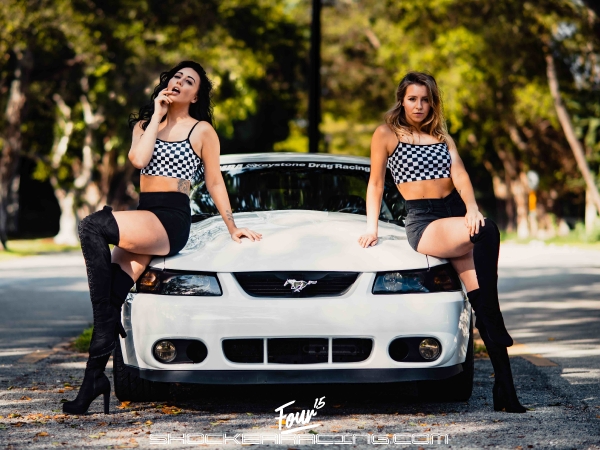 ShockerRacing is all about supporting young women in the automotive industry. The company has encouraged many models to work together and collaborate from photo shoots to promotional events. Unity and teamwork help shape the foundation of ShockerRacing. We have had many popular duos prove this throughout the years, however, none have consistently taken the hearts of our fans like Bex Russ and Sarah.
Keep reading to see the results from their recent modeling road trip!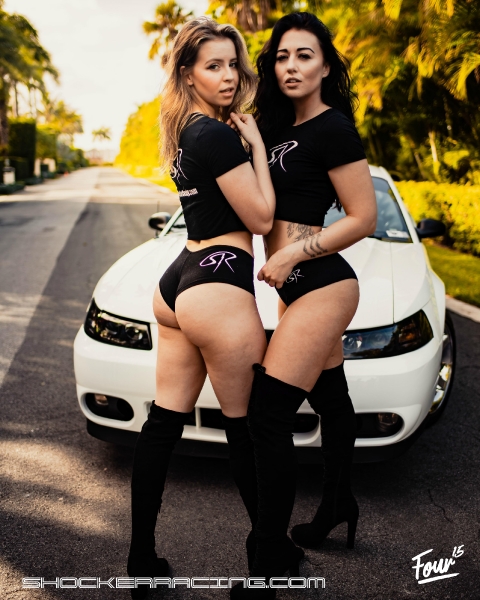 Our girls currently hold some of the top favorited pictures on our Instagram, as well as features on our website. Both ladies have gone above and beyond the expected as a model for ShockerRacing. These ladies have helped shaped the new expectations of ShockerRacing models and car models for the future. Without a doubt, every time these ladies work together, images go VIRAL.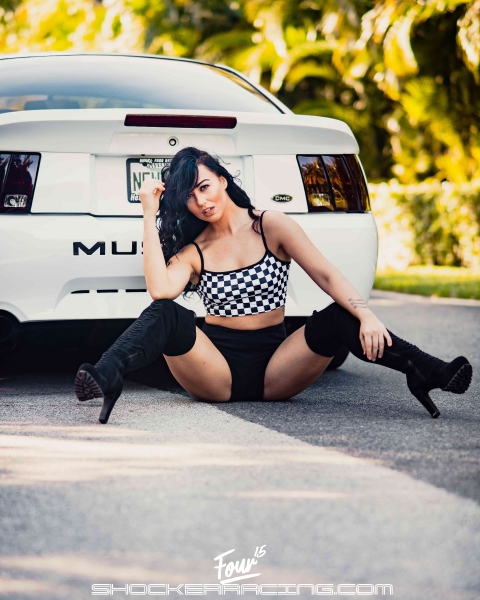 If you follow our girls, you already know the two have been taking the east coast by storm. Recently this dynamic duo has taken a short modeling tour to Florida. Hitting Popular cities like Atlanta, Orlando, and West Palm Beach along the way. At each location working with up and coming photographers and impressive modified cars. The ladies took the opportunity to share some amazing new photos with the ShockerRacing fans.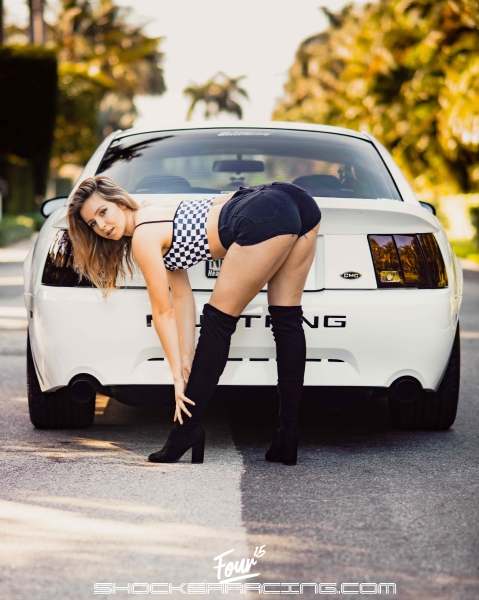 Bex and Sarah will be hitting the road again for another "Model-cation" sometime this spring. In the meantime, find them at these scheduled show dates; Hyperfest May 17-19, Slammedenuff-NC May 26, Carlisle May 31-June 1, Sumospeed-VA June 2, and Grand Nationals July 11-13. If you are interested in working with them please message either of these ladies on their social media pages for rates and availability.
If you would like more information on how to become a Shocker Racing model. Please email us why you should be apart of the team at shockerracinggirls@gmail.com.
Follow the team here:
Bex Russ
Sarah Senecal
Photographer(s)
Car Owners