Shannon Martin Join the ShockerRacing Girls
Written by James Monday, 03 June 2019 14:16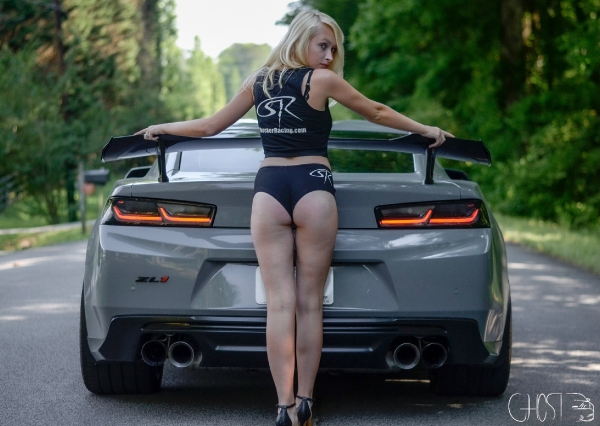 19-year-old Shannon Martin grew up in a tiny town with a population of only 1000 people.  She jumped at the opportunity to move to Greenville, South Carolina, after she graduated high school for the chance to see new places and enjoy new experiences.  But her small town of Fall Branch, Tennessee, is where Shannon's love for Camaro's and Muscle Cars blossomed.   "My dad had a large collection of Camaros as well as a 1956 Bel-Air that was his first car.  My parents always took me to car shows, swap meets, and car parts stores, so I naturally fell in love with the whole car scene." Shannon explained.  Hit the link to see Shannon's full photo shoot and learn more about her:
Shannon's first car was a 1999 V6 Camaro, but she currently drives a red 1995 Camaro Z28.  It currently features a cold air intake, but she is planning to add long tube headers, an off-road y-pipe, an EGR/Smog delete, and a pretty sick air freshener!  She tells us that if ShockerRacing offered to pay for any mod to her Camaro, she would want a cam kit. Ms. Martin's dream car would be a first gen camaro, preferably a 1968!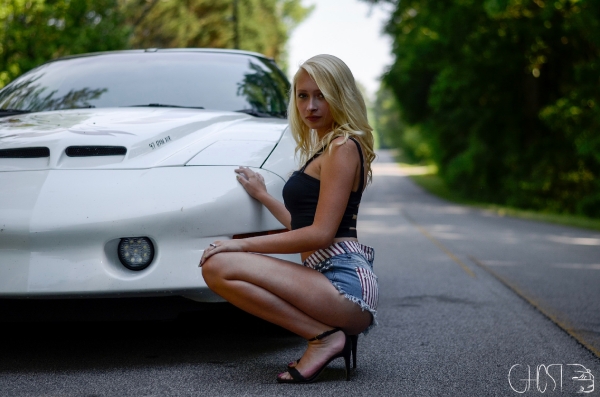 For this photo shoot Shannon teamed up with Jason Hanson who did the photography and brought along his 1969 Camaro SS, his 2018 ZL1 1LE Camaro, and his 1997 Pontiac Trans Am WS6.  The group chose a remote location on a Temple, Georgia backroad to snap the pics.  "We had to move out of the road every five minutes because the normally quiet road seemed to be incredibly busy." Shannon exclaimed.
This was Shannon's first professional photoshoot.  She had previously taken photos with people's cars, but nothing more serious with an experienced photographer and planned shoot.  She repped our famous boyshorts and our crop top that becomes more and more popular everyday.
Follow Shannon on Instagram - @thecamarogirl_99
Follow Jason Hanson on Instagram - @ghost_ws6
Follow ShockerRacing on our Social Media: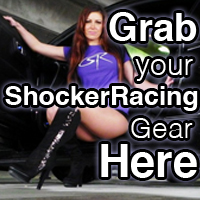 Instagram: @ShockerRacing
Twitter: @ShockerRacing1
Facebook: Facebook.com/ShockerRacing
YouTube: YouTube.com/ShockerRacing
Snapchat: @ShockerRacing