Ariel Atwood Joins the Shocker Racing Girls
Written by James Wednesday, 12 June 2019 09:43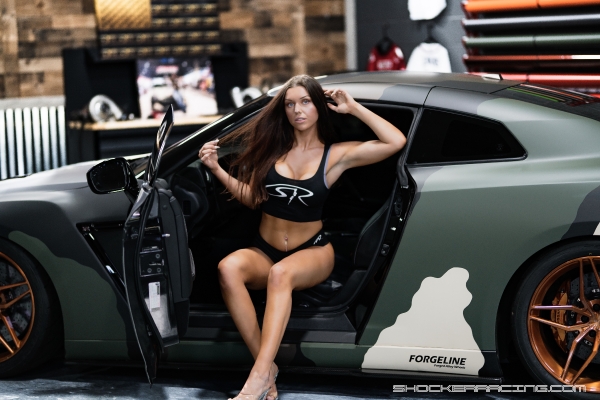 Today we introduce you to Ariel Atwood, a five-foot-ten-inch tall brunette beauty coming to us from Columbia, South Carolina.  Ariel is a model who got her start in the automotive scene through the NOPI Nationals events. Although she loves automotive modeling, Ariel also has experience with fashion, bikini, boudoir, and implied modeling.  She has even competed in bikini contests!  For her first ShockerRacing Girls feature, Ariel partnered up with Andrae from @bimmerdrae photography.  Andrae arranged to shoot at our favorite custom wrap shop, Atlanta Custom Wraps.  Ariel was excited to join the ShockerRacing Girls because she loves working with beautiful cars and loves the cute outfits we offer.
This isn't the first time we have featured Atlanta Custom Wraps, or one of their shop cars.  Three years ago, we had the pleasure of featuring Megan Lyda with the gorgeous blue wrapped C7 Z06.  Check out that full feature here: Megan Lyda vs the ACW Procharged C7 Z06
This time, ACW paired Ariel with their custom Camo wrapped Nissan GTR.  "Drae and Justin from ACW were so fun to shoot with.  It was my first time working with ACW, but I quickly learned that they are an amazing company, run by awesome people," Ariel explained.
Ms. Atwood currently drives an eco-friendly Honda Civic with tinted windows, "so no one can see me jamming while driving!" Ariel exclaimed.  If ShockerRacing offered to buy her any mod for her Civic, she says she definitely needs new shoes! She would love a set of black wheels for the Honda.  We also asked her what her dream car is, and Ariel informed us she dreams of a customized Lavender and Chrome G-Wagon.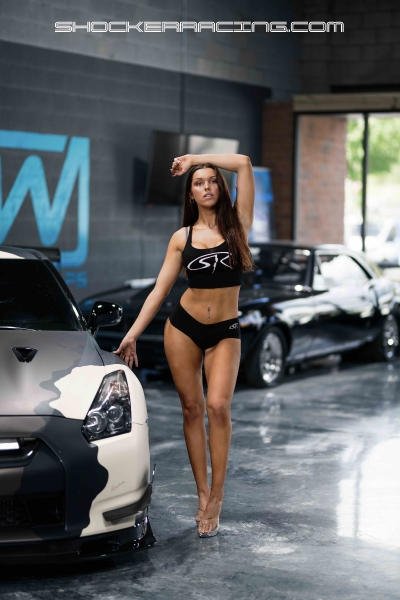 Ariel is an extremely positive person.  Her biggest pet peeve is people who are negative all the time... only positivity here!  We asked her what an ex would say is her best asset... she replied, "I can always brighten someone's day and help them see the positive, plus I am an excellent chef." Some might say she is a free spirit, she spent three weeks traveling to different countries in Europe last year, and it changed her life.  She tells us it further developed her wanderlust! She lives her life with the motto, "Be the change you wish to see in the world"
Give the whole crew a follow on social media:
Follow ShockerRacing on our Social Media: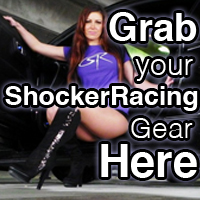 Instagram: @ShockerRacing
Twitter: @ShockerRacing1
Facebook: Facebook.com/ShockerRacing
YouTube: YouTube.com/ShockerRacing
Snapchat: @ShockerRacing
View Ariel's full photo gallery here
View Ariel's full photo gallery here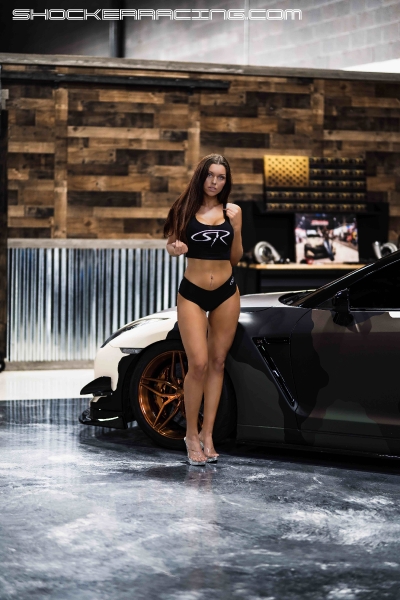 DON'T MISS - SHANNON MARTIN JOINS THE SHOCKER RACING GIRLS