TSP Slam 2019 with Angie Moltzan
Written by James Saturday, 22 June 2019 10:36
2019 marked the 2nd time Texas Show Promoters held their TSP Slam Automotive meet at the Texas Motor Speedway.  Resident ShockerRacing Girl Angie Moltzan took her 2015 Ford F150 to the show.  Ms. Moltzan had reached out to us before the event in hopes we could custom make her a tube top for the show, and luckily we were able to come through with a one of a kind black tube top sporting the SR Logo just in time.  While at the show, Angie took some time to shoot with photographer Casanova Rodriguez (@dark_392).
TSP Slam is a huge automotive event, one of the largest in Texas! "It took us almost 3 hours of waiting in line to have our vehicles entered into the show," Angie exclaimed. This show is so unique because it hosts drag racing, burnouts, dyno pulls, exotic and low rider garages, and even smashing a car!
Of course, Angie made sure to get some killer shots with her truck, which is a black 2015 F150 that features custom pink accents.  She has been building it as a prerunner, and it has a set of new 4.5" bulged prerunner fenders from Fiberwerx.  She is running 35" Toyo AT Tires on a set of 18" Toxic Off Road Shok Wheels. Angie had Xclusive Truck Customs build it with a 2.5" leveling kit.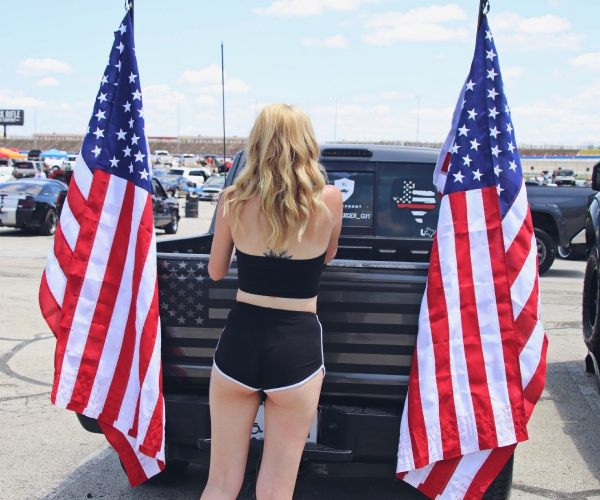 She also shot with a 2010 Ford Ranger Sport, which belongs to one of Angie's best friends.  It's a 4.0L V6 with only 90,000 miles on it.  The Ranger is running on a set of 15x8" Pro Comp Steelies wrapped in Goodyear A/T Tires.
The last car Angie shot with was a Lightning Blue and orange 2017 S550 Mustang GT.  It is a Whipple Supercharged beast with a full Kooks Exhaust system making 700 rwhp!  The wheels are a set of Nitch Cambio 901's, and the Stang also features an RPM Roll Cage.  Angie had noticed the Mustang heading into the burnout pit during the event, and after he finished, he ended up parking next to Angie while she was already shooting.  The orange accents caught her eye, so of course, she needed to get some pics!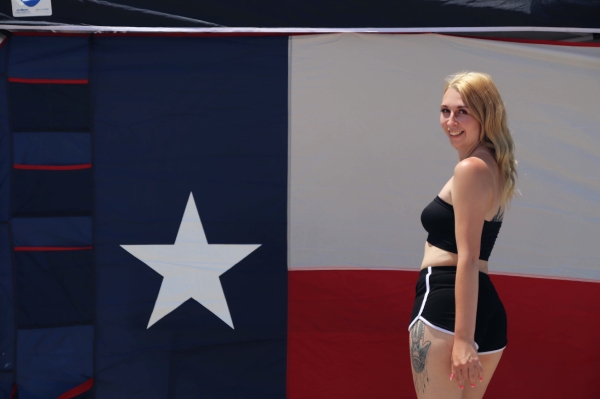 Catch Angie out at the Fueled Up Meet in Colony, TX next!
Follow the crew on Social Media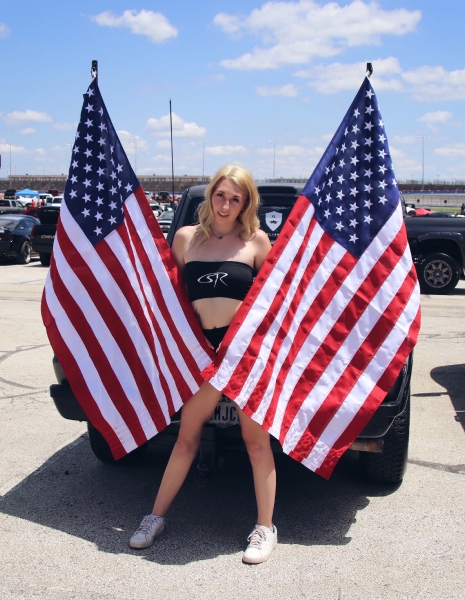 Follow ShockerRacing on our Social Media: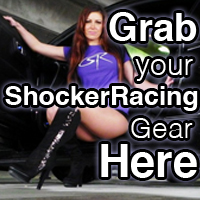 Instagram: @ShockerRacing
Twitter: @ShockerRacing1
Facebook: Facebook.com/ShockerRacing
YouTube: YouTube.com/ShockerRacing
Snapchat: @ShockerRacing