Eden Ortiz Joins the ShockerRacing Girls
Written by James Saturday, 03 August 2019 08:50
Eden Ortiz has been modeling for over six years now, beginning her modeling in the Cosplay scene.  Eden has been on our radar for a few years now as she has been extremely active in the Import world.  She finally had the opportunity to shoot with Dustin Nguyen's "Silver Surfer" 2003 Nissan 350z, and figured it was the perfect car to work with for her ShockerRacing debut! Dustin's Z earned the "Silver Surfer" nickname from its custom chrome wrap job by Elite Auto Salon.  The Z also features a set of Lambo Doors by USA Motor Sports.  Eden chose to work with photographer Jesse Santiago, from Subtle Life Photography.
Hit the link to learn more about Eden...
Eden is a model and a performer based in San Antonio, Texas where she was born and raised.  She daily drives a Nissan Altima, but she is currently building a 1991 Toyota MR2. "It currently has a bodykit, aftermarket exhaust, and an aftermarket sound system, but I have a lot of plans for it over the next year," Eden explained, "and if I could have any one mod for it, I would definitely want a turbo swap."  Her first car was a 1988 Pontiac Fiero, so it's not surprising that her dream car is a Porsche Cayman S.  She clearly has an affection for mid-engine two seaters.  I wonder if the new Mid-Engine C8 Corvette has caught her eye?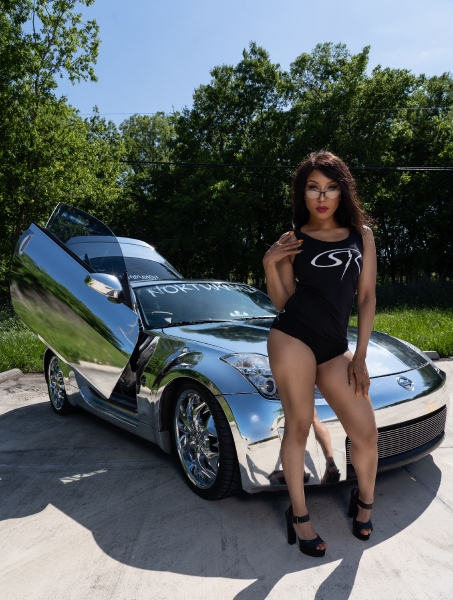 "I basically stumbled upon the car scene.  I saw a bunch of Imports parked together and decided to check it out," Eden tells us about how she got involved in the car world.  However, she has appreciated cars her whole life.  Her dad was a mechanic and loved cars, which was passed on to her.  Eden's two favorite automotive events are the Dub shows and Slammedenuff.
We asked Eden to tell us some fun facts about herself that most people probably don't already know:
I have one large tattoo across my stomach and hips, two tattoos on the back of my next and one on my hip.  They all are Egyptian/Arabic inspired as it's one of the cultures I'm mixed with.
I like to collect old toys and teapots.
My favorite quote is "What doesn't kill you, only makes you stronger."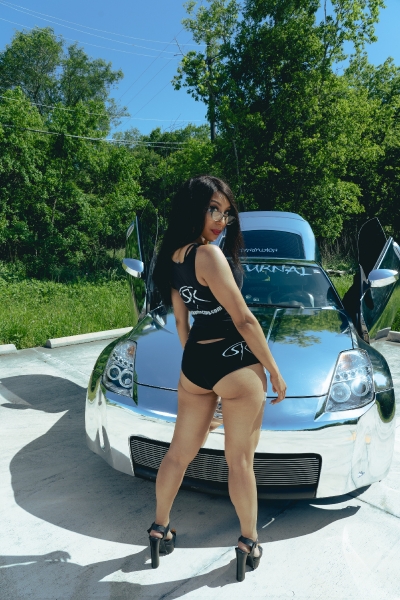 Follow the crew on social media: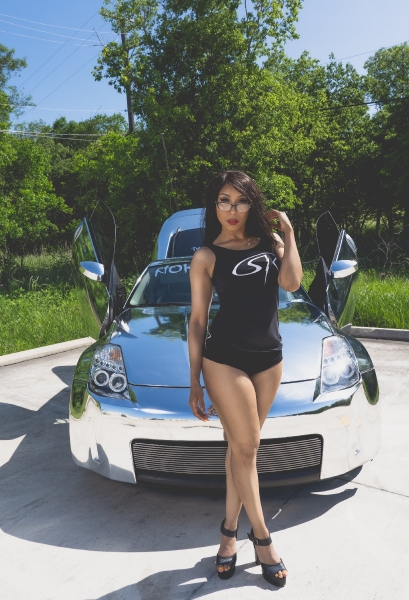 Follow ShockerRacing on our Social Media: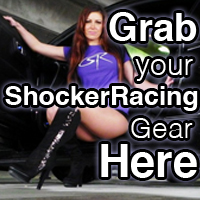 Instagram: @ShockerRacing
Twitter: @ShockerRacing1
Facebook: Facebook.com/ShockerRacing
YouTube: YouTube.com/ShockerRacing
Snapchat: @ShockerRacing