Hailey Nicole Joins the ShockerRacing Girls
Written by James Anderson Wednesday, 14 August 2019 10:36
Hailey Nicole was born and raised in the small town of Duncan, Oklahoma.  She graduated with a class of only 70 students.  "A small school with some of the best people ever," Hailey explained.  She loved her small town, but shortly after high school ended, she moved to Oklahoma City with her family.  The big city has brought her so many opportunities and introduced her to some new amazing people and the 405 Street Cars Scene.  This helped spark her interest in the car world, and has taken it to new levels.
Hit the link to learn more about Hailey, see her first photo shoots, and see what kind of car she drives!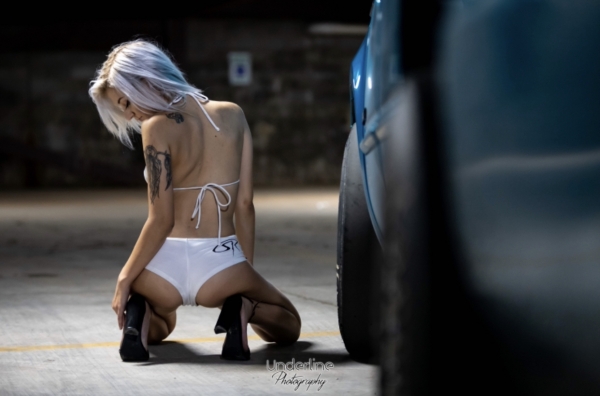 The first car Hailey drove when she first got her license was her family's 3/4 Ton Chevy Truck she lovingly called Dumbo because of the huge mirrors.  From there her first car was a 1998 Ford Taurus Station Wagon, her grandmother bought her, and shortly after that, she got a 2008 Chevy Cobalt coupe.  Nowadays, Hailey is driving a 1999 Acura Integra Coupe.  "I bought it knowing it needed a new transmission because third gear grinded and fourth gear was popping out," she explained, "I put a GSR transmission, clutch kit, and flywheel along with some other maintenance it needed." Hailey tells us this Acura was originally an automatic car, but it had been manual swapped before she bought it.
"When I discovered ShockerRacing, I just fell in love.  SR promotes women and cars in such a good way, and I knew it was a family I would love to be a part of." Hailey tells us.  Modeling had always been something she wanted to try, and the car scene and automotive photography was the perfect place for her to start.
Hailey's wishlist for her Integra would include a b16c motor that is boosted, along with some nice appearance mods.  She would love to replace the bumper and wing and have the entire car wrapped.  Her dream car is a 2nd Gen Camaro because her dad had one when she was growing up.  She tells us she always thought it was the coolest car around, and would love to own one.
Hailey was so excited to join the ShockerRacing girls that she actually completed two photo shoot before we could even get to her feature, so we are combining them both into this one feature.  Her first set features Kaleb McIntyre's 2012 Mustang, and he was also the photographer.  The second set was with Underline Photography with Mitchell Stapleton's worlds fastest Cadillac Escalade ESV!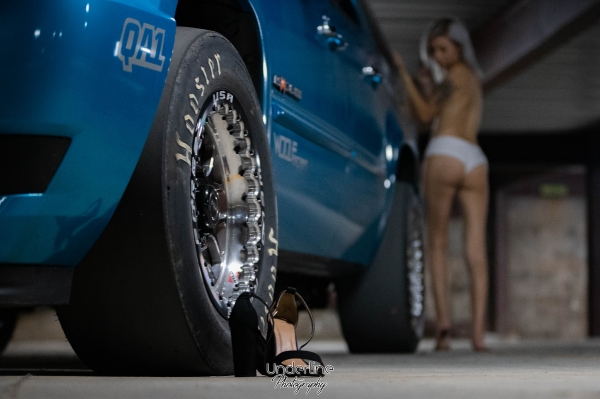 We asked Hailey to tell us a few fun facts about her that people wouldn't already know:
"Well, I just turned 21, but I don't drink at all, and I have never been drunk.  I love to fish, I grew up riding dirt bikes, four-wheelers, and hunting with my dad."
Follow the crew on social media: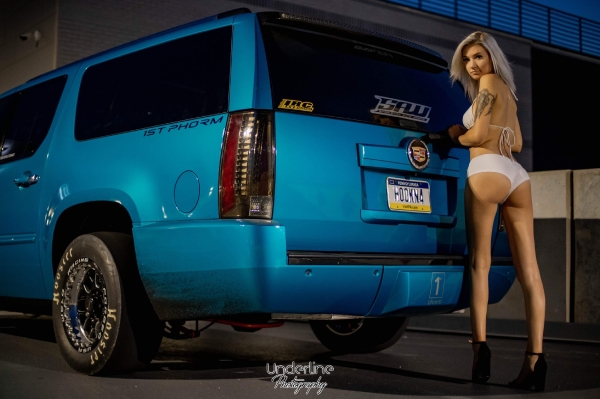 Follow ShockerRacing on our Social Media: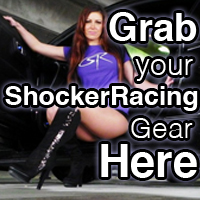 Instagram: @ShockerRacing
Twitter: @ShockerRacing1
Facebook: Facebook.com/ShockerRacing
YouTube: YouTube.com/ShockerRacing
Snapchat: @ShockerRacing
VIEW HAILEY'S FULL PHOTO GALLERY HERE
VIEW HAILEY'S FULL PHOTO GALLERY HERE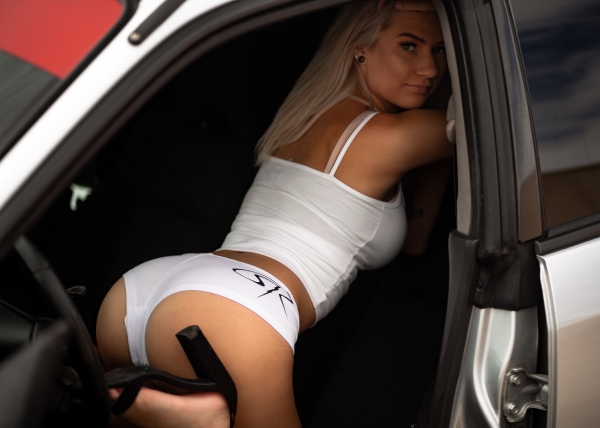 VIEW HAILEY'S FULL PHOTO GALLERY HERE
VIEW HAILEY'S FULL PHOTO GALLERY HERE
VIEW HAILEY'S FULL PHOTO GALLERY HERE
DON'T MISS - EDEN ORTIZ JOINS THE SHOCKERRACING GIRLS: