Summer Flare is Back and Causing Accidents!
Written by James Tuesday, 03 September 2019 09:02
Summer is back with her second official ShockerRacing Girls shoot.  This time around she headed out to Met Life Stadium in East Rutherford, NJ to use as a backdrop for her photos.  Her photographer, Juan Barrera, felt it would be the perfect scenery for another feature.  The 2017 Chevrolet you see is also owned by Juan.  It's a White RS Camaro with a custom sound system using Kicker Brand Amps and a Subwoofer.  Juan has also added a complete exhaust system, and a K&N Cold Air Intake.
Hit the link for the full shoot and to hear how Summer was causing accidents: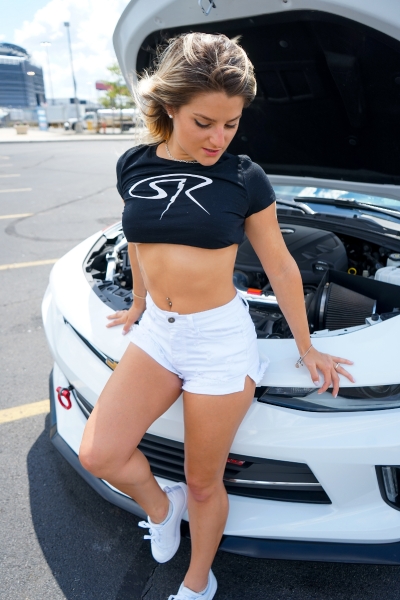 Summer wore a combination of two outfits during the shoot; the first was our famous Black Boyshorts paired with a white cut off tank top, the second was our black crop top t-shirt with high waisted white shorts. While shooting in the parking lot, there was a young driver in a Driver's Ed car that was learning how to park, "I turned around at one point, and the driver ran over a bunch of parking cones," Summer explained.  We are not surprised... the ShockerRacing Boyshort have been known to stop traffic!
Catch Summer out at the Ridgewood 26th Annual Car show in Ridgewood, NJ on September 6th!
If you missed Summer's first feature, check it out here:
Make sure to give Summer a follow:
Check out Juan Barrera on social media: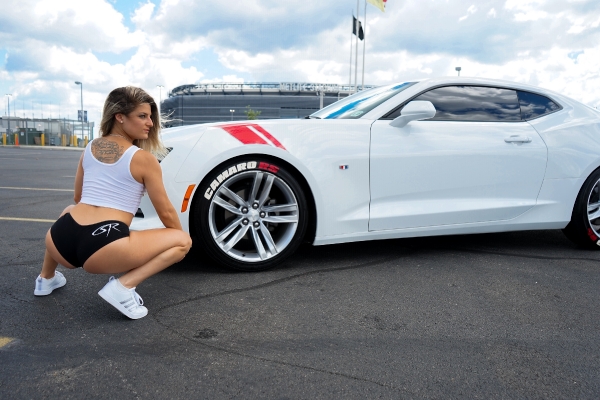 Follow ShockerRacing on our Social Media: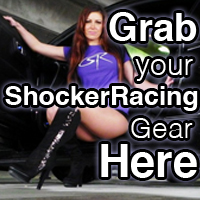 Instagram: @ShockerRacing
Twitter: @ShockerRacing1
Facebook: Facebook.com/ShockerRacing
YouTube: YouTube.com/ShockerRacing
Snapchat: @ShockerRacing
DON'T MISS SUMMER'S FULL PHOTO GALLERY HERE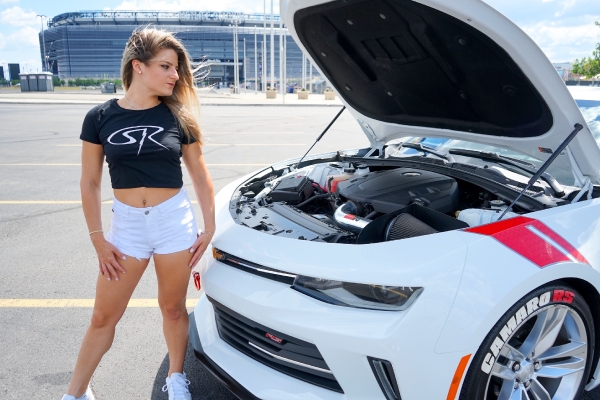 DON'T MISS SUMMER'S FULL PHOTO GALLERY HERE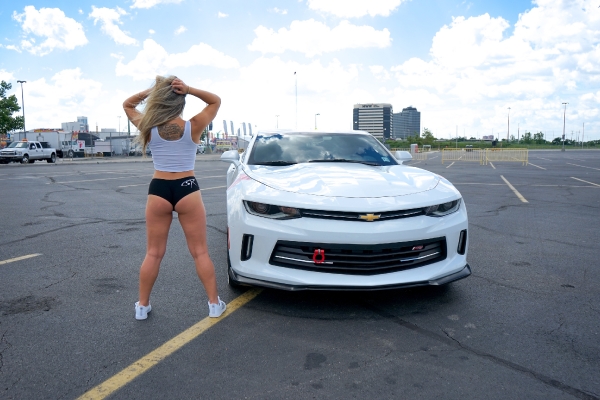 DON'T MISS SUMMER'S FULL PHOTO GALLERY HERE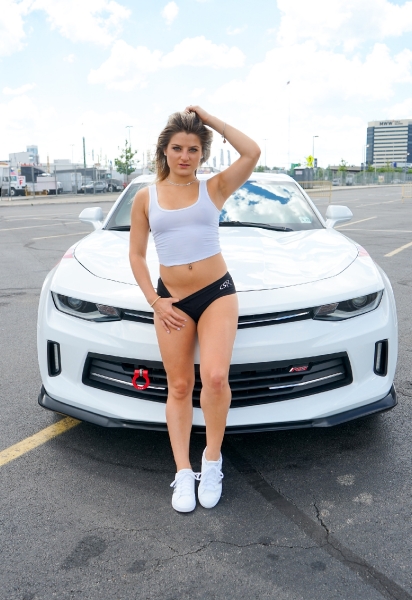 DON'T MISS SUMMER'S FULL PHOTO GALLERY HERE
DON'T MISS SUMMER'S FULL PHOTO GALLERY HERE
DON'T MISS SUMMER'S FULL PHOTO GALLERY HERE
DON'T MISS SUMMER'S FULL PHOTO GALLERY HERE
DON'T MISS SUMMER'S FULL PHOTO GALLERY HERE
DON'T MISS SUMMER'S FULL PHOTO GALLERY HERE
DON'T MISS - HAILEY NICOLE JOINS THE SHOCKERRACING GIRLS