Sen In The City... Sen.Cityy Comes to Chicago
Written by James Saturday, 21 September 2019 08:35
Thank you to Tuner Evolution for bringing your brand of automotive car shows to the Chicagoland area. This gave ShockerRacing Calendar Cover Model Sarah the perfect excuse to make her first trip to Chicago.  As you probably already know, Sarah has been one of our top ShockerRacing girls since she first slid into our DM's a few years back.  Sarah is on the cover of the 2019 ShockerRacing Calendar... or maybe we should say her booty is! Besides taking some time to see the sites of the city, Sarah made sure to book photoshoots with local car owners.  We made sure to lock in some time with Sarah and our Neon Jeep Gladiator(coming soon), but she also worked with Nick Manchen and his Blue Pontiac G8 GT.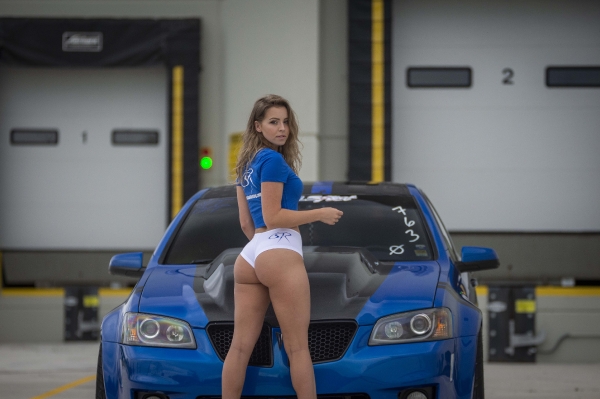 23-year-old Sarah has never been to Chicago before! While here, she spent some time taking in the sites of the city including seeing the Bean, Buckingham Fountain, and Cindy's Rooftop overlooking Millenium Park.  She booked a portrait photography session with a photographer in the city to add to her resumé.  Her Saturday was spent attending the Tuner Evolution import show at the Schaumburg Convention Center.  Sunday was all about automotive photography.
Mid-afternoon on Sunday she met up with Nick and his Pontiac G8 at a warehouse location in the Schaumburg area.  The warehouse location was Nick's backup location as security had pushed him out of his first location before the shoot even began.  Nick clearly has a thing for the color blue and requested for Sarah to shoot in one of our Blue Crop Tops with a pair of white shorts with blue logos!  This color combo looks amazing on Sarah and worked well with Nicks G8!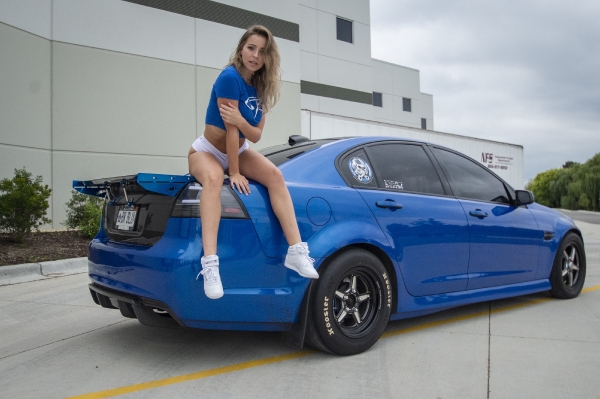 Nick's Pontiac is a beautifully built Back The Blue Tribute G8 with the 6.0L Motor.  He has built it as a team effort between himself and some great friends in honor of his family members who are military and police officers.  "It's a cam only car that was tuned by my friend Jason Thompson from Majestic Motorsports in North Carolina," Nick explained, "The car has coilovers all around, and a 15" wheel conversion."  The G8 has a Maverick Man Carbon Fiber Cowl hood, Custom Carbon Fiber Trunk to fit the drag wing, along with Maverick Man Headlights and Taillights.
You can catch Sarah out at the Prohibition Car Show in North Carolina on September 29th followed by Slammedenuff Gatlinburg on October 5th & 6th!
Follow Sarah on Instagram - @sen.cityy
If you're in the Chicagoland area and would like Nick to shoot your car or event be sure to contact him on his Instagram page - @nick.manchen
VIEW THE FULL PHOTO GALLERY HERE
VIEW THE FULL PHOTO GALLERY HERE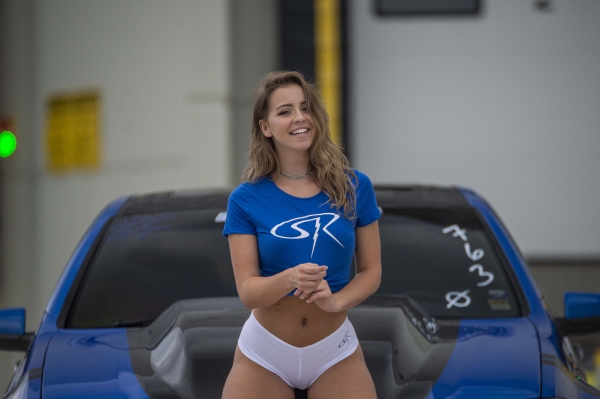 VIEW THE FULL PHOTO GALLERY HERE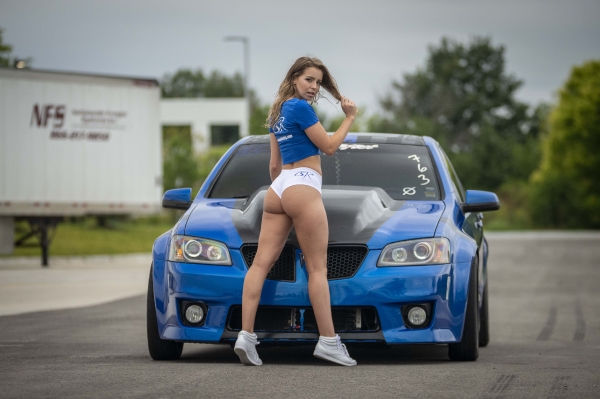 VIEW THE FULL PHOTO GALLERY HERE
VIEW THE FULL PHOTO GALLERY HERE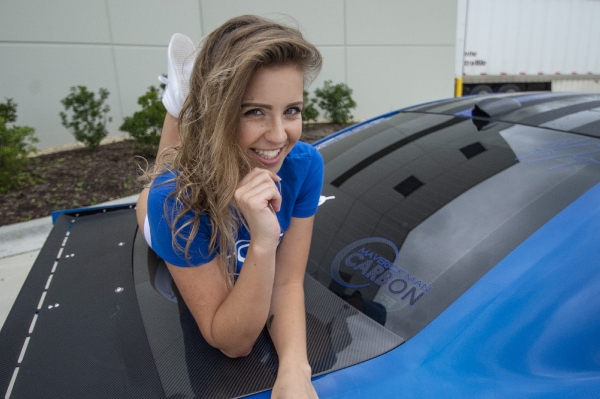 VIEW THE FULL PHOTO GALLERY HERE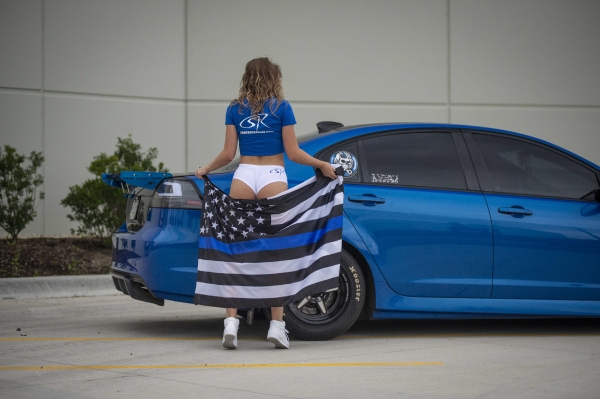 VIEW THE FULL PHOTO GALLERY HERE