Katelyn Regnerus Joins The ShockerRacing Girls
Written by James Monday, 28 October 2019 14:24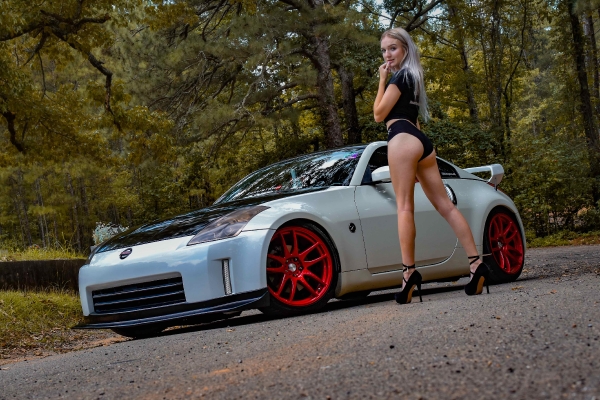 ShockerRacing is excited to announce we have a new model and car enthusiast as part of our team! Miss Katelyn Regnerus, age 19, from Atlanta Georgia is the latest member of our family! What makes her a genuine car enthusiast? We loved getting to know Kate, keep reading to learn more about Kate and her interest in the car community.  You won't want to miss this photo shoot: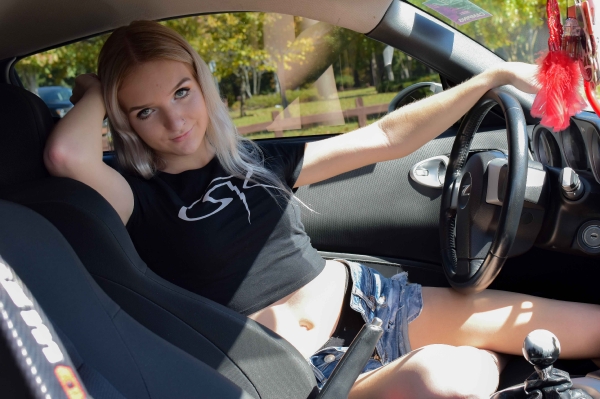 She told us she celebrates her passion for cars both at her occupation as a service advisor for a Goodyear Full-service Shop as well as a hobby with friends and family in the car community. Like many of our models, Kate tells us her father got her intrigued about cars. She says "I got involved in the car scene at first by always being around it. My dad has always been wrenching on cars since I was a kid, and now all my friends have the same hobby of modifying and showing off our builds."

Kate modeled with her 6-Speed 2006 Nissan 350z for her first shoot with Shocker Racing. She tells us so far she has done some nice modifications like powder coated ESR SR08 Coilovers, Z1 Test-pipes, Invidia N1 exhaust, Zakustech louvers, polyurethane front lip, Nismo spoiler, and a cool hood & roof wrap. As we got to know Kate we learned her first car was a  2000 Toyota Celica GT, however, her dream car is a Nismo 350Z.
We asked Kate why she wanted to be apart of the ShockerRacing Family and she had nothing but kind things to say. "I love seeing other girls who are as interested and passionate about the automotive scene as myself.  ShockerRacing showcases all of that."  We love how our efforts to keep a professional, wholesome environment keeps lovely women like Kate interested. Kate's shoot was actually two fold, she dropped some amazing photos on us for her main feature but also hit us with a little ode to Halloween for our #ShockerRacingHalloween Contest. We are going to share those images later in the week to celebrate the spooky fun!
Get to know more about Katelyn here:

SR: What is your favorite automotive event?
KR: I love Gridlife.

SR: Do you have a favorite food?
KR: Honestly? Anything Chick-fil-a has on their menu.

SR: Do you have a favorite Fast & Furious Movie?
KR: I'm a big fan of the movies, but Tokyo Drift for sure!

SR: Are you a Paul Walker or Vin Diesel kinda gal?
KR: Vin Diesel can break my heart any day.

SR: How about tattoos, do you have any?
KR: One on my rib cage. Very simple, roman numerals. It means a lot to me.

SR: Do you have a quote to live by?
KR: Time is your most precious commodity"

Follow the team on Social Media: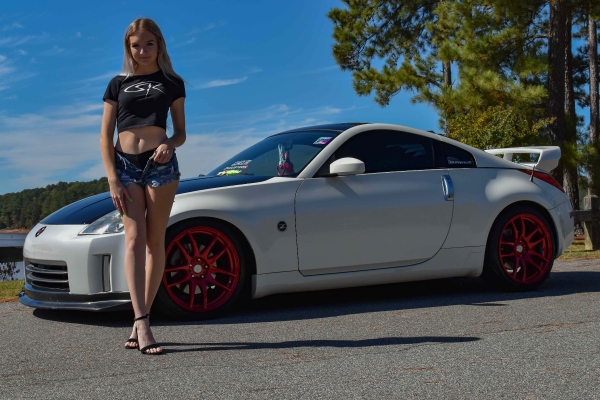 Follow ShockerRacing on our Social Media: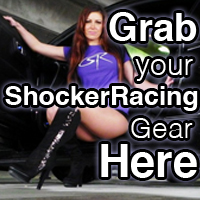 Instagram: @ShockerRacing
Twitter: @ShockerRacing1
Facebook: Facebook.com/ShockerRacing
YouTube: YouTube.com/ShockerRacing
Snapchat: @ShockerRacing
VIEW KATELYN'S FULL PHOTO GALLERY HERE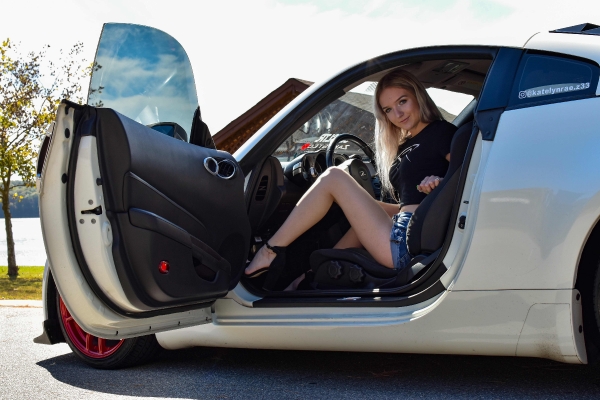 VIEW KATELYN'S FULL PHOTO GALLERY HERE
VIEW KATELYN'S FULL PHOTO GALLERY HERE
VIEW KATELYN'S FULL PHOTO GALLERY HERE
VIEW KATELYN'S FULL PHOTO GALLERY HERE