Spooky Fun With Kate Regnerus
Written by James Tuesday, 29 October 2019 16:33
Every year ShockerRacing hosts an epic contest that encourages car models and enthusiasts all over the country to step up the creative game. This contest is the most participated contest we hold every year. We support ladies as they show off their costumes with some sick rides for #ShockerRacingHalloween.  The entries have a chance to win some free SR gear during the celebration!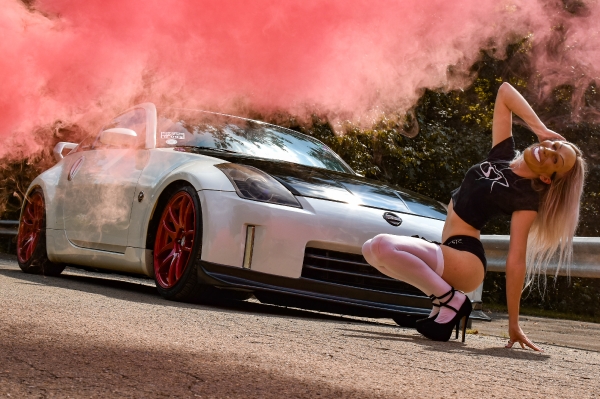 While many models choose to wear costumes, we also love it when our official models get creative in our gear! Our newest model Kate Regnerus gave us some spook and spice with this fun Halloween themed shoot.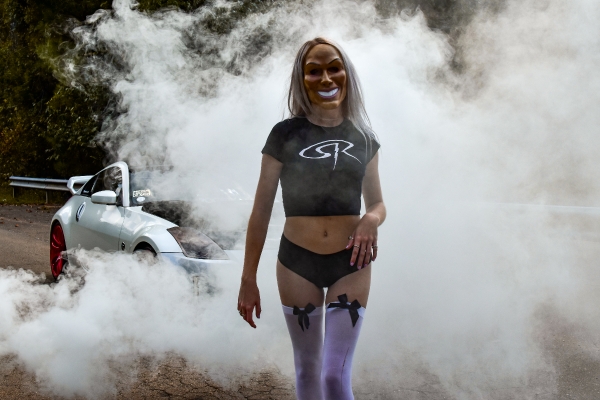 This shoot was the second half of her first shoot she did when joining the ShockerRacing family. However, this half of the epic shoot had to have its own mini feature! Kate shot with her 2006 Nissan 350z for her first shoot with ShockerRacing.
Check out her full feature here: Katelyn Regnerus Joins the ShockerRacing Girls
We are excited to see what Kate has for us in the future. If you are interested in joining the Halloween contest read more here: https://shockerracing.com/index.php/featured-rides/contests/510-shockerracing-halloween-2019 As per usual the contest is available to any ladies that want to join in on the spooktacular fun! So get your costumes and your cars ready, our favorite entries on IG will win a piece of ShockerRacing apparel! 
If you would like more information on how to become a Shocker Racing model. Please email us why you should be apart of the team at  This e-mail address is being protected from spambots. You need JavaScript enabled to view it .
View Katelyn's full Photo Gallery Here