Drifting with Princess Angie
Written by James Anderson Monday, 06 January 2020 12:15
ShockerRacing Fans love when our models pose with unique and interesting cars. Fans also love a good story behind the shoot and love even more when our models shoot with their own rides, model with them, and give us an epic adventure to share. ShockerRacing resident Model Angie has done the ultimate check list and we are so excited to share these shots with you! Keep reading to learn about the epic shoot:
Angie met Texas photographer and good friend Aaron Vail at the Mineral Wells Airport for this SICK shoot for ShockerRacing. They did a quick shoot during the Mineral Wells Drift Event. A fun play day drift event with instructors available, and plenty of seat time. They encourage drifters to bring a helmet and or a drift car and have a good time! It's a great event for first time drifters. The drift event has plenty for spectators as well. They encouraged spectators to bring out a helmet and a cooler full of drinks and enjoy yourself. Angie tells us, "Every couple of months the drift community has a drift event at several locations in Texas. The last event of the year was here at Mineral Wells Airport." She shot in the crowd favorite 'You Can't Park With Us' Crop top and some black leggings to protect her legs at the live track!
Angie tells us she shot with her truck and a 350z. The car is owned by her good friend Leland Batiste. "Le and I have been friends since 2017. He installed my stereo system at the local Car Toys, and loved my '2 Wheel Drive Lives Matter' decal smacked on the truck. Ever since then we have encouraged each other throughout our builds, and both happen to have wide body builds. Le and I have been wanting to do a drift shoot for quite some time and finally got the opportunity at the Mineral Wells drift event." Angie told us she loaded up all 11 drift tires in her truck and hauled them down to the drift event. The crew cooked out, went drifting, and hung out with other awesome car people, as well as celebrating a friends birthday!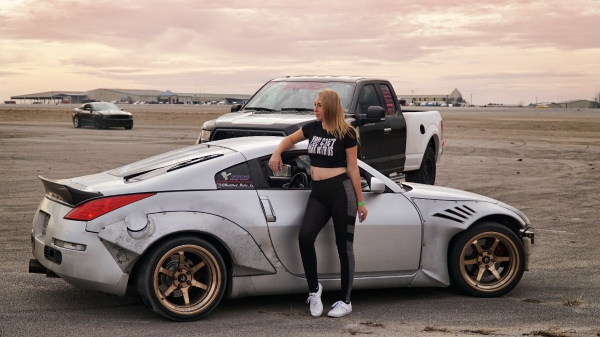 For those that don't know, here are the details on Angie's truck:
2015 Widebodied F150
4.5" Fiberwerx fenders AND NEW BEDSIDES.
35" Toyos
18" Toxic offroad wheels
Get to know Les 350z:
2006 Nissan 350z Gk tech angle kit
Koru Works dual caliper kit
Sikky hydro
Z1 clutch & flywheel
Diff welded by friend
Poly & solid bushing through out the chassis
DND interior
and in Les' words, "welded together by a broke/determined undergrad student"
We asked Angie what her favorite part about the 350z and she told us "My favorite part of Les' car is the genuine look of 'I drift my car'. He has fiberglass wide body fenders, two sets of wheels on the front and back and has stickerbombed the interior. You know Les' Z when you see it." Angie also spills some details on the photographers ride "Aaron owns a Ford ranger and he rolls to meets with us all the time. We hangout pretty much every weekend and has become a great friend in the truck community who happens to own a camera," she tells us. Angie is looking forward to the upcoming 2020 year, with dreams to shoot an off-road sand shoot. As you already know Angie is in our 2020 Calendar available now here: 2020 ShockerRacing Girls Calendar use code MISSJULY for an additional discount!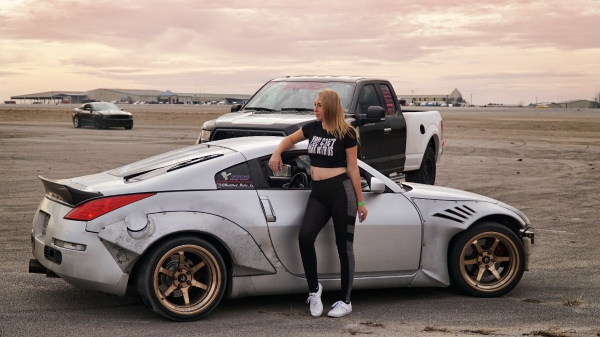 Catch Angie at her next event at Fueled Up by Park Up Front. If you would like more information on how to become a Shocker Racing model. Please email us why you should be apart of the team at    This e-mail address is being protected from spambots. You need JavaScript enabled to view it .
Follow the crew!
Model:
Angie Moltzan- Instagram- @iammtheprincess
Photographer:
Aaron Vail- Instagram- @thisusernametakesupallthespace
Car Owner:
Truck/ Angie Moltzan- Instagram- @iammtheprincess
350z/Leland Batiste— Instagram- @3driftyz_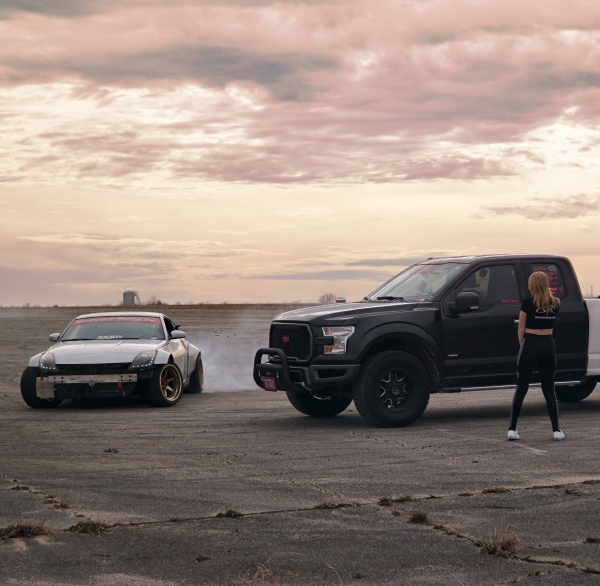 VIEW ANGIE'S FULL PHOTO GALLERY HERE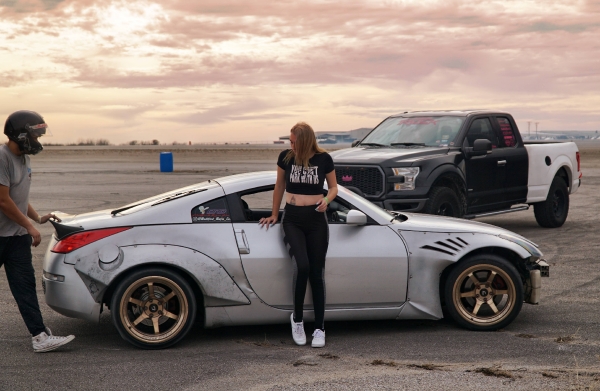 VIEW ANGIE'S FULL PHOTO GALLERY HERE
VIEW ANGIE'S FULL PHOTO GALLERY HERE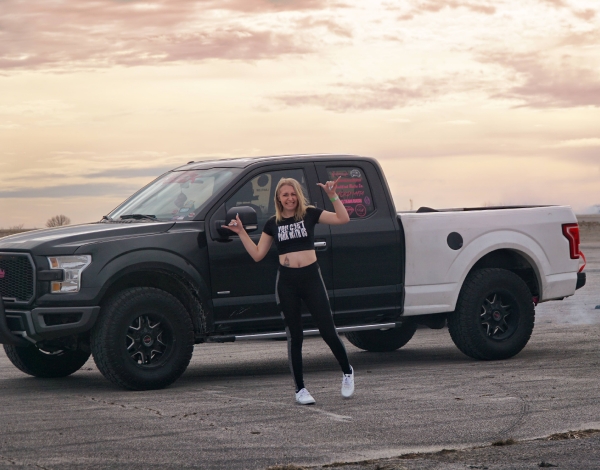 VIEW ANGIE'S FULL PHOTO GALLERY HERE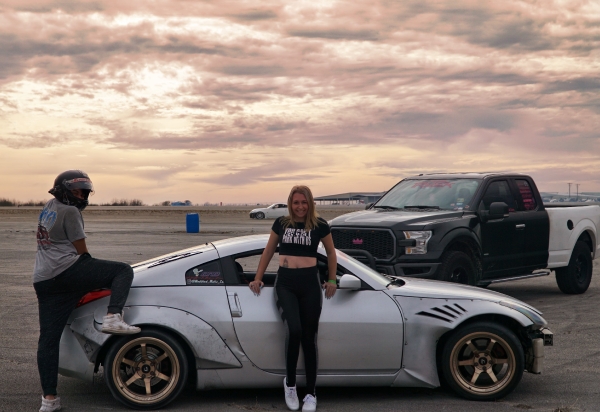 VIEW ANGIE'S FULL PHOTO GALLERY HERE
VIEW ANGIE'S FULL PHOTO GALLERY HERE
VIEW ANGIE'S FULL PHOTO GALLERY HERE
DON'T MISS - NICOLE LYNN AKA @MOPARMODEL FIRST FEATURE: