Meg Jordan Joins the ShockerRacing Girls
Written by James Monday, 20 January 2020 15:15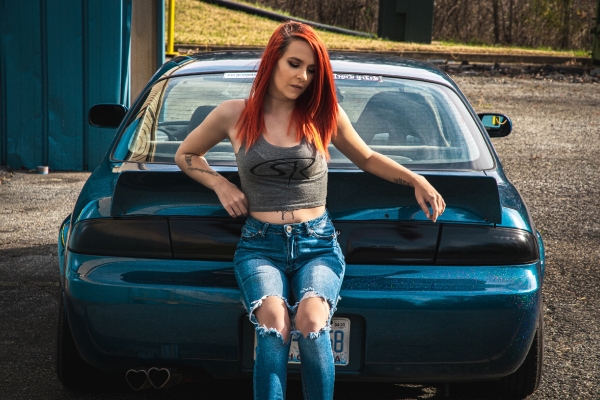 Meg Jordan is the latest model to join the ShockerRacing Girls team!  The 25-year-old North Carolina native is an import girl through and through.  Her first car she owned was a 1987 Nissan Pulsar, she currently drives a 1995 Nissan 240sx, and her dream car is a 1989 Toyota Chaser.  Meg also owns a BMW e28 full drift track car!  She has been in love with the car scene from the age of 5 when she was helping her dad build a truck.
Hit the link to see the full shoot:
For her first shoot with ShockerRacing, Meg knew she needed to be featured with her own Nissan 240sx.  She picked a remote location in Pickens, South Carolina, shined up the S14, and grabbed her Gray ShockerRacing Crop Top.  One of the first things you will notice about her Nissan build is the custom colored flake paint.  "My boyfriend and I did all the body work, including the custom cut fenders and custom paint job," Meg explained.  She has upgraded the suspension, and for now it is a stock engine, but she is slowly piecing the parts together for a Toyota 1uzfe V8 swap!
Check out the rest of Meg's interview below:
SR: What got you interested in ShockerRacing?
Meg: I love seeing all of the girls who support each other in the industry.
SR: If SR offered to pay for any mod to your Nissan, what would you choose?
Meg: I would love to finish up my 1uzfe V8 build.
SR: What is your favorite event of the year?
Meg: Any of the big drift events in North Carolina each summer.
SR: Do you have any prior modeling experience?
Meg: I've been a freelance model for about a year at local drift events around SC and NC.
SR: Have you been featured in any other publications?
Meg: I have been in a couple online magazines.
SR: Who is your favorite ShockerRacing Girl?
Meg: Sarah aka @Sen.cityy, I have been following her for years and love the fact that she is also from North Carolina.
SR: What is you biggest pet peeve?
Meg: When people try to be something they are not.  I like people to just be themselves.
SR: What is your favorite food?
Meg: Pizza!
SR: What is your favorite pizza topping?
Meg: Pepperoni!
SR: If you could travel and take your dream Toyota with you anywhere in the world, where would you go?
Meg: Osaka, Japan.
SR: Do you have any tattoos?
Meg: Yes, I have Harry Potter tattoos on my right arm and a quote on my left wrist.  I also have my stomach tattooed with an Oni Mask and a 38 Pistol on my hip, and "Hopeless Romatic" is tatted on the back of my legs.
SR: Give us two fun facts about you that people might not already know.
Meg: I am double jointed in my left arm, and I have a huge obsession with comic books and video games.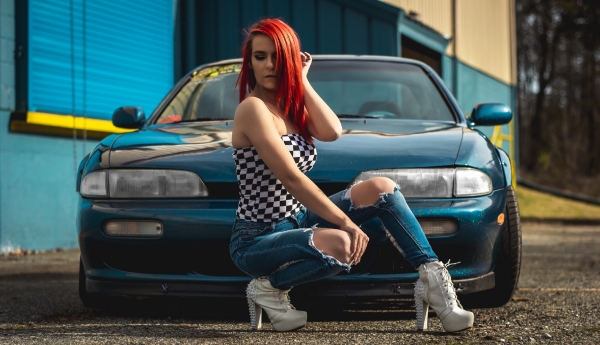 Follow the crew:

Follow ShockerRacing on our Social Media: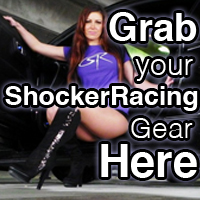 Instagram: @ShockerRacing
Twitter: @ShockerRacing1
Facebook: Facebook.com/ShockerRacing
YouTube: YouTube.com/ShockerRacing
Snapchat: @ShockerRacing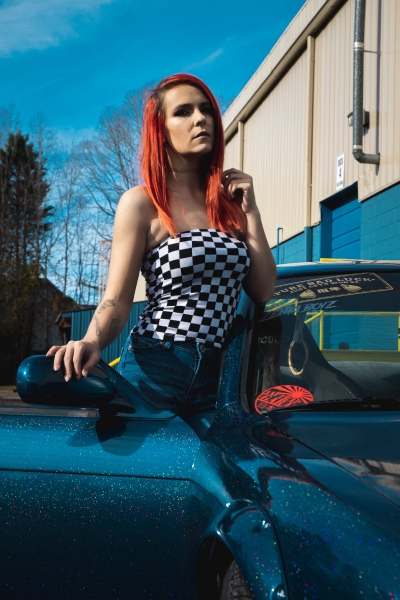 DON'T MISS MEG'S PHOTO GALLERY HERE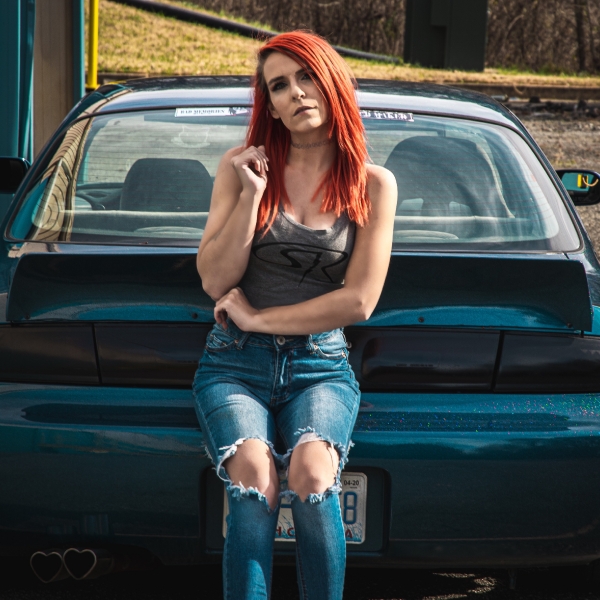 DON'T MISS MEG'S PHOTO GALLERY HERE
DON'T MISS MEG'S PHOTO GALLERY HERE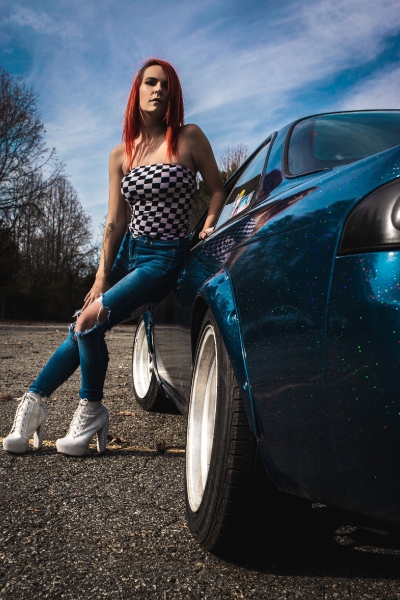 DON'T MISS MEG'S PHOTO GALLERY HERE
DON'T MISS - MOPAR MODEL JOINS THE SHOCKERRACING GIRLS - CLICK BELOW: