Allyce Heilborn Joins the ShockerRacing Girls
Written by James Anderson Monday, 23 March 2020 14:41
Our newest ShockerRacing Girl headed over to Maranello Autosports Garage in Orlando, Florida to use their shop and cars as the backdrop for her shoot.  33-year-old Allyce Heilborn brought along her "You Can't Park With Us" Crop Tank and her SR Boyshorts for her introduction to ShockerRacing.  Allyce tells us she has been modeling for 10 years now, and has been published multiple times but she is fairly new to the car scene.  "I went to my first car show about a year ago and the scene was so accepting," Allyce tells us, "It was so awesome."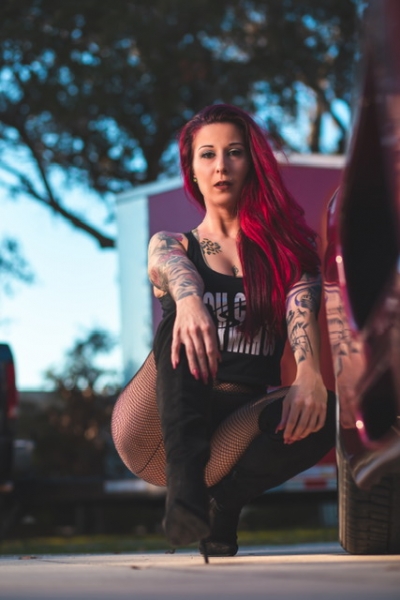 Allyce manages the number one Sushi restaurant in Central Florida where she was born and raised.  She tells us her first car she owned was a 2000 Ford Explorer, but she currently drives a Ford Focus.  We asked her what mod she would choose if SR offered to pay, and she tells us she would probably want a different car before she modded anything.
Shooting at Maranello Autosports gave Allyce the opportunity to shoot with some beautiful classic exotics.  You'll notice she got some amazing shots with a classic convertible Ferrari F355, and the shop full of classics provided the perfect backdrop.  Allyce chose to work with @Sic_Photos & @Aurora_17r to do the photography for her first ShockerRacing Girls feature.
Don't miss the rest of Allyce's interview:
SR: How did you get interested in ShockerRacing?
Allyce: I started going to car shows to kind of come out of my shell and meet new people.  ShockerRacing was so supportive whenever I would see girls from the team out at the events.  They made me feel like part of a family.
SR: Who is your favorite ShockerRacing Girl?
Allyce: I love love love Sarah aka SenCityy.  She is so sweet in person, she is beautiful, and I just love her style.
SR: What is your dream car?
Allyce: I want an Audi R8.
SR: If you could travel and have your dream Audi with you, where would you go?
Allyce: I would love to travel to Greece.
SR: What is your favorite automotive event of the year?
Allyce: Simply Clean car show in Daytona.
SR: Where have you been published as a model?
Allyce: I have been published twice in Wave Magazine.
SR: What would an ex say is your best asset?
Allyce: My ASSet would be the booty for sure, lol!
SR: What is your biggest pet peeve?
Allyce: I can't stand when people whistle, it's like nails on a chalk board to me.
SR: What is your favorite food?
Allyce: Tacos and pizza for sure!
SR: What is your favorite pizza topping?
Allyce: I love Hawaiian pizza.
SR: Do you have any tattoos?
Allyce: Ummmmm... I have probably 40 tattoos!
Follow the crew on Social Media:
Follow ShockerRacing on our Social Media: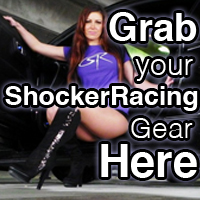 Instagram: @ShockerRacing
Twitter: @ShockerRacing1
Facebook: Facebook.com/ShockerRacing
YouTube: YouTube.com/ShockerRacing
Snapchat: @ShockerRacing
View Allyce's Photo Gallery Here
View Allyce's Photo Gallery Here
View Allyce's Photo Gallery Here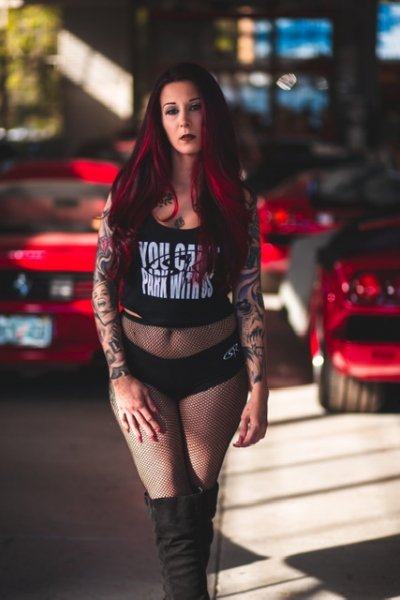 DON'T MISS - PAYTON JOINS THE SHOCKERRACING GIRLS - CLICK BELOW: