Marissa Ferrari Joins the ShockerRacing Girls with Lainey Freeman
Written by James Anderson Saturday, 04 April 2020 13:30
Nothing makes us happier here at ShockerRacing than seeing our girls out at events repping SR Apparel.  We also love when SR Girls team up for photoshoots.  Calendar Girl Lainey Freeman teamed up with newcomer Marissa Ferrari for her first official ShockerRacing Girls shoot during an event at The Florida International Rally & Motorsport Park (The Firm).  Lainey and Marissa are good friends and Lainey tells us, "it's about time we got Marissa on the team and made her an Official SR Girl!"
Hit the link to see all the pics from the event:
An 18-year-old Jacksonville, FL resident, Marissa Ferrari loves the automotive scene.  Marissa and her boyfriend hang with the Team Loerider Auto Club and enjoy going to events all over the area.  The event at The Firm was a car show and race event that Lainey and Marissa were invited to model for.  "I loved shooting at this event because of the open area and variety of cars," said Lainey, "Marissa and I had a blast talking with the racers, car owners, and guests of the show."  They even got to hand out the trophies to the winners and snagged some pics with former ShockerRacing Girl Bear Dellinger!
Both ladies repped their custom Hot Pink printed ShockerRacing apparel for the show.  Marissa was rocking a black crop tank top with the classic SR print, while Lainey featured her Heart Logo tank top.  Their friend from @dubmediaworks joined them during the event in order to capture the amazing photos from the day.  The event provided the opportunity to shoot with a variety of show cars as well as drift cars.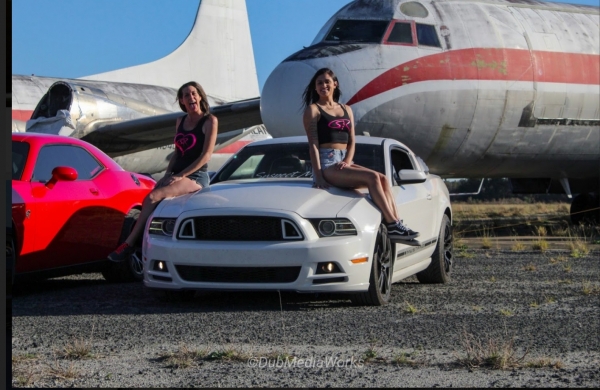 We look forward to bringing you Marissa's full independant feature soon, as she is excited to rock a pair of our famous ShockerRacing Bootyshorts!
Follow the crew on social media: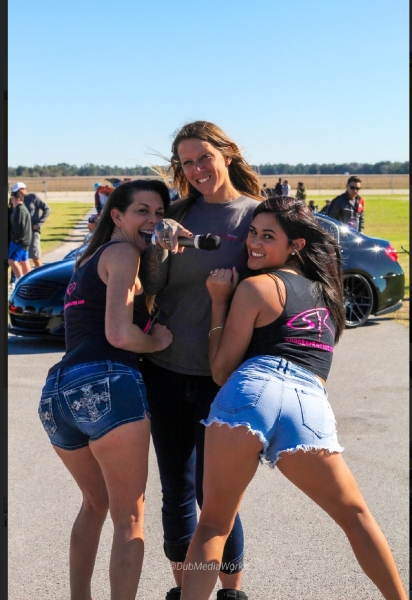 Follow ShockerRacing on our Social Media: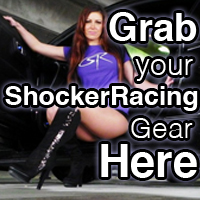 Instagram: @ShockerRacing
Twitter: @ShockerRacing1
Facebook: Facebook.com/ShockerRacing
YouTube: YouTube.com/ShockerRacing
Snapchat: @ShockerRacing
VIEW THE FULL PHOTO GALLERY HERE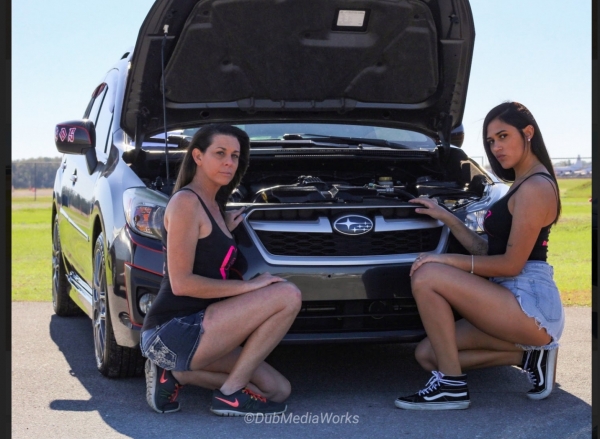 VIEW THE FULL PHOTO GALLERY HERE
VIEW THE FULL PHOTO GALLERY HERE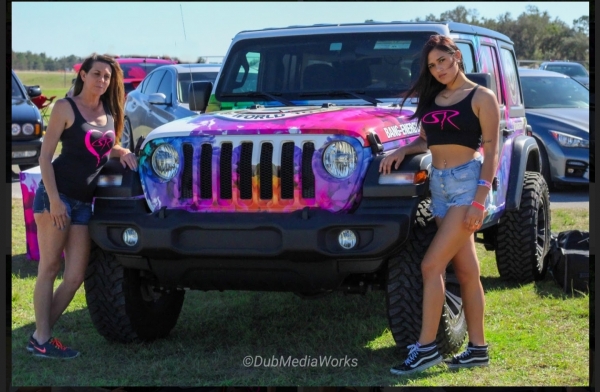 VIEW THE FULL PHOTO GALLERY HERE
VIEW THE FULL PHOTO GALLERY HERE