Payton Conlon is Back... Same Car, New Shoot, New Apparel
Written by James Anderson Tuesday, 12 May 2020 10:06
Payton is back and sharing some great pictures for the ShockerRacing fans. Like Payton, we couldn't pick a favorite picture from this shoot, it's that good. Payton told us she chose an industrial location for this set. The top of a parking garage in her home town, Tempe, Arizona featuring an amazing view. I typically like quiet places to shoot because I get shy. I'm not comfortable with passerby's watching Payton tells us. We hope she grows out of the shy stage soon. The talented model has potential and we love to see more from her in the future and attend events!
Keep reading to see more from Payton's shoot:
 
 
It was super cloudy and cold out during the shoot, but the location had perfect lighting! Payton admits. We completely agree! Most professional photographers and qualified models will boast about the perfect lighting in the early mornings or late afternoons. The scene was set perfectly for Payton's shoot modeling her new ShockerRacing Red Heart Logo-Tank Top. She paired it with a pair of red shorts on stunning red heels.
Payton modeled with her 2005 Chrysler Crossfire SRT6. She confesses to no new mods. I still only have the dual air intake and aftermarket exhaust! I haven't had the chance to make any new adjustments since my last shoot, and we completely understand. With the whole world at, what seems like a complete shutdown, it doesn't seem like many car lovers will get the chance to add new features to their rides or even attend large events this season. We asked Payton when she will be showing off her favorite feature of her car, the color, at a show or event. She, like many, struggle with an answer - Quarantine is ruining everything.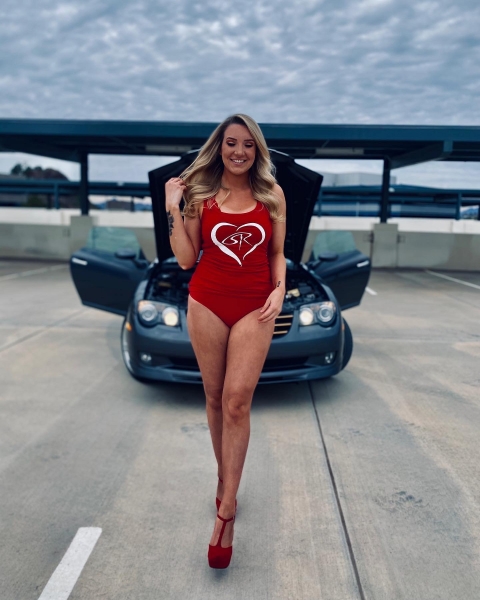 Be sure to follow Payton on her social media pages. As well as the talented photographer! If you are interested in becoming a Shocker Racing model please email This e-mail address is being protected from spambots. You need JavaScript enabled to view it for more information.

Follow The Team:
Follow ShockerRacing on our Social Media: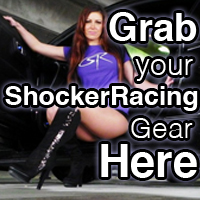 Instagram: @ShockerRacing
Twitter: @ShockerRacing1
Facebook: Facebook.com/ShockerRacing
YouTube: YouTube.com/ShockerRacing
Snapchat: @ShockerRacing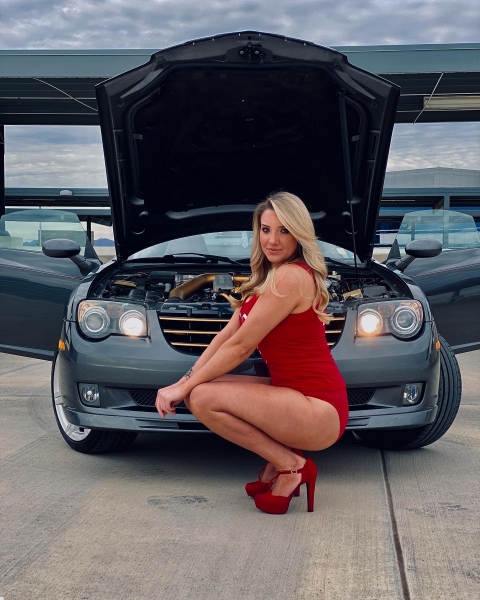 VIEW PAYTON'S FULL PHOTO GALLERY HERE
VIEW PAYTON'S FULL PHOTO GALLERY HERE