Hailey Nicole is Back!
Written by James Anderson Wednesday, 20 May 2020 09:54
Welcome back Hailey Nicole! Fans know Hailey from her killer first shoot she did with a few cars and photographers last August of 2019, but most notably the blue Escalade. That feature is highlighted in the 2020 Calendar for the month of June, so you will be turning the page in your calendar to this hottie very soon! For this shoot, Hailey shows off a bad ass Chevy Silverado that can certainly turn heads.
Hit the link to see this full shoot: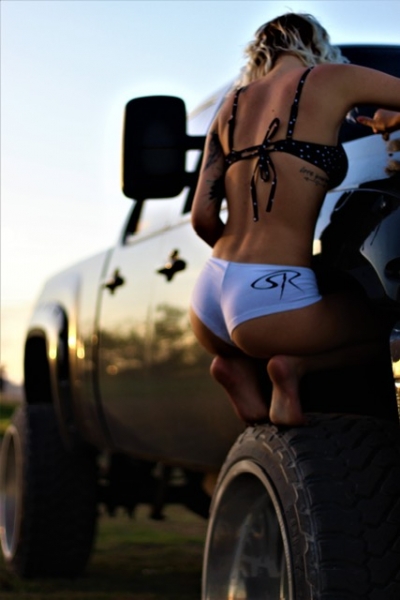 The truck Hailey is posing with is a 2012 Chevy Silverado Duramax. It's on a 4inch lift and on 35 inch tires with 24"x14" Stealth Forged wheels! "It's got a five inch exhaust and it's tuned and deleted." Hailey tells us. If you don't know what Stealth Forged wheels are its basically a fancy way of describing the process of forging a single piece of aluminum into the shape of the wheel rims for the vehicle. Hailey told Shocker Racing, "I got dirty from touching the tires. However, climbing all over that big truck is definitely fun!"

Hailey modeled in our classic booty shorts in white and a simple matching bikini top. She told us, "It was about 73 degrees, super nice weather! We had good lighting with the sunset." Perfect weather for the outfit and the best time of day to shoot! This shoot was at a lake in Abilene Texas. Hailey said she chose it because it was isolated. She is more comfortable with shooting when people aren't around. Hopefully she outgrows this fear so she can work events after the pandemic.

Hailey mentioned that it was the photographer, Michael Williams, first time shooting and she was relearning the techniques to modeling during this shoot. Hailey has known the photographer for some time now, they have been acquaintances in the past. They got along very well and made sure to get some great images for ShockerRacing to share. They made sure to get images of Hailey's favorite part of the truck, the wheels.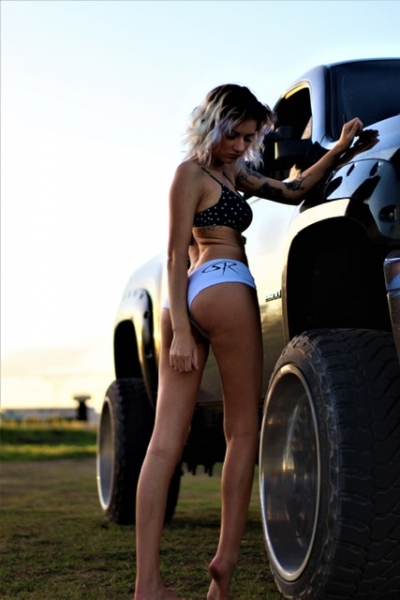 Hailey hopes to one day attend SEMA with popular car models like Bex Russ and shoot with the amazing cars in attendance at the event. However, with the pandemic no one knows what the future for car events hold.
If you are interested in becoming a Shocker Racing model, please, email  This e-mail address is being protected from spambots. You need JavaScript enabled to view it  for more information and guidelines on what it takes to become an official model like Hailey.

Follow the crew:
Model: IG- @hailey_sxt ?Photographer: IG- @lfted_lml
Truck Owner: IG- @lfted_lml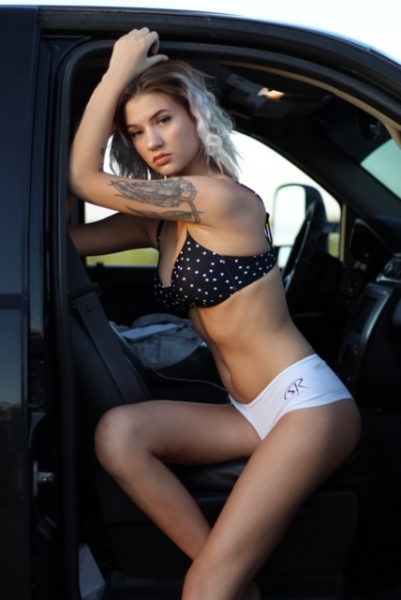 View the Full Photo Gallery Here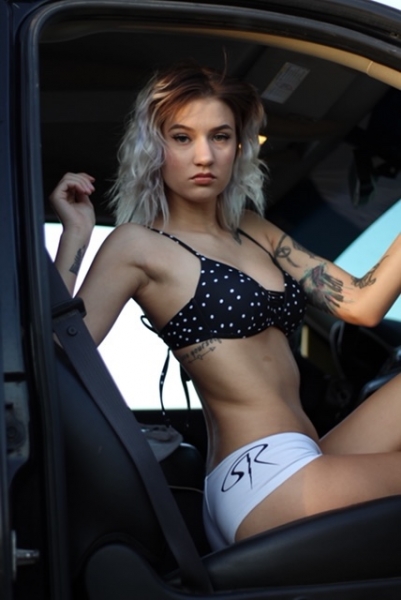 View the Full Photo Gallery Here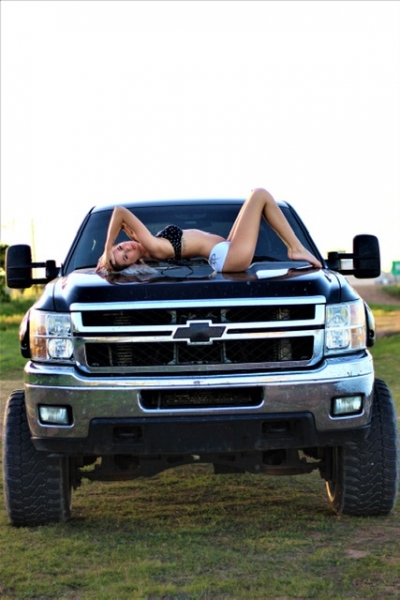 View the Full Photo Gallery Here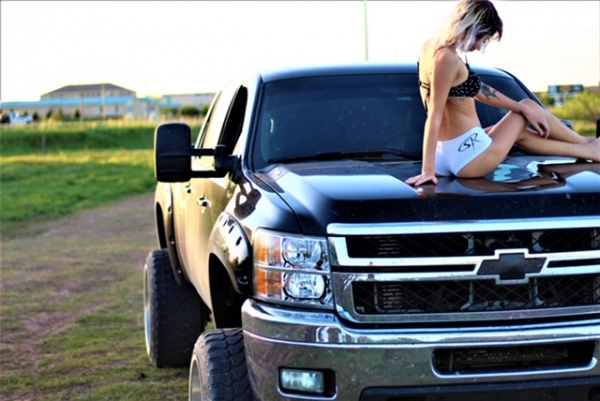 DON'T MISS - MARISSA FERRARI JOINS THE SHOCKERRACING GIRLS: