Bekah is Back!
Written by James Anderson Saturday, 27 June 2020 08:54
Lately our new ShockerRacing Girls have been killing the game. We have been introducing you to some of the hottest new ladies to the car scene, and the response has been amazing. Furthermore, these ladies have been quick to follow up their SR debut with additional photoshoots showing off their favorite ShockerRacing apparel. Bekah is the latest, and has graced us with her second feature just weeks after being introduced to the SR fan base.
Hit the link to see the full new shoot: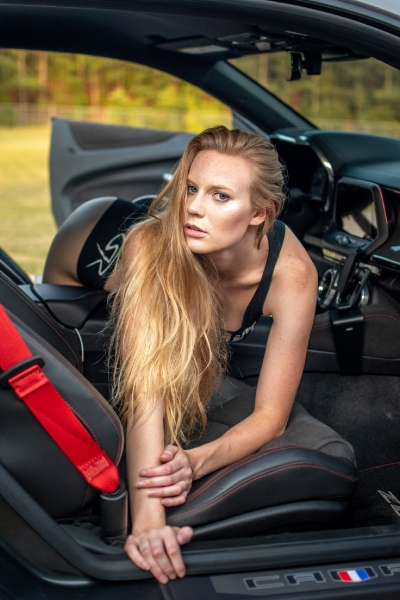 This time around Bekah chose to work with Jason from Ghostly Media.  This was a great choice as one of Jason's photos ended up in the 2020 ShockerRacing Girls Calendar! The pair took the opportunity to shoot with Bekah's Subaru BRZ along with Jason's Camaro ZL1.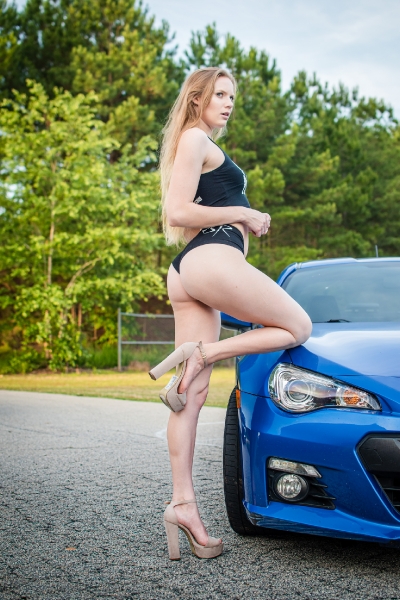 For her outfits, Bekah repped her bootyshorts with the "You Can't Park With Us" Crop Tank Top as well as pairing our famous shorts with a blue tube top that matched her Subaru perfectly. You can order your own ShockerRacing Apparel in our store: mkt.com/shockerracing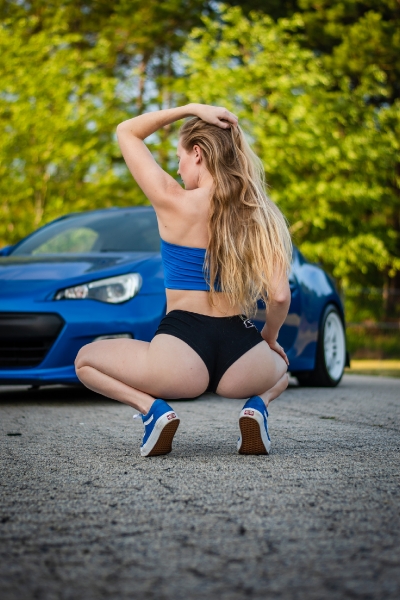 Jason's Camaro is a 2018 ZLE 1LE that he had custom wrapped in Nardo Grey. He also added blacked out badges to accent the amazing wrap.  For a little bit of extra power, a cold air intake system was added. Bekah tells us, "I really love the suede ZL1 seats, and the red seat belts. They really make the interior pop!"
Bekah met Jason behind a middle school in Douglasville, GA to use as a backdrop for this shoot. "We had a few strangers running around the building for exercise, and they couldn't stop looking as they passed us by!" Bekah laughed. I guess she was giving them some extra motivation for their workouts!
Bekah tells us she's always looking to collab for city shoots, especially if you know of a killer wall mural to use as a backdrop!  Hit her up you are looking to shoot in the Georgia area.
Follow Bekah on Instagram: @rae.rosea
Follow Ghostly Media on Instagram: @ghostly.media