Laura Russel is Back!
Written by James Saturday, 25 July 2020 09:59
2020 has been some crazy times, and so much has changed within the last five or so months. Luckily, ShockerRacing has been able to continue working with some amazing ladies in the car scene. With a lack of car events to attend, the ShockerRacing Girls have taken to spending more time in front of the cameras as a release and opportunity to be around some amazing cars while being able to continue social distancing and staying safe. Laura Russell is one of these ladies. Just over a month ago, we first introduced her to our ShockerRacing fans and she is back with her second feature for us.
Hit the link for the full shoot:
For this set, Laura and her photographer, Jeremiah Fulbright, headed out to Synergy Park in Kilgore, TX. "This was a great spot for us to pick with the open roads that no one really goes down. We didn't have to get stopped by other cars passing by," Laura explained.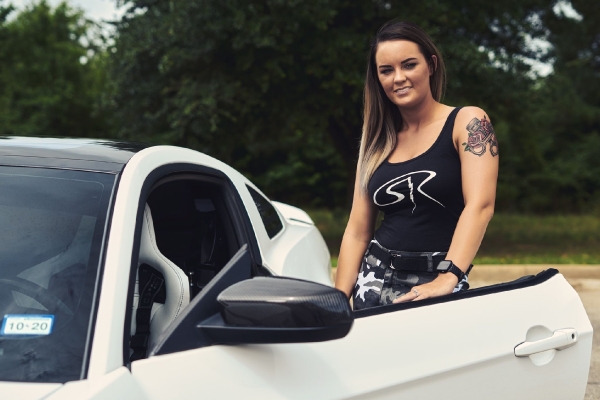 It was super hot in Texas for this shoot, but the clouds and wind made the 100 degree temp bearable. Laura chose to pair her black ShockerRacing Tank top with a pair of white and black Camo Pants to show off her own personal style.  We love this pairing, the tank matches perfectly with the camo pants!
Laura tells us her dream photoshoot would be on a track. "Just stepping foot onto a track gives me the greatest feeling, and so much confidence," Laura explained.  We just missed seeing Laura out at the Drive To Remember event in Longview, TX which raises awareness for Alzheimers, but you can catch her out at Hot Import Nights in Dallas on August 8th.
Follow Laura and her photographer on Insta:
Follow ShockerRacing on our Social Media: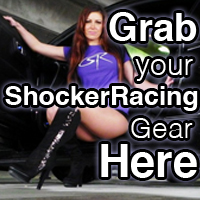 Instagram: @ShockerRacing
Twitter: @ShockerRacing1
Facebook: Facebook.com/ShockerRacing
YouTube: YouTube.com/ShockerRacing
Snapchat: @ShockerRacing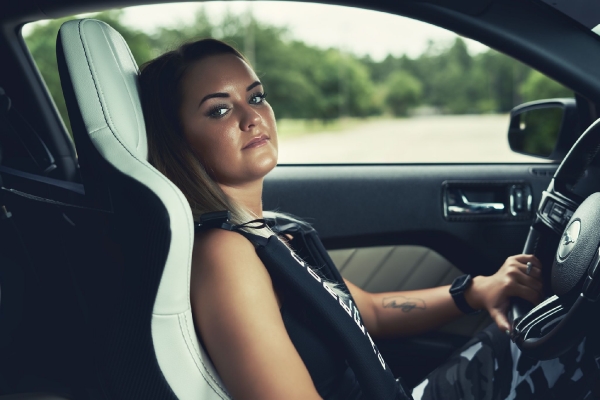 VIEW LAURA'S PHOTO GALLERY HERE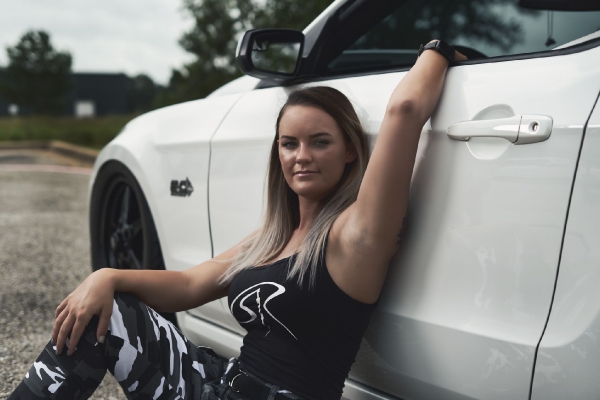 VIEW LAURA'S PHOTO GALLERY HERE