Stephanie Hagan Joins the ShockerRacing Girls
Written by James Tuesday, 28 July 2020 13:26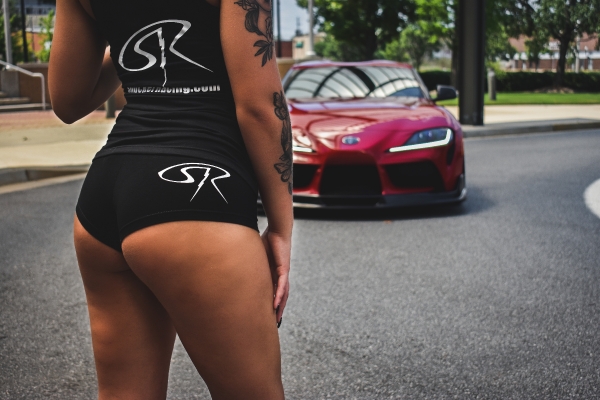 It's not often that THE Sen.Cityy reaches out and vouches for an up and coming model in the automotive scene. So when Sarah hit us up and told us that Stephanie Hagan was legit, we knew she needed to be a ShockerRacing Girl! Steph wasted no time ordering up the classic SR outfit of a black tank top and boyshorts.  From there, the photoshoot planning was in full effect.  The photographer was already a given being that Steph loves to work with her boyfriend Marcus. The next step was finding the perfect vehicle. For Stephanie, it was her friend Mason's 2020 Toyota Supra 3.0 Premium.
Hit the link to see Stephanie's full shoot:
Stephanie grew up in North Carolina but moved to Macon, Georgia ten years ago.  The five-foot-two brunette currently drives a 2016 Kia Optima, but is planning to get a Scion FRS in the near future.  Once she gets her hands on an FRS, she would love to put a wide body kit on it.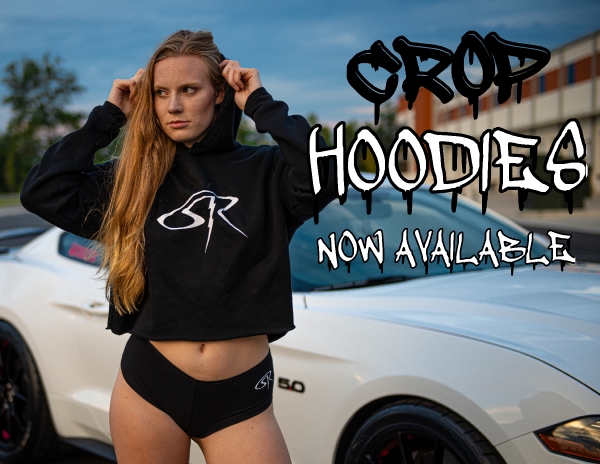 Mason's 2020 Supra makes 500 wheel horsepower on the stock turbo.  In order to make that power, he added a Titan Motorsports Catless Downpipe and tuner.  Mason also added FTP Charge Pipes, and an FTP Intake Kit.  To add to the already stunning appearance of the A90 Supra, he added a set of Kansei Wheels on RS4's.
Stephanie tells us she loved having the opportunity to pose with the Supra.  "During the shoot, a car drove by and actually hit the curb because they were staring so hard," Stephanie exclaimed.
Don't miss the rest of Stephanie's interview below:
SR: What was your first car?
Steph: I had a Kia Forte.
SR: What is your dream car?
Steph: I've been dreaming of a Nissan GTR R35.
SR: If you could travel and take your dream GTR with you, where would you go?
Steph: Definitely Hawaii.
SR: How did you get involved in the car scene?
Steph: My boyfriend and his friends got me in to stance cars.
SR: What got you interested in ShockerRacing?
Steph: I have a lot of friends who are ShockerRacing Girls. It seemed like a great opportunity to work with a cool brand and get myself more involved in modeling.
SR: Who is your favorite previous ShockerRacing Girl?
Steph: Sarah, Sen.Cityy, we have become great friends because of modeling.
SR: Tell us something about you that many people don't already know.
Steph: I was born on Halloween, and I used to have a pet pig and a show pig!
Follow Stephanie and the crew on social media:
Follow ShockerRacing on our Social Media: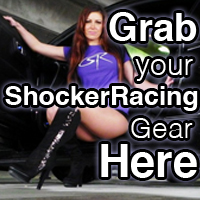 Instagram: @ShockerRacing
Twitter: @ShockerRacing1
Facebook: Facebook.com/ShockerRacing
YouTube: YouTube.com/ShockerRacing
Snapchat: @ShockerRacing
DON'T MISS - STEPHANIE'S PHOTO GALLERY HERE