Angie Moltzan - September 2020
Written by James Wednesday, 23 September 2020 09:47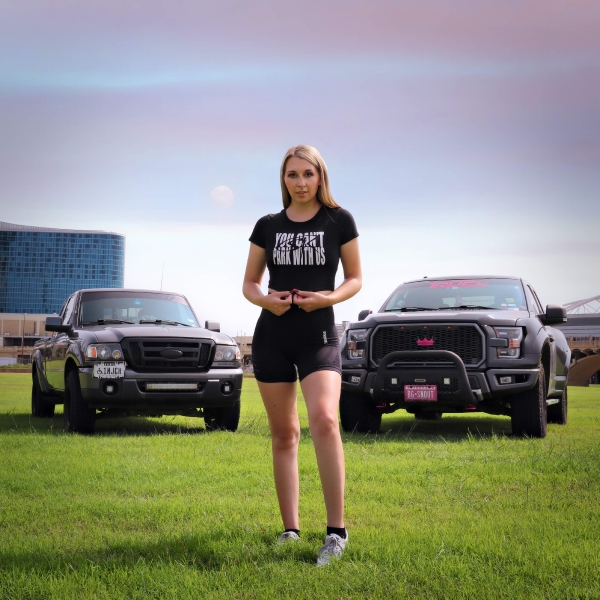 Elite model and July 2020 Calendar model Angie Moltzan recently did a shoot for ShockerRacing. She chose to show off the Dallas Skyline as a backdrop, and dusted off her "You Can't Park With Us" crop top. Her last shoot was back in January with a drift car and her Ford F150 truck, but some things have changed since then! Since then she has finished her wide body setup on the truck, and set some amazing goals for herself that she has been crushing!
Keep reading to learn about Angie's KILLER shoot and see the phenomenal photos she took for our fans: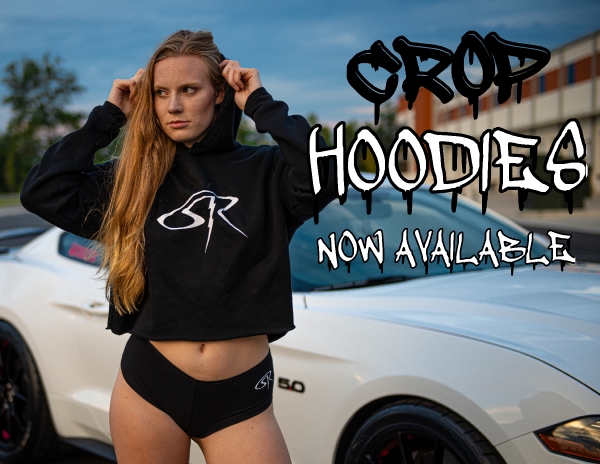 Voted "#1 Best Skyline In the World", the Dallas Skyline is actually the third largest city in Texas. The city has 36 completed high-rises. The history of skyscrapers in the city is interesting and plenty of information can be found with google. However, Angie explains it best "The Dallas skyline is an iconic location for local Texas car builders to go and show their Dallas, TX pride. We chose this location since we had not visited it, yet, and it was a great experience to get to shoot in front of the city I am from."

If the view isn't enough read up on these sick rides Angie shot with! First up, Angie's 2015 Widebodied Ford F150. It features a set of 35"X12.5 Toyo Tires on 18x9 Toxic Offroad Shok wheels, 2" B8 5100 Bilstein leveling shocks, 4.5" Fiberwerx Fenders and Bedsides and of course her pink accents! My most recent mod is my new Alpharex headlights. Angie also shot with a 2010 Ford Ranger with 2" Rough Country Leveling Kit, Toyo AT Tires with 15x8 Pro Comp Wheels, Cherry bomb extreme muffler with a 3" exhaust, and aftermarket lights such as headlights, taillights, LED pods and rock lights. And lastly she worked with a 2018 Dodge Hellcat Charger.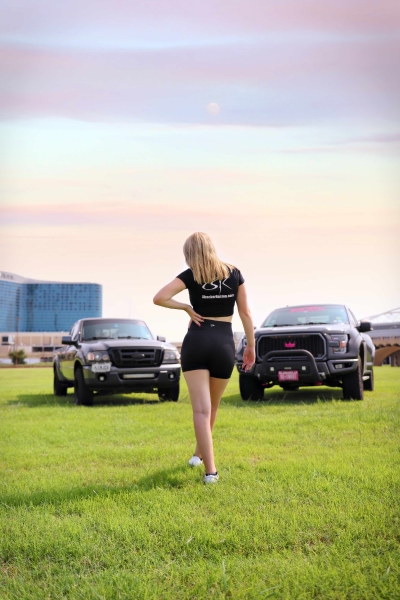 Angie explained to us that the location is actually on the side of a highway. YIKES! However, Angie said "Its super neat and surprisingly quiet. Not many people drove by."  Angie told us she met truck owner Kyle in 2018 and have become best friends since. She said "We actually used to go to the same meets but never met each other at that point in time. Kyle is super supportive and we help each other all the time putting on the next modification for our build. In early 2020, I decided to wrap my truck myself and Kyle was there every weekend for 3 months helping me figure it out and lending a hand when I needed it. I'm forever grateful for our friendship." We love to hear stories about the strong community the car scene holds.

Angie also bragged about her favorite details about Kyle's truck. "It has been awesome to see it get built throughout the years. I met Kyle in 2018 and this year as a birthday present to Kyle, our friends got together and bought him his leveling kit to help him out with his build. It made a huge difference in appearance and his clearance. That is my fav part of his build." She is a very loyal and supportive friend. Even with the photographer, Cas, whom she met in 2017. She told us "We were in Headturners Car Club together, we both have drifted away from that scene and are still shooting and staying connected with each other through the car community. It's been a great journey." Love to hear it! Angie told us it is her dream to shoot with a 2005 Ford GT. If that's your ride, be sure to hit Angie up for rates and availability.
Catch Angie at her next big competition show, RaceWars, in Ennis Texas on Nov 22, 2020. If you are interested in becoming a ShockerRacing Girl, please email This e-mail address is being protected from spambots. You need JavaScript enabled to view it for more information.
Follow the Crew:
Model/Truck Owner: Angie Moltzan - @iammtheprincess
Photographer: Casanova Rodriguez- @hell.gato
Car Owner: Kyle Farrington- @2010_shadow_ranger
Follow ShockerRacing on our Social Media: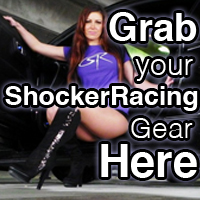 Instagram: @ShockerRacing
Twitter: @ShockerRacing1
Facebook: Facebook.com/ShockerRacing
YouTube: YouTube.com/ShockerRacing
Snapchat: @ShockerRacing