Laura Russell - Shoot 3
Written by Bex Russ Wednesday, 13 January 2021 11:41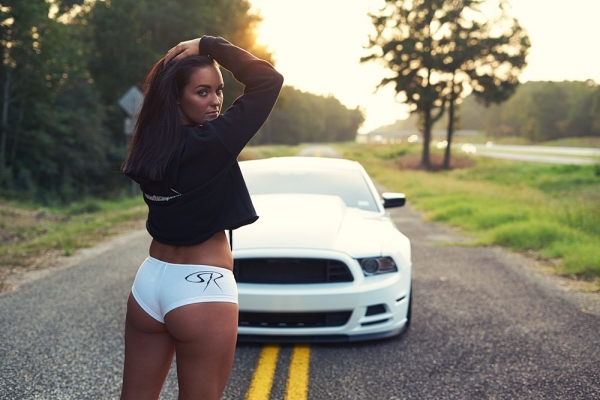 2021 has started off busy for the ShockerRacing staff with so many interested models looking to join the team. It's already been hard to keep up, but, we are jumping in to the new year with a new feature Laura Russell and her 2013 Mustang GT! Laura has been working hard for the ShockerRacing Team, promoting not only herself but our team website and socials! She even made it as Miss January in our 2021 Calendar so if you haven't had the chance to snag one STOP WHAT YOU ARE DOING AND GO GET ONE!!! Then come back and read the rest of this feature on our girl Laura!
Laura met up with photographer Jeremiah Fulbright, again, to get some killer shots for us to share on our page. The pair headed to a populated road side to get some great shots for us to share! Laura told us, "This road specifically was on the side of a main highway. Numerous amounts of cars and 18-wheelers passing by started honking at me while taking photos. A few of the times we could hear them veering off the road trying to look at what was happening!" We are happy to hear she didn't cause any accidents!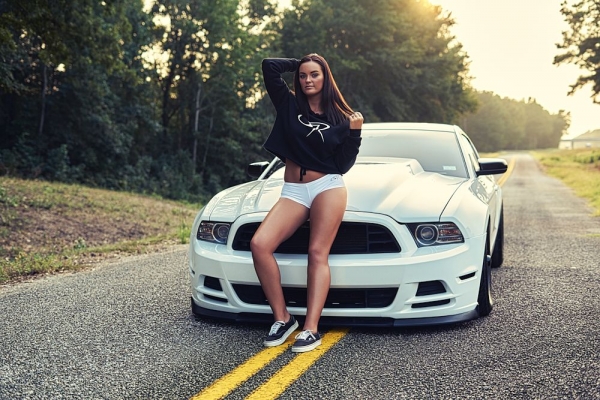 Laura strut her stuff next to HER 2013 Mustang GT. She showed off some of her Stangs mods and glass top in our combination of different ShockerRacing Apparel. She started with her Blue SR t-shirt with some cute jean shorts. Then she rocked our new SR Crop Hoodie paired with a crowd favorite, white booty shorts! Laura told us this shoot was a first for her shooting in a public area. Everyone has confidence until the spot light shines a little brighter in your direction. We are so proud of Laura for taking on the challenge and literally nailing it!
Last feature with Laura she told us her dream photoshoot would be on a track. "Just stepping foot onto a track gives me the greatest feeling, and so much confidence," Laura mentioned. We think this shoot was close enough! This time she tells us her dream shoot would be at Shelby American Motors. "It would be pretty cool to have my car there in front for a shoot." We totally agree! Hopefully she can make this one happen in the future for ShockerRacing to share!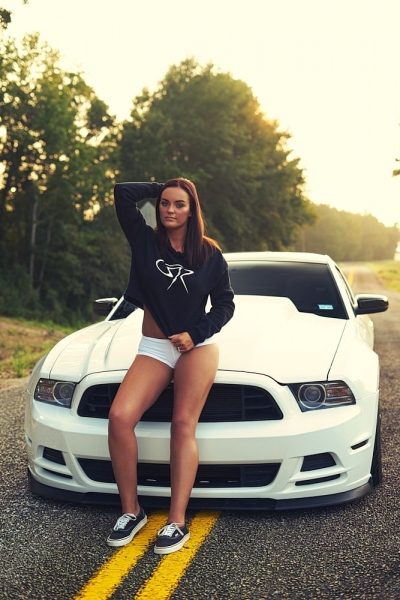 Unfortunately, the car show season is over until later in the year for Laura. She plans to take the next few months to prep for the this years events. So, be sure to follow her on IG: @her5.ooh and keep up with her build updates or what her first show of the year will be. Jeremiah Fulbright on IG: @jw_fulbright
If you are interested in becoming a Shocker Racing Model. Email us at This e-mail address is being protected from spambots. You need JavaScript enabled to view it for information on how to become apart of the TEAM!
Follow ShockerRacing on our Social Media: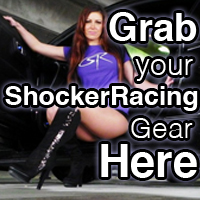 Instagram: @ShockerRacing
Twitter: @ShockerRacing1
Facebook: Facebook.com/ShockerRacing
YouTube: YouTube.com/ShockerRacing
Snapchat: @ShockerRacing