Emiley Bishop - Shoot 2
Written by Bex Russ Wednesday, 02 June 2021 13:02
We haven't even blinked and one of our newest ShockerRacing Girls has sent us a NEW shoot for us to share. Everyone look out for Emiley Bishop... She's coming in strong to the car modeling industry and taking no prisoners!
Keep reading to learn more about Emiley's drop dead gorgeous shoot!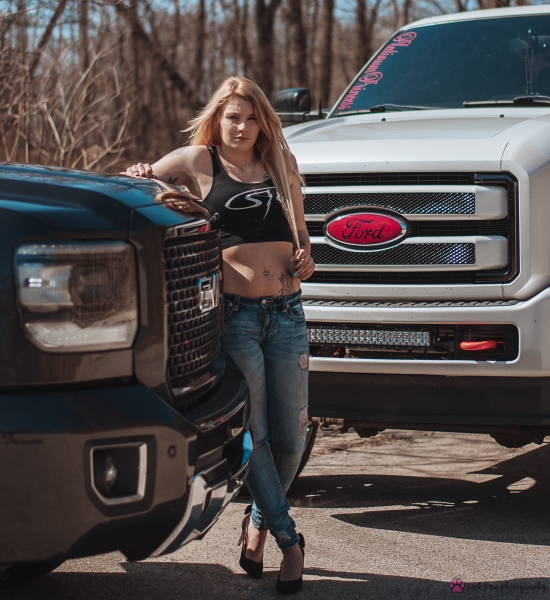 Known for its Flag Day celebrations and largest Flag Day parade in the country, Three Oaks, MI is where Emiley decided to shoot her second photoshoot for ShockerRacing. She shows her delight in the 'country vibes' area with a wooded backdrop any patriot would devote too. As a fellow country cousin ShockerRacing staff can certainly appreciate the Willie Nelson vibes!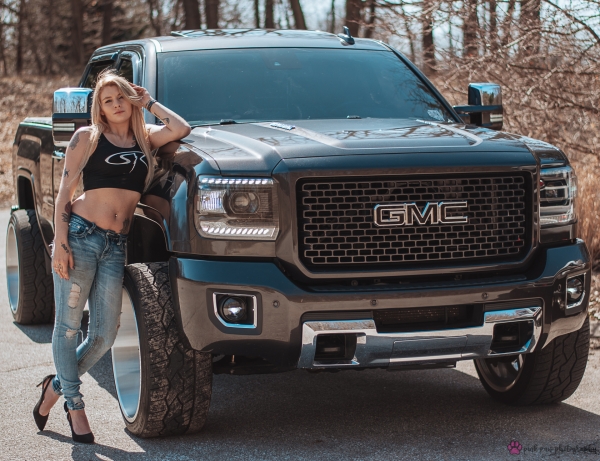 Parked at the end of a cul-de-sac Emiley shows off her truck in our classic ShockerRacing crop top and jeans. Emiley's 2015 F250 has some exterior modifications and is a 6.7 lifted 6" on BDS Suspension, and features 24x14 American Force Wheels. She also posed with her boyfriend/photographer's 2016 GMC Denali Duramax with Werhli Intercooler piping, and a 64 mm turbo. Emiley tells us, "I love my truck! I also love that my man and I have been building both our trucks together. It's been great bonding." 

Emiley braved the chilly air for these amazing shots. Great training for her dream photoshoot in the Tennessee Mountains. At the rate Emiley is moving on sending us photos to share to fans, we have no doubt she will be shooting there soon. Or maybe we will see her rock the gear at UCC in Indy and get us some shots for her third feature with SR.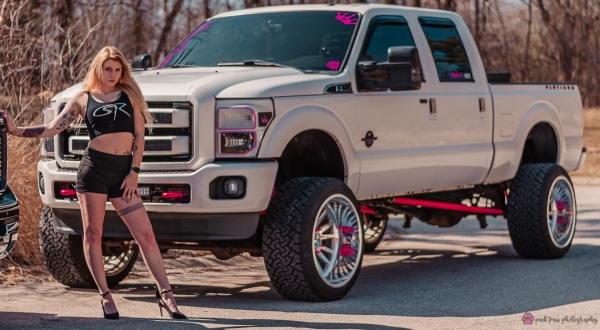 Be sure to follow Emiley's social media pages and keep up with her shoots and upcoming events. If you are interested in becoming a Shocker Racing model. Please, email This e-mail address is being protected from spambots. You need JavaScript enabled to view it for more information.


Model/Car Owner: @emiley_6.7
Photographer: @pinkpawphotography
Second Car Owner: @sc.Beck