Nadia Khashman & Bekah aka Rae.Rosea
Written by James Anderson Wednesday, 28 July 2021 10:30
Over the years, we have enjoyed whenever the ShockerRacing Girls have teamed up for duo or group photoshoots. These shoots have often produced some amazing photos, but what we enjoy most is seeing the camaraderie between various ShockerRacing Girls. Many times, these are ladies that otherwise would have never met or coordinated shoots together had it not been for the car scene and their involvement as a part of the ShockerRacing team! Nadia Khashman and Bekah aka Rae.Rosea are no strangers to our pages, although they are both relatively new to the scene. Both of the ladies have been coming in hot bursting into the automotive culture, and modeling. Hit the link to see them having some fun shooting in their SR apparel, as well as some bikini shots!
 
This dynamic duo met up after the Klean Exhibition show in Savannah, GA. They paired up with Ben Bosewichtz and his gorgeous 2011 Audi R8 V10... one of my personal favorite cars of all time! They lined up photographer, @sickshotstudios, to capture the fun.
It's clear to see that Bekah and Nadia were just out for a good time, not trying to take things too seriously. "We just like messing around and making the shoot more fun," Nadia explained. The shoot was just a group of friends and car enthusiasts hanging out and having a blast.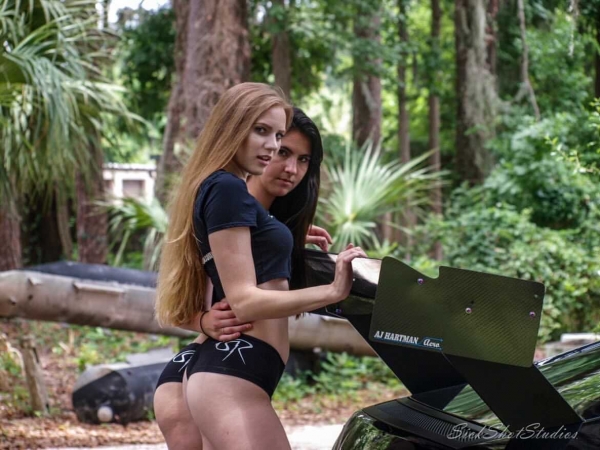 Make sure you follow the crew on social media and search Bekah & Nadia here on the website to see their past shoots:
Models: Nadia - @nadia_khashman   Bekah - @rae.rosea
Photographer: @sickshotstudios