Kassie Harner - Shoot 3
Written by James Anderson Tuesday, 24 August 2021 10:43
After her six year hiatus, Kassie Harner has come back and dropped two shoots on us in 2021! This round she met up with her photographer, Rodney, at an AMC theater in Jacksonville, NC. Kassie decided to switch things up a bit and brought out her Stage 3 Ford Focus ST to make some magic. "Rodney picked the location because it's pretty empty early in the morning and made for a cool backdrop," Kassie explained, "It's always a great time working with Rodney, and we have a blast being goofy even if it was super early in the morning and I am not a morning person!"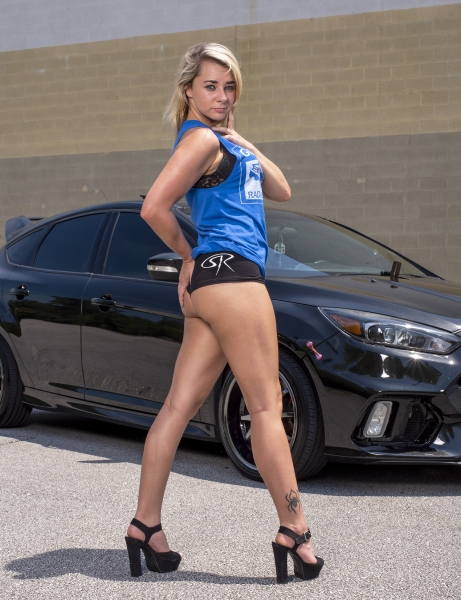 Kassie tells us her Ford Focus ST is nicely modified making it a Stage 3 power package! Check out her mod list:
SpeedPerf6rmanc3 Stage 2 Long Block 2.2l
SpeedPerf6rmanc3 built transmission
ATB Helical LSD
Clutch Master FX400
Custom 2.5" Turbo manifold
Tial 38mm
GT3076 .82A/R
3" Down Pipe
Forged 2.5" Charge Pipes
Custom FMIC
Greddy RZ BOV
Straftified 2 Port Aux Fuel
JST Tuned 93/E60 Tuned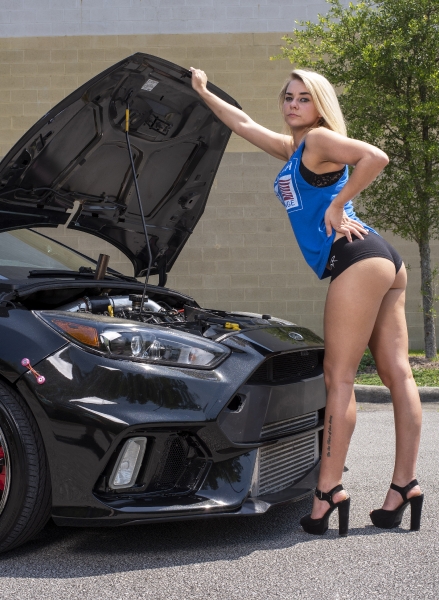 Kassie tells us she dreams of shooting with a Viper in a high end car garage, or working with a lifted truck on a beach somewhere! It sounds like she needs to head out to Daytona Truck Meet one of these years and find some of the amazing trucks to shoot with. Or maybe she needs to shoot with the ShockerRacing Neon Gladiator somewhere on a beach!
Don't miss Kassie out at the 2021 Ford Mustang Week in Myrtle Beach coming up in just a few weeks!
Follow the crew on social media:
Kassie - IG: @CoyoteKassie
Rodney - IG: @rodney_watson_photography