2015 Tuner Galleria - Chicago
Written by James Wednesday, 18 March 2015 20:45
Many of us in the Chicagoland area have heard of the World of Wheels car show that happens every spring shortly after the Chicago Auto Show.  World of Wheels, or WOW, has been going on since the 60's and I have been attending the show yearly since I was a kid.  I remember being in awe of the beautiful muscle cars each year as I would follow my dad around the convention center.  We both drooled over all of the chrome and tricked out cars that were on display.  As I grew older, the show began to lose some of its luster.  I continued going each year as it was always something I enjoyed doing with my dad, but something was missing.
This past December, I came in contact with American Model Management(AMM) via Instagram.  They had noticed ShockerRacing and our features after seeing that one of their models, Christy Rios, was also an official ShockerRacingGirl!  AMM invited us to attend the upcoming Tuner Galleria(TG) car show that was to be held at the Donald E. Stephens Convention Center along side of World of Wheels.  At the time I had not had the opportunity to ever attend Tuner Galleria and really was unaware of what it was.  After a quick search, I found this in the description on the TG website: "Tuner Galleria is a multi-faceted car show experience focused on high-caliber vehicles, their unique owners, and all the lifestyle elements relevant to this generational market."  This sparked my interest as it sounded exactly like what was missing from the World of Wheels car shows...
I, obviously, come from a different generation than my dad and most of the people that the current WOW show caters to.  WOW appears to be geared towards the baby boomers as they continue to enjoy the good old American Muscle cars from the 60's and 70's.  While I can appreciate these cars, I have grown bored of seeing the same cars over and over.  I am at a point where the muscle cars need to be something really unique in order to even catch my eye.  The muscle car shows tend to be a stale environment.  There is never any music and very rarely anything to bring the excitement level of the shows up.
Tuner Galleria brought a whole new aspect to the show in Rosemont, IL.  Although this show did not occupy as large of a space as WOW, you could instantly feel a buzz near the entrance.  As the ShockerRacing crew and I entered Tuner Galleria, we immediately noticed that they had a live DJ playing dance music.  American Model Management had staffed many beautiful models including hosts, go-go dancers, TG Girls, and even a model lounge where you could get autographs from the models. Popular import model, Amanda Paris, was the host of the show.  The  official TG models were Ashley Wilke and Jamile De Campos.  You could see the go-go dancers near the back of TG showing off their dance moves on stages.  We began to wind our way throughout the show enjoying the creativity from all of the different builds.  Each show car caught our eyes in a unique way; whether it was a Stanced Honda s2000, a custom wrapped Nissan 370z, or a wildly modified BMW.
The automotive scene has always been a lifestyle, but what the current car scene is about has evolved.  The Fast & Furious generation is alive and well as is proven by the popularity of the movies with the 7th film about to be released.  The days of highly polished chrome are gone and have been replaced by custom, one-off vinyl wrap jobs that can be designed to be as wild as your imagination.  The tuner generation has a fascination with dropping their cars so low that it makes you wonder if they can even make it out of their driveways without scraping.  Things are much more fast paced these days and new aftermarket ideas and modifications show up in the tuner market on a weekly basis.
I am already looking forward to next years Tuner Galleria show and seeing how this show will grow and evolve.  I hope that at some point shows like World Of Wheels will take notes and try to evolve their shows.  Who knows, maybe next year ShockerRacing and the ShockerRacingGirls will have our own booth at Tuner Galleria!  Big thanks to Amber from American Model Management for inviting us to the show and Abigail (the Model Coordinator) for coordinating with ShockerRacing.
Internet and Social Media Links:
Tuner Galleria: Website - www.tunergalleria.com IG - @tuner_galleria
American Model Management: Website - www.americanmodelmgmt.com IG - @americanmodelmgmt
Official TG Host Amanda Paris: IG - @missamandaparis
Model Coordinator Abigail Michelle: IG - @abigail.michelle
Official TG Models:
Ashley Wilke IG - @ashwilkexo Twitter - @AshWilke
Jamile De Campos IG - @x0x0LessThan3 Twitter - @JamileDeCampos
ShockerRacing Photographer: IG - @ViperMike2002
Booth Models in order of appearance:
Tara Roberts IG - @adiorabledoll
Alice IG - @alice.isabellaa
Tania Solorio IG - @damnrighttanialoveshellokitty
Nathalie Castillo IG - @msnathaliec
Alexia IG - @alexiaa_nicolette
Weronika Zatloka IG - @werciazatloka
KGKIS IG - @kgkis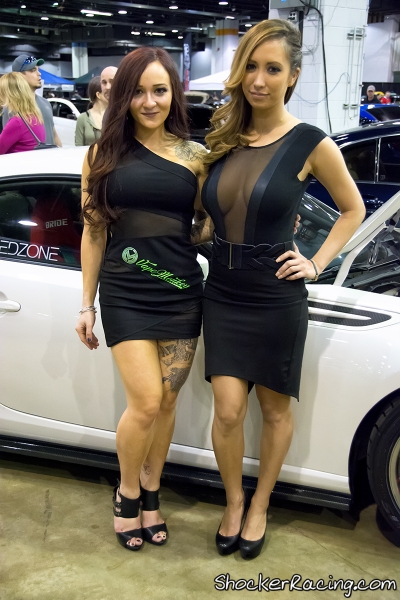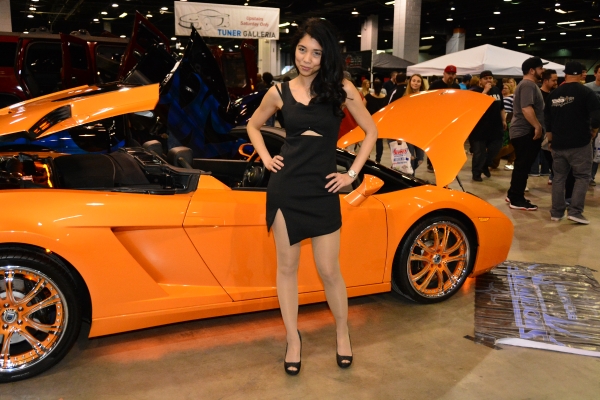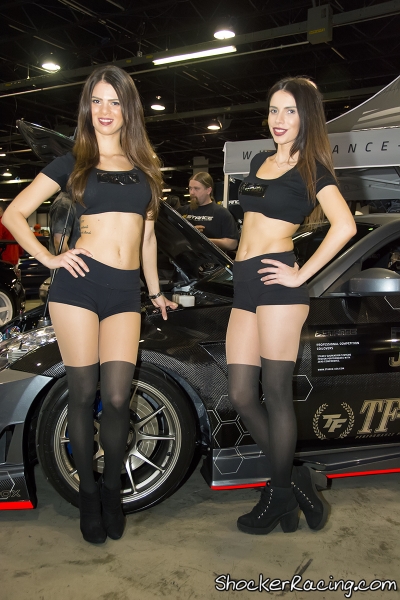 Here is a short video of the winner from the Tuner Galleria GoGo Dancer Competition:
Morgan Kitzmiller's Feature with TunerSpotting's Subaru STI: