Lonestar Mopar Fest 2018
Written by James Saturday, 20 October 2018 09:22
Our friends Skylar and Dennis were back at it again last week as they headed out to Lonestar Mopar Fest 2018.  The event takes place at Lonestar Motorsports Park in Sealy, TX and is a perfect pairing of Car Show and Track Racing while also offering a swap meet, vendors, and a food truck corral.  Dennis drove his Dodge Challenger SRT out to the event to put in the All Mopar Car Show, and while they were there they took the opportunity to snap some fresh pics of Skylar with some of the fun builds.
Part of the fun with Mopar Fest is the variety of vehicles and builds.  You will see everything from Vipers, Challenger Demons, to lifted trucks, and Jeeps!  The show brings out the best Mopars that Texas has to offer so it was the perfect opportunity for Skylar to rep her #TexasShocker Crop Top!  Some of Skylar and Dennis' favorite vehicles were the themed builds. Skylar even got in the trunk of a Deadpool themed Chrysler 300 SRT8.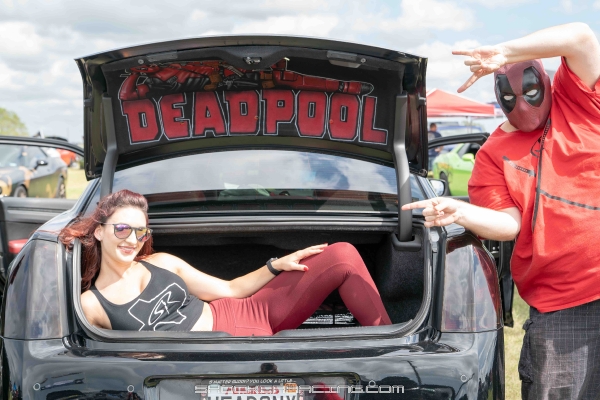 Skylar tells us, "My favorite part of the event was getting to watch the racing on the drag strip and hearing the loud motors as the cars reached high speeds."  She also had the opportunity to meet some fans who recognized her and ShockerRacing at the event!
Make sure you follow Skylar and Dennis on Instagram: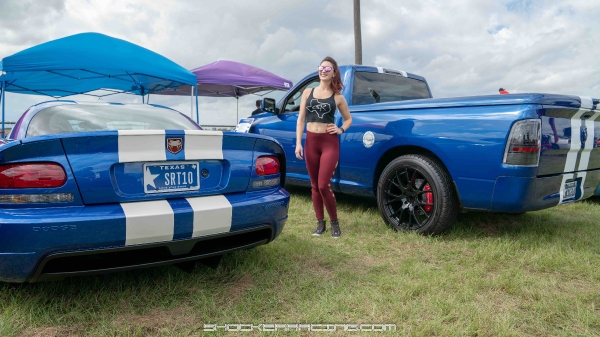 Follow ShockerRacing on our Social Media: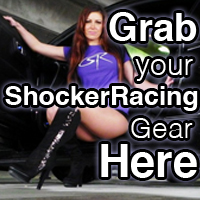 Instagram: @ShockerRacing
Twitter: @ShockerRacing1
Facebook: Facebook.com/ShockerRacing
YouTube: YouTube.com/ShockerRacing
Snapchat: @ShockerRacing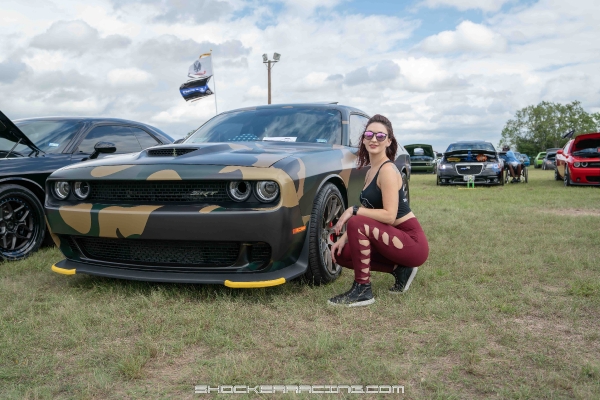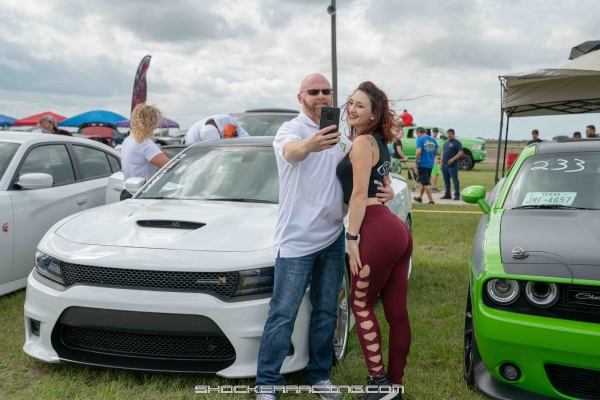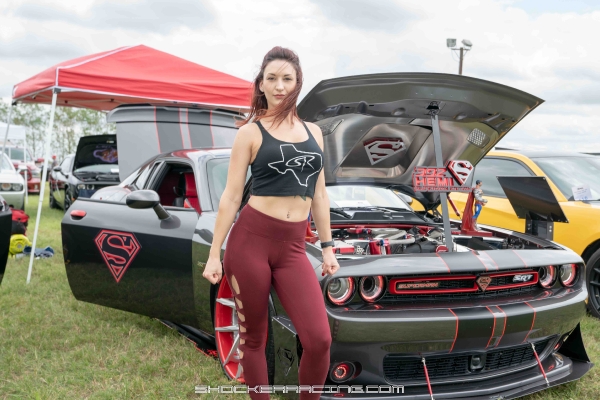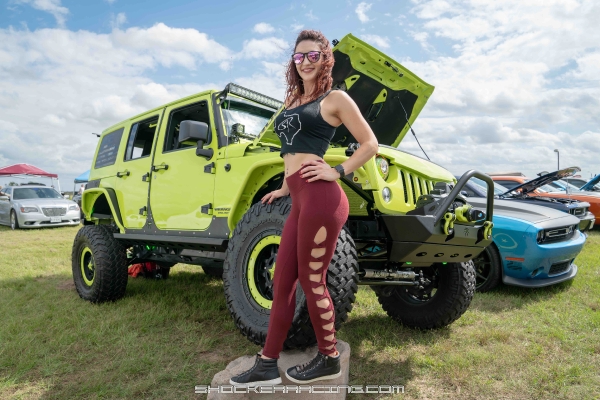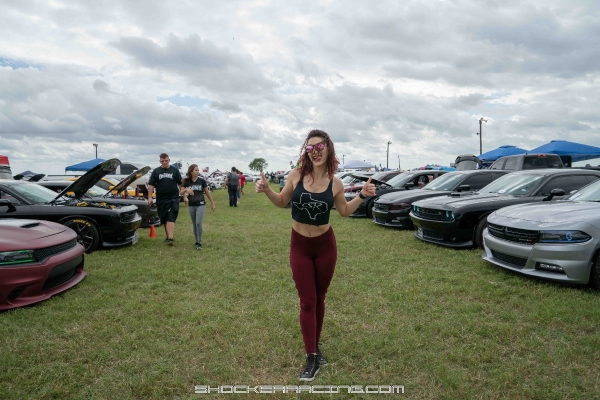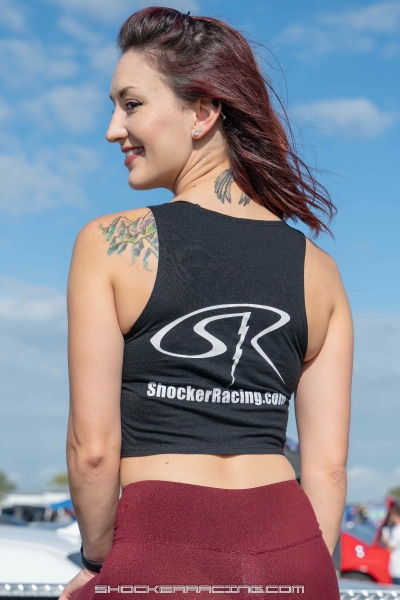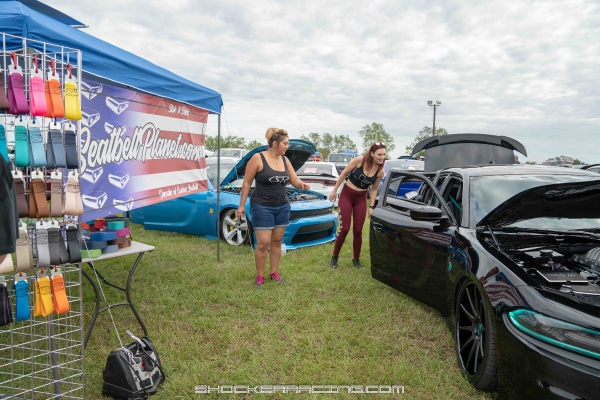 Don't miss the 2018 ShockerRacing Halloween Contest: