Lainey Freeman - Rally Event at FIRM
Written by James Saturday, 29 August 2020 11:01
Ms. August is on fire this month! ShockerRacing Calendar model, Lainey Freeman aka @stang__girl on Instagram, has a whole new shoot for us to share with our fans! This time she attended another event and showed off her SR apparel while shooting with various vehicles. Lainey attended a Rally Event hosted at Florida International Rally & Motorsport (F.I.R.M) Park in Starke, Florida.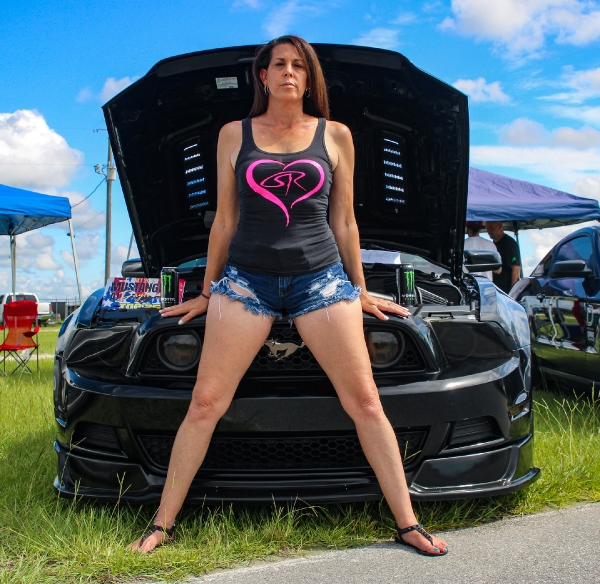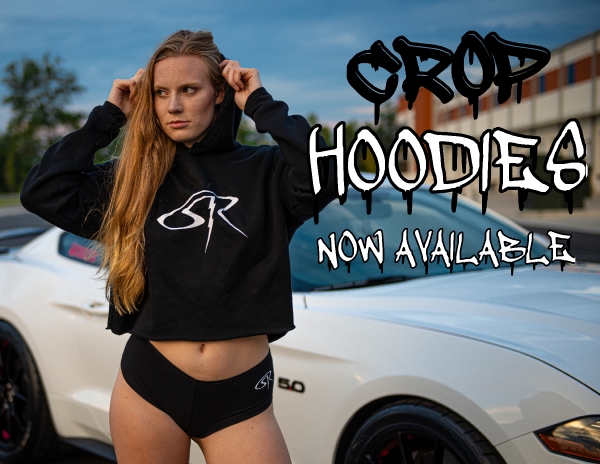 Florida International Rally & Motorsport Park is a facility available for any one interested in learning the skills of competitive driving. Rally Pro Performance Driving School at The FIRM provides world-class instruction for both the private sector as well as our U.S. military branches. Rally Pro Performance Driving School provides one-to-one personalized and in-depth instruction that are fully immersive and comprehensive curriculum for a wide range of performance driving techniques. The instructors have decades of experience in rally racing, rallycross, road racing, off-road racing and military training in mission-critical scenarios. Their diverse background and experience across multiple surfaces make them the most technically skilled drivers in the world!
Customers from all over the world fly into The FIRM at Keystone Heights Airport to take advantage of Rally Pro Performance Driving School instruction. The FIRM at Keystone Heights Airport gives drivers access to over 420 acres of motorsports bliss and over 20 miles of unlimited course configurations. Since the race track is surrounded by grass pasture, if you go off track, you can learn life-saving techniques on how to steer back on the track without over-correcting. These are skills that can help you in everyday driving situations! Rally Pro Performance Driving School will give you a lot of confidence and provide an exceptional venue for you to perfect your driving technical skills.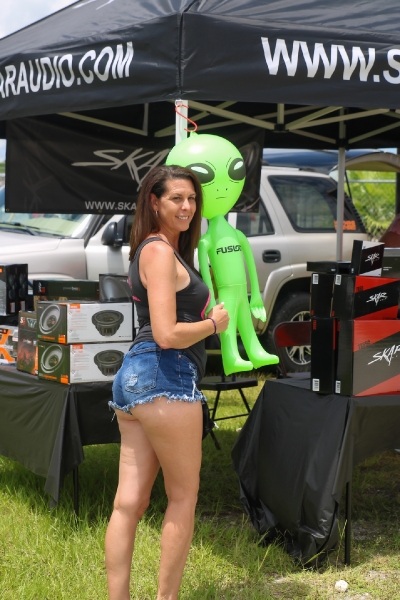 Lainey attended a rally for fellow car enthusiasts as a model for the event. She tells us "It was extremely hot but a lot of fun." Lainey wore our classic black tank top with pink heart logo during the event. But not for long… Lainey told us about a slight mishap while getting the perfect shot with her photographer. In her words "I tried to hide and take shirtless pictures with car harness straps and a drone came down, taking video unbeknownst to me. Once I realized I rushed to cover up and got dressed." Lainey also got a CLASSIC photo with Patrick Ellis. Who also posed in a photo wearing black SR shirt with green logo. 

Our girl hopes to one day shoot in Hawaii. Hopefully after the pandemic she can make it a reality! For now, catch her at local Florida events like Clean Culture!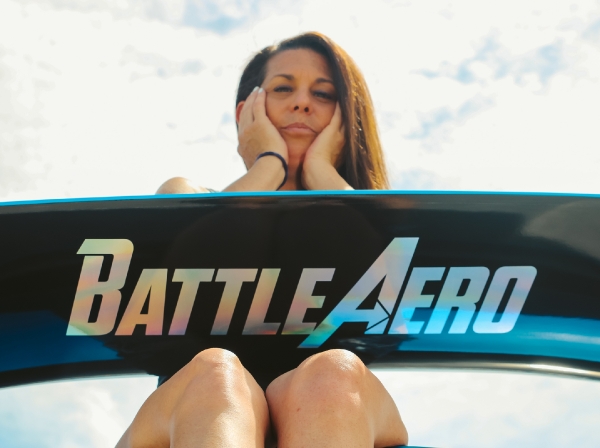 If you are interested in becoming a Shocker Racing model, please, email This e-mail address is being protected from spambots. You need JavaScript enabled to view it for more information on how to join the team!
Follow the Crew:
Model - Lainey Freeman: @stang__girl
Photographer - Kelli Keller @saltygirlphotography
Car Owners - Black Mustang: Patrick Ellis @904monstermustang5.0 Wrapped Mustang: Austin @wide__five0, Black G37: Kelli Keller @phoenix_g37, and Blue Evo: Anthony @poseidon_evo_x
For more information on Florida International Rally & Motorsport Park in Starke, Fl check out https://gorally.com/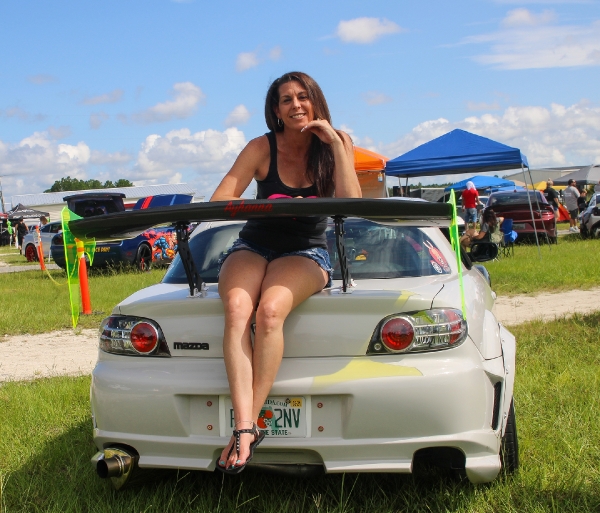 VIEW LAINEY'S FULL PHOTO GALLERY HERE
VIEW LAINEY'S FULL PHOTO GALLERY HERE
VIEW LAINEY'S FULL PHOTO GALLERY HERE
VIEW LAINEY'S FULL PHOTO GALLERY HERE
VIEW MACKENZIE'S NEWEST FEATURE - CLICK BELOW: