Happy Birthday Mackenzie
Written by James Thursday, 27 August 2020 09:53
It's uncanny how often we get to feature ShockerRacing Girls on their birthdays. It's actually rare that this is planned, and it just continues to happen.  For those of you that don't know, we are typically running behind with features because of the number of photo shoot submissions we receive. Often times we don't get to the features for six to eight weeks, and luckily the ladies are extremely patient with us. Time and time again, we end up getting to the girls features around their birthday.  Today's feature is no different, today is Mackenzie Funk's 21st birthday!
We first featured Mackenzie back in November of 2019 and that happened to be her first photo shoot - Mackenzie Funk Joins the ShockerRacing Girls. Since that time, Mackenzie has stayed busy shooting with various cars and working on her modeling.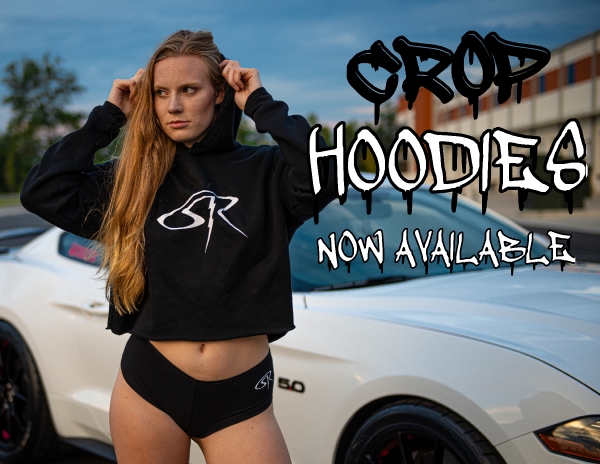 This time Mackenzie worked with her go to photographer, EJ Wallace aka Lame Legend. The 1992 Nissan Silvia that she worked with is a right hand drive S13 180sx. The Nissan, owned by Junior, has been nicely modded to give it a custom look.  Here is the mod list:
Recaro Seats
Sparco Seatbelts
Momo Drifting Steering Wheel
Cosmo Racing Bravo Wheels
Sickspeed Roll Cage
Voltex Type-7 Style Wing
Voltex Grill
Origin Lab Aero Body Kit
Mackenzie chose to wear her Grey SR Crop Tank Top this time and paired it with our classic SR Boyshorts. To top off the outfit she added a pair of sexy black heels. The crew found a beautiful area next to an overpass in Hampton, Virginia to use as their backdrop for the shoot.
You can catch Mackenzie out at the Sumospeed show in Norfolk, Va on August 30th and make sure to wish her Happy Birthday!
Follow the crew:
Follow ShockerRacing on our Social Media: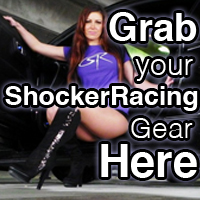 Instagram: @ShockerRacing
Twitter: @ShockerRacing1
Facebook: Facebook.com/ShockerRacing
YouTube: YouTube.com/ShockerRacing
Snapchat: @ShockerRacing