Liv Grace
Written by James Tuesday, 25 August 2020 10:34
Ford Mustangs and amazing women from the car scene have been at the core of ShockerRacing since the early days.  When we began working with our first photographer, Chromalusion Photography, she specialized in shooting Mustangs. Almost fifteen years ago, we sent Chromalusion Photography some of our apparel for her models to wear when posing in front of these Stangs. Since then, a very high percentage of the photo shoots we have featured have included Mustangs.  Today's shoot continues with that tradition as we introduce you to Liv Grace.  The twenty-year-old Oklahoma girl paired up with Coyote Photography and a pair of Stangs to bring us her first ShockerRacing Girls shoot.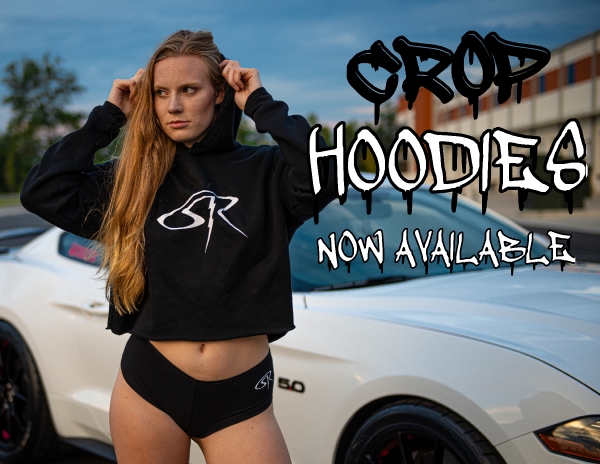 Liv is originally from Oklahoma City, but has been moving around quite a bit since 2011. More recently, she has landed in Moore, Ok because it is closer to her work in the Medical Marijuana Industry. Liv currently drives a 2014 Hyundai Sonata that has a cold air intake, but she has big plans for it soon.  She tells us she would love to lower her car, add new wheels, and a paint job.  She is already working on rebuilding her motor and upgrading the turbo.
Liv's first vehicle she ever owned was a 2001 Ford F250 pickup truck. She also took the time to get some pics with her boyfriends lifted Chevy Silverado Duramax during this shoot. She tells us her dream car would be a Koenigsegg Agera, and she would love to travel to Switzerland with it to cruise the beautiful Alpine Roads. "I've always been in to cars. Once I hit high school, I made friend with a bunch of kids involved in the car scene," Liv explained, "I actually got a car group started at our local library. We would meet up every Friday and Saturday night."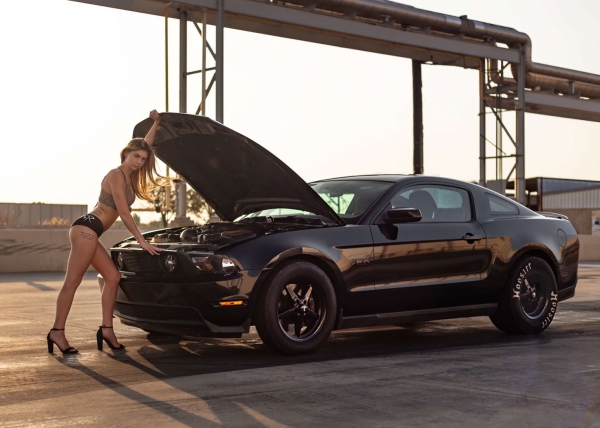 Get to know more about Liv Grace:
SR: How tall are you?
Liv: I am five-foot-four inches tall.
SR: How did you find out about ShockerRacing?
Liv: I love cars and I love modeling, so when my photographer reached out and mentioned ShockerRacing I was all in.
SR: Who is your favorite ShockerRacing Girl?
Liv: Steph seems like she has such a bubbly personality and I love it.
SR: What is your favorite automotive event of the year?
Liv: Probably the Thunder Valley Test and Tune, or Street Car Takeover!
SR: Do you have any previous modeling experience?
Liv: I have some modeling experience, I used to do a little modeling back in high school and I have modeled here and there ever since.
SR: What is your biggest pet peeve?
Liv: Rudeness from people when I am just trying to help.
SR: What is your favorite food?
Liv: Definitely Mexican food!
SR: What's your favorite pizza topping?
Liv: Mushrooms and green peppers.
SR: Do you have any tattoos?
Liv: I have 11 tattoos! I got my first one when I was 15, but my most valued tattoo is in memory of my sister. The rest of them are just random tattoos from flowers to crosses and quotes.
SR: Do you have a favorite quote?
Liv: "Give me strength when I am standing, and faith when I fall."
SR: Tell us more about this shoot.
Liv: I enjoyed just being able to have fun and feel comfortable with the photographer. I also should have gotten waxed before the shoot, lol!
Follow the crew on social media: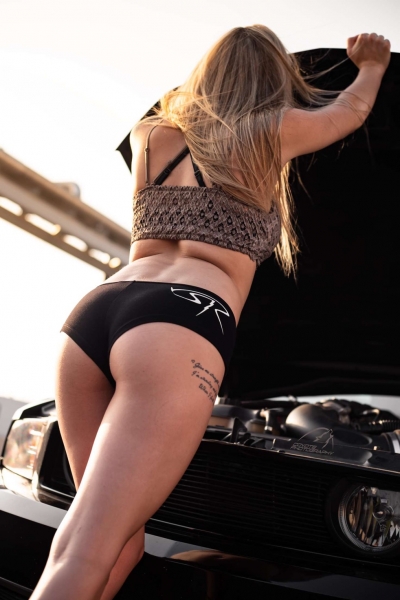 Follow ShockerRacing on our Social Media: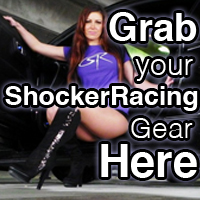 Instagram: @ShockerRacing
Twitter: @ShockerRacing1
Facebook: Facebook.com/ShockerRacing
YouTube: YouTube.com/ShockerRacing
Snapchat: @ShockerRacing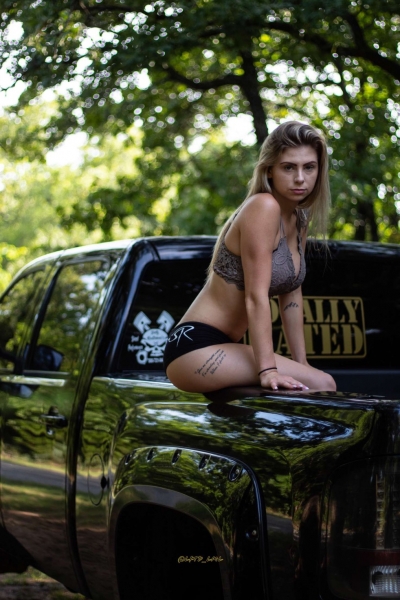 DON'T MISS - AMBER ALEXIS - CLICK BELOW: