Written by James Monday, 13 January 2014 16:13
Paul's GTO started out life as a typical 5.7L LS1 in Torrid Red with the Red Hot Interior but it didn't stay that way for long! Paul, aka "Shocker", was just learning to drive stick for the first time but that didn't stop him from beginning his quest to make this a 1 of a kind Goat.  This GTO has a long list of custom mods but most notable is the 383 Stroker Motor making 440 rwhp and 436 rwtq!
Exterior Modifications Include:
*Tinted Taillights Powdercoated Stockers in Black *BMR skid plate *5000K HID Kit *JamesBiz billet catch can *windshield wiper cap and dipstick in black *Tinted Fog lights *Tinted Side markers *Jon@FTI Custom GTO side badges *"Shocker" Custom grill emblem *Carbon Fiber Arrowheads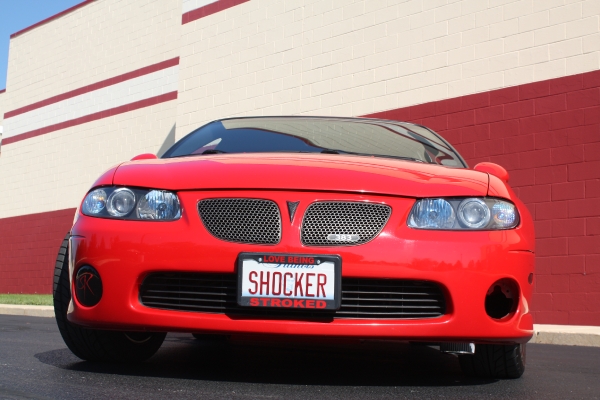 Performance Mods Include:
*383 Stroker Motor built and tuned at Modern-Muscle.com making 440rwhp/436rwtq *Custom Cam *Custom Patriot Heads *Forged Callies and Wiseco Internals *Black Label Fuel Rails *Bosch 42# Green Top Injectors *Billet Adjustable pulley and tensionor *Powerbond Pulley *SLP P&P throttlebody *Hardcore Intake *Kooks w/ catless mids powdercoated *DuraChrome Magnaflow Cat-back *SLP Line Lock *05/06 Front Brake Conversion
Suspension and Chassis Mods include:
*Pedders Street II kit *GMM Race Shifter *Monster Stage 5 Clutch.
In 2011 Paul's GTO was lucky enough to be a part of an amazing photoshoot by Chromalusion Photography! This photoshoot featured ShockerRacing.com members cars and Kimberly Anderson along with Deena F. from the LFL's Chicago Bliss!
CLICK HERE FOR THE FULL GALLERY OF PHOTOS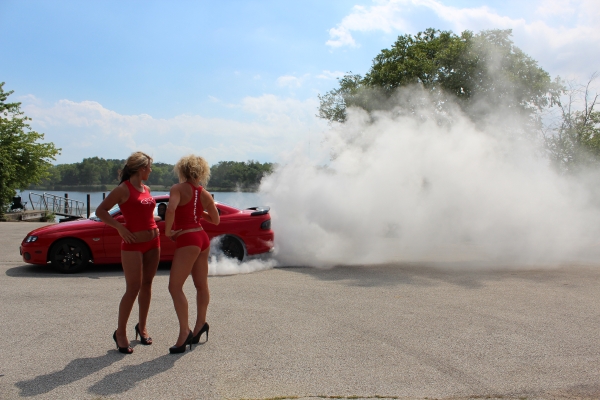 CLICK HERE FOR THE FULL GALLERY OF PHOTOS
Here are some Videos of Paul's 383 Stroked GTO:
Check out our feature with Sammy aka ThatBoostedChick by clicking the photo below: