Rachel Williams is Back With A Second Shoot
Written by James Anderson Monday, 27 April 2020 12:53
Downtown Charlotte, NC has become a favorite destination for many of our ShockerRacing Girls photoshoots.  Rachel Williams comes back for her second feature and chose to head to Charlotte to use the city skyline as her backdrop. Once again, Rachel worked with @Jamerican5.0 and his S550 Mustang along with a beautiful motorcycle.
Hit the link to see the full photo shoot:
The beautiful red Mustang you see Rachel posing with is a 2017 GT.  It's been modded with a Corsa cat-back exhaust system, cold air intake, and a BBK Throttle Body.  Then it was custom tuned by VMP to get the most performance out of the mods.  For appearance, an MMD V Series Spoiler was added along with some graphics down the side.  The motorcycle Rachel shot with is a 2002 Yamaha V Custom 650.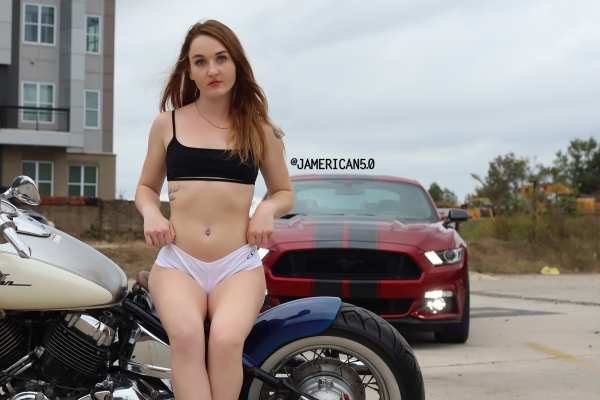 Follow the crew on social media: