Amber Alexis Joins the ShockerRacing Girls
Written by James Monday, 17 August 2020 17:00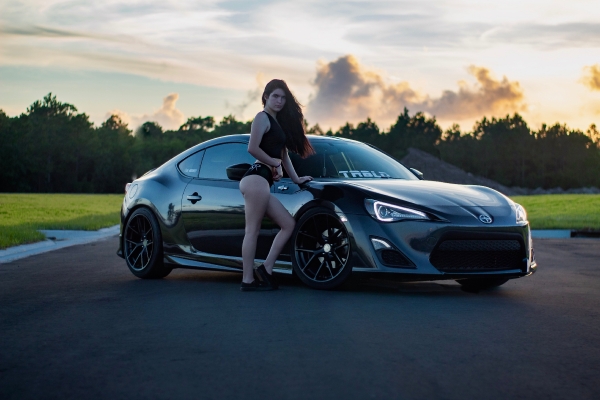 "Behind every successful woman is a tribe of other successful women who have her back," Amber Alexis explained, "that is my favorite quote. ShockerRacing has brought together girls in the automotive scene who will uplift and support each other, and I am always about lifting up women." The five-foot-two inch Florida girl explained that this camaraderie is what attracted her to the ShockerRacing family.
Hit the link to get to know Amber: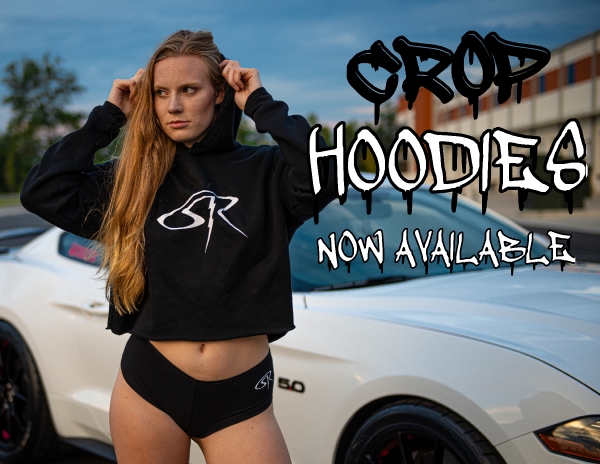 Amber began modeling with cars at the beginning of 2020 when her boyfriend helped her work up the nerve to give it a try.  "I have always been in to modeling, but never tried it until January 6th of this year and have been doing it ever since," she explained, "I have been learning how to be comfortable in front of the camera and take advice from other models and the photographers I have worked with." This is Amber's first publication, but it certainly doesn't seem like it.  She really found the fire for her introduction to the ShockerRacing fam.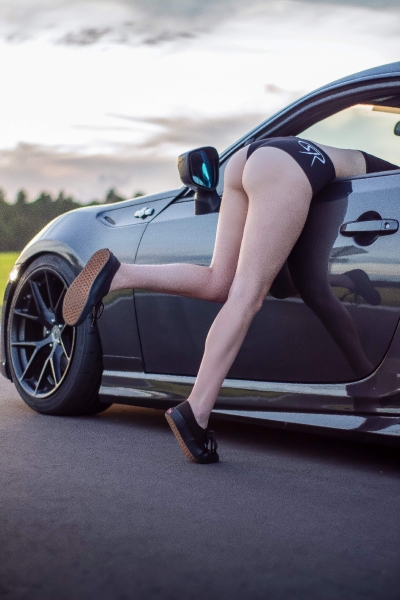 Amber worked with her boyfriend, AJ, and his 2016 Scion FRS for this photo shoot.  The pair found a new home construction lot in St. Augustine, Florida where nothing has been built yet.  "It was so pretty to be able to shoot with a clear background for the pics," Amber exclaimed. She went on to tell us she really enjoyed shooting and watching as the sun set during the shoot. Amber also said this shoot helped her get a bit more comfortable showing more skin, "It was my first shoot where my booty was out, so I wasn't that comfortable at first. After seeing the pictures, I gained more confidence in myself!"
We don't often feature much about the guys behind the camera or even much about the car owners, but we had reached out to AJ to find out a little more about his FRS and he didn't just give us a list of mods he has done to it.  Instead, he explained what this car means to him:
"I bought the car about a year ago. I've loved the 86 since they released it in 2013, and it has always been my dream to own one. I searched for months until I found the perfect one. I didn't even need to test drive it, because I knew it was the one. The car eventually helped me get more involved in the car scene and into photography. It even helped me meet Amber! We met through Instagram and kind of hit it off from there. She is an amazing person and helped me through a lot in my life. This car and the scene has really made a difference in my lift with my depression. It's helped me meet some life long friends, and it helped me meet one unforgettable girl! Honestly, this car save my life and made me into a better person."
Don't miss the continuation of our interview with Amber below: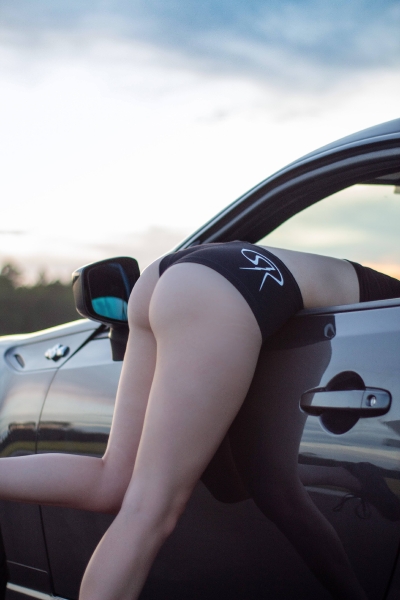 SR: What was your first car?
Amber: A red 1993 Jeep Wrangler! It was an older Jeep, but I loved the way it looked.
SR: What do you currently drive?
Amber: I don't currently have a car, but I am dreaming about getting an FRS!
SR: What's the first mod you would want for your FRS?
Amber: I would choose an Air Lift suspension, I definitely need to be able to raise it up and drop it!
SR: If you could take your dream FRS anywhere in the world, where would you go?
Amber: I would love to travel to Japan.  The culture and car scene are both amazing.
SR: How did you get involved in the car scene?
Amber: I started off going to a few car meets in Florida and just loved how the car scene was. Looking at the different builds people create is interesting to me because everyone comes up with their own unique ideas.
SR: What is your favorite automotive event of the year?
Amber: Clean Culture has to be my favorite event this year. It's a great place to see everyone's builds but also be able to connect with different car owners and models.
SR: Speaking of models, who is your favorite ShockerRacing girl?
Amber: It would have to be Sarah, aka Sen City! I love how confident she is but also just how she shows so much love to her followers.
SR: What is your biggest pet peeve?
Amber: I hate when people lie, and also people who put others down.
SR: What's your favorite food?
Amber: A chicken sandwich from Chick-fl-a!
SR: What is your favorite pizza topping?
Amber: Most people aren't a fan, but it's pineapple.
SR: Tell us something about you that most people don't already know.
Amber: I love to play video games! I am hoping to one day get a real setup and start streaming.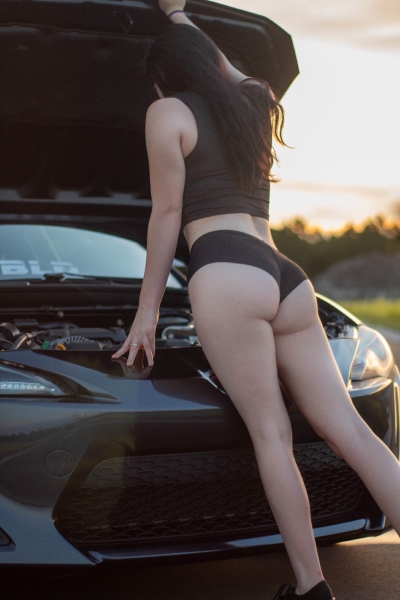 FOLLOW THE CREW ON SOCIAL MEDIA:
Follow ShockerRacing on our Social Media: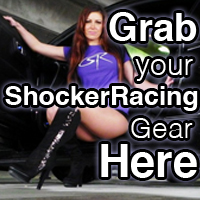 Instagram: @ShockerRacing
Twitter: @ShockerRacing1
Facebook: Facebook.com/ShockerRacing
YouTube: YouTube.com/ShockerRacing
Snapchat: @ShockerRacing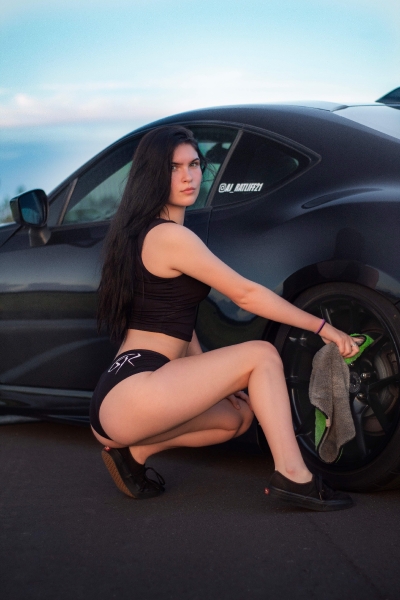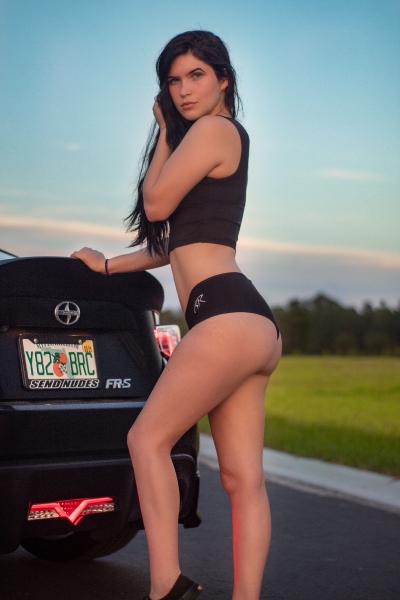 DON'T MISS - KATIE ELIZABETH JOINS THE SHOCKERRACING GIRLS: