Bekah - Shoot 3
Written by James Friday, 02 October 2020 17:05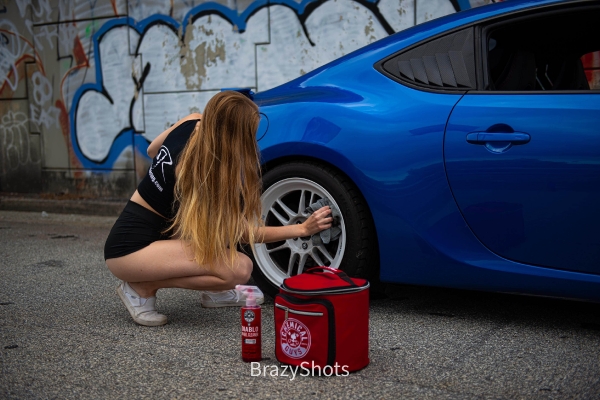 Few ladies have jumped into the ShockerRacing Fam with as much ambition as Bekah. In the last 4 months, Bekah has dropped four unique shoots on us and a special set modeling our brand new Crop Hoodies for us. She has been working hard to grow as an automotive model, and continues to take things to the next level. "I want that Elite ShockerRacing Girl status one day," Bekah explained and she is sure off to a good start! For this set Bekah paired back up with her friend and photographer @Brazy.wolf
Hit the link to see her latest shoot:
This time Bekah worked with her own Subaru BRZ again and rocked her "You Can't Park With Us" Crop Tank Top. They found a cool area of Atlanta to use as the backdrop.  "The area had multiple train tracks, a huge tunnel, and graffiti all of the walls," Bekah explained about the area they shot in.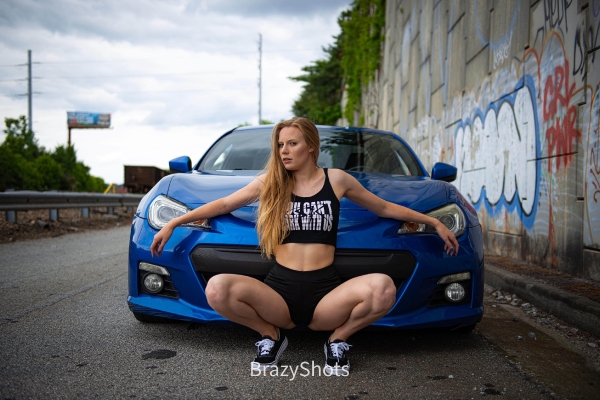 We asked Bekah if she has any updates on her mod status for the BRZ since her last shoot, " I have big plans coming soon that I am not willing to reveal until the time is right!"
Bekah also brought along her favorite detailing products from Chemical Guys as a fun prop for her shoot. "We kind of brought them along as a joke," Bekah explained, "but on a more serious note, maybe Chemical Guys should sponsor us!"
Stay tuned, Bekah will be back on the site real soon with her next shoot! As we have been writing this article, Bekah was out at the Riverside car show and actually shot even more photos for ShockerRacing!
Follow Bekah on Instagram: @Rae.Rosea
Follow her photographer on Instagram: @Brazy.wolf
Follow ShockerRacing on our Social Media: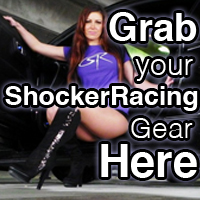 Instagram: @ShockerRacing
Twitter: @ShockerRacing1
Facebook: Facebook.com/ShockerRacing
YouTube: YouTube.com/ShockerRacing
Snapchat: @ShockerRacing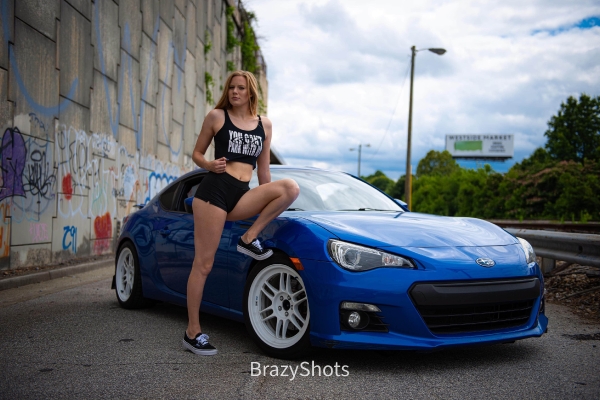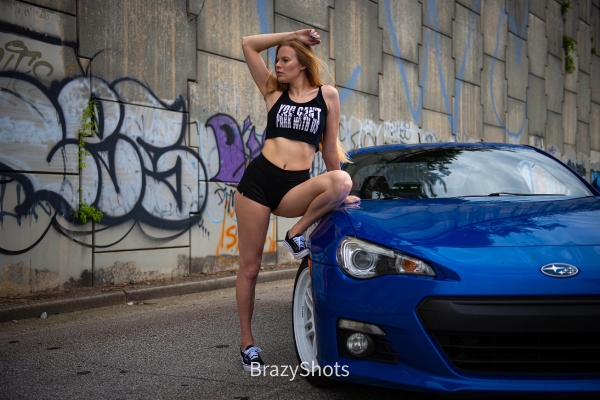 DON'T MISS - HAILEY NICOLE'S LATEST SHOOT: