Kassie Harner Is Back After Almost SIX YEARS!
Written by Bex Russ Wednesday, 10 March 2021 11:40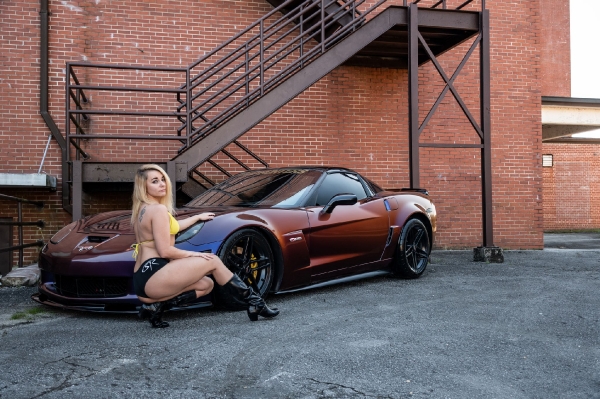 EVERYONE GET HYPED!!!! KASSIE IS BACK! Our girl Kassie is throwing it down with this second shoot for ShockerRacing. Kassie's last shoot for us was back in September of 2015 and that feature landed her as Miss February in our 2016 Calendar! For her comeback, she stuck it out in forty degree weather in a bikini top with our famous shorts to get the amazing shots. Keep reading to learn about the killer shoot she did with a 2006 C6 Corvette.
Kassie met up with photographer Brandon W and car owner Fadriany Ramirez for this shoot. They found an old building in Jacksonvile, North Carolina to use as their backdrop. "It's currently being used as an electric building," Kassie explained, "But the background was too cool to pass up. We chose to shoot in the shade for better lighting on the wrap of the car." We are huge fans of the industrial backdrops for car shoots. Kassie found a great location to show off our gear and brave the weather! 

"I toughed it out in a bikini top and the ShockerRacing booty shorts. I ran back and forth to another car with heat or wearing a jacket between poses. Knowing I would get sick, I did it anyways. So, here I am answering the interview questions sick with pneumonia," Kassie exclaimed. While we never force our girls to shoot in uncomfortable conditions we are totally glad Kassie did. These shots turned out amazing!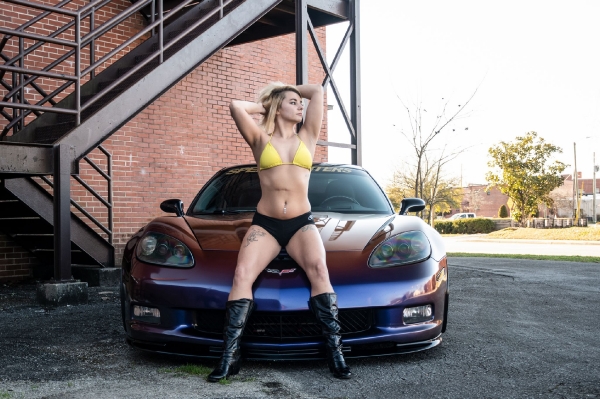 Kassie showed off her posing skills with a 2006 C6 Corvette. The mods on this Vette include; stage 2 Livernoise heads w/ .660" pac springs and titanium retainers w/ comp solid bronze trunnion bearings, ATI 10% underdrive balancer, Morel 6514 lifters, Texas Speed "Pat-G" spec'ed out camshaft, G-Force oil cooler, Lingenfelter c6 Corvette high flow air intake system, custom 103mm maf housing, Nick Williams 102mm throttle body, Granatelli Motorsports pro series extreme coil pack, Kooks 1-7/8" headers and custom catback exhaust, Dewitt high performance radiator, 2005 steering wheel swap.
Be sure to follow Kassie's social so you know where her next show or shoot will be. She told us "Currently, not many shows are happening due to the winter weather. However, we have lots of C&C and Big Axe Meets during the spring, summer and fall! I am looking forward to making it out to AM, Mustang Week, Import Faceoff and Import Alliance for 2021," Kassie explained. If you are interested in being a ShockerRacing Model, Email us at: This e-mail address is being protected from spambots. You need JavaScript enabled to view it for more information.
If you never saw Kassie's original ShockerRacing Girls feature, check it out here:
Follow the Crew:
Model - Kassie Harner - IG: @CoyoteKassie Snapchat: Desolatekiss
Photographer - Brandon W - IG: @templaredits
Car Owner - Fadriany Ramirez - IG: @_midnight_purple_c6
Follow ShockerRacing on our Social Media: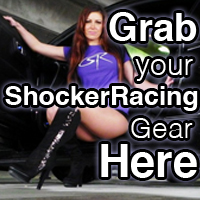 Instagram: @ShockerRacing
Twitter: @ShockerRacing1
Facebook: Facebook.com/ShockerRacing
YouTube: YouTube.com/ShockerRacing
Snapchat: @ShockerRacing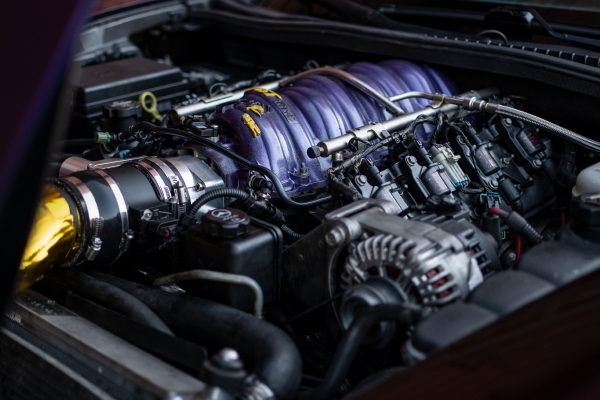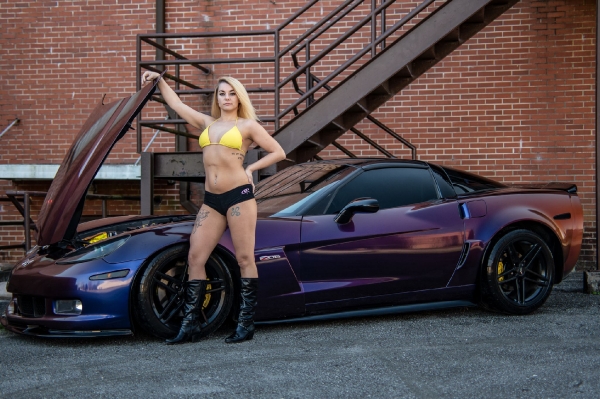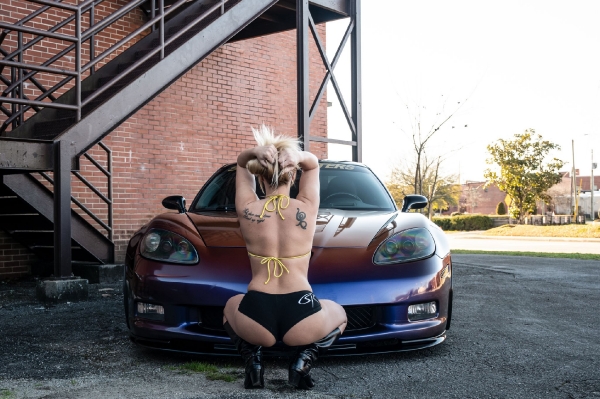 DON'T MISS - EMILEY BISHOP JOINS THE SHOCKERRACING GIRLS: