Miranda Washington - Shoot 2
Written by James Anderson Wednesday, 05 May 2021 10:04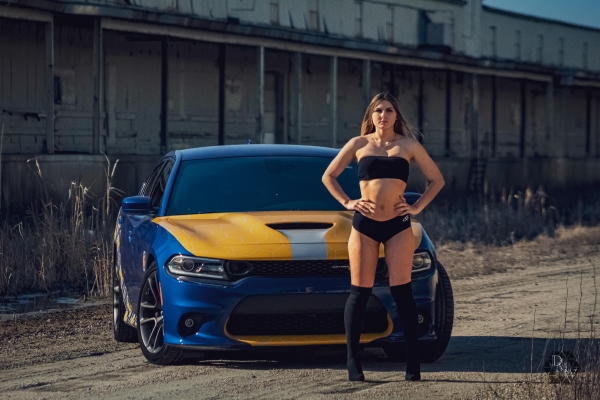 Our ShockerRacing Girls amaze us daily with the passion and individuality they bring to the automotive community. They each work incredibly hard on their career and are so focused on bettering themselves in the industry. We recently received these photos from our girl Miranda Washington and are more than excited to share her latest submission. Miranda has worked hard to show her talent in the modeling world. We hope you and other SR fans can see the passion in her shoot we are bringing to the world today. Hit the link to enjoy the entire photo shoot:
 
Shooting in Newport News, Virginia, Miranda and her crew picked a classic photography background of an old abandon industrial building. These are a great backdrop to add depth and a grunge feel to the aggressive cars in the portraits. "My favorite part about this location was the old abandoned building and it just looked old and rustic, we chose this location because it was just different than spots we usually do shoots at," Miranda mentioned.
Miranda worked with her husband and photographer, Nate Washington to bring us this magic. She showed off Shocker Racing's classic Shocker Racing Booty Shorts with a 2020 Scatpack Charger. We asked Miranda what her favorite detail of the car was, and Miranda explained, "I love the custom wrap he has because I never have seen a car with that design before!" We totally agree, the hive effect is a real head turner!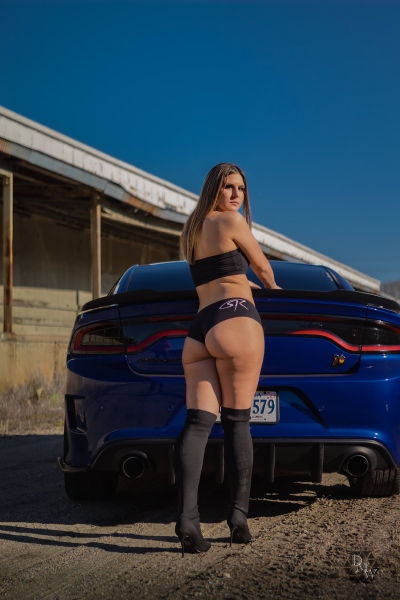 Miranda also mentioned "It was definitely warmer than my first shoot for ShockerRacing! It was fun shooting with a different car and meeting new people and making new car friends!" We are so excited Miranda is fitting into the community so well. Miranda plans to attend Sumospeed Spring Fest in Virginia this spring. Be sure to follow her socials as well as the rest of her crew.
Follow the crew:

Model: Miranda Washington IG: @_xoxo.miranda _

Photographer: Nate Washington. IG: @dubmediaworks

Car Owner: Quez IG: @757scatty
Follow ShockerRacing on our Social Media: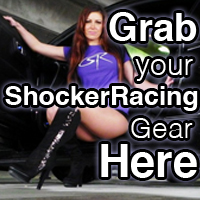 Instagram: @ShockerRacing
Twitter: @ShockerRacing1
Facebook: Facebook.com/ShockerRacing
YouTube: YouTube.com/ShockerRacing
Snapchat: @ShockerRacing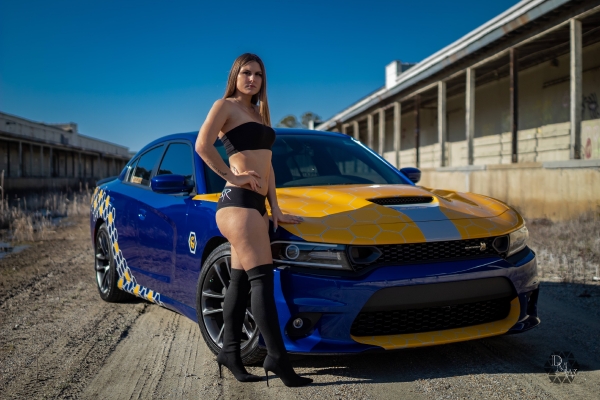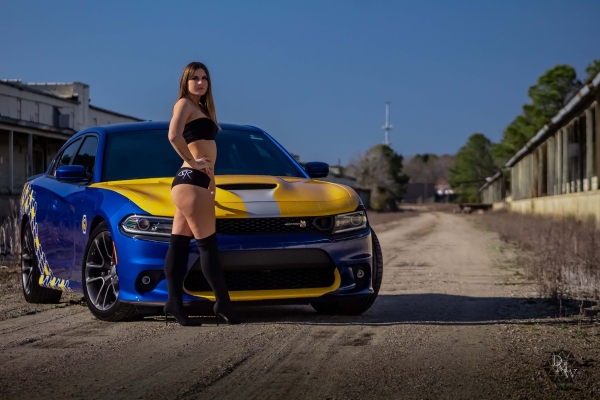 DON'T MISS - SALLY TRAVIS' SECOND SHOOT FOR SR: