Josie Jordan Joins the ShockerRacing Girls
Written by Bex Russ Thursday, 06 May 2021 10:34
As soon as our newest model Josie Jordan mentioned she was from Chattanooga, TN, I immediately thought of the the Eric Church contemporary country song, Chattanooga Lucy. With a slight rewrite, sing it with me, "Oh my, my Chattanooga Josie! Woman, what it is you do to me? Forbidden fruit, it sure is juicy! You got me comin' around, comin' around! Oh my, my Chattanooga Josie! Break me easy or bend me bluesy. Hold on tight or hold on loosely. Keep me comin' around!" Pretty catchy right? Well keep reading to learn all about our newest model, Josie, and her first juicy feature for ShockerRacing:
 
Even though Josie is from Chattanooga she chose to shoot her first shoot in two prime locations of Tennessee. She took the opportunity to head to Nashville and Knoxville, TN. Josie tells us, "I loved the views at the shoot locations. I don't visit Knoxville or Nashville very often so site seeing was my favorite part. Along with my boyfriend and other friends boosting my confidence while I was taking the pictures! I had such a blast!" Josie and her boyfriend, Ethan Richard, planned a fun road trip to get some epic shots with their friend Justin's 335i BMW and Josie's 2010 Camaro SS. Her Camaro has a hefty list of modifications to get her to 500hp:


Full bolt on
Redline Dual Valve Spring kit with titanium Retainers
Performance Race Lifters
MLS Head Gasket
ARP 2000 Head Bolts
Ls3 valley cover
.80 Pushrods
Long tube headers
3" x pipe
Intake
Custom exhaust
160 thermostat
Tr55 spark plugs
Carbon fiber hood
ZL1 Wheels with 275/315 staggered
Carbon spolier
Hurst short shifter
Upgraded rotors, pads, and calipers

Like most of our models. Our page and community got them interested in joining our enthusiast family. This is no different for Josie, but we will let her keep explaining, "I was first interested in ShockerRacing when I started my car account. I was looking for car accounts to follow. When I saw a page where beautiful models are posted. Even better than that, nothing bad was said about them. Positivity only pages like this are pages that help these models promote themselves. There are never any posts that say "car or girl?". They are getting recognized for their beauty and hard work they have put in to get to this point of their account. I would love to be a part of the ShockerRacing family because the girls here support other girls. I also want to help others start their journey in modeling through inspiration like ShockerRacing is helped me to do."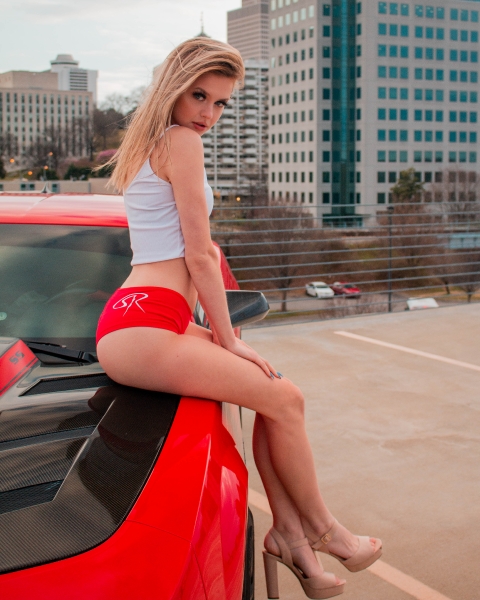 Josie's kind words melted our hearts. She continued with explaining not only her favorite SR Model but someone who inspires her on her day-to-day life. "Sarah aka @Sen.cityy is a huge inspiration to me. As soon as I started to follow people on Instagram, she was one of the biggest pages I've ever found. She is all about taking care of herself and motivating others through her progress. She has motivated me to keep creating content as well as making my body better for ME." We love that for her!
Josie has always been apart of the car scene. Keep reading her interview to learn more about her passion and interest in the community:


SR: What was your first car?
Josie: My first car was a black Nissan 350z. I got it when it was stock. At the end of its journey, it had about $10,000 worth of mods to it. It was static on blood red Forgestar f14s. I replaced the stock bumper with a Nismo front bumper and added a duckbill to the rear. New headlights, front splitter, exhaust, and other small details.

SR: We know you drive a 2010 Camaro SS. If ShockerRacing was going to pay for any mod to your car no matter what the cost, what mod would you choose?
Josie: I would choose to get new wheels. I have wanted them since I got my car. That is the only thing that I want to mod on the car at the moment since everything else is already done to it. I've wanted the Rohana RFX11 in brushed titanium since I got my baby. 

SR: What is your dream car?
Josie: My dream car is a Mclaren 720s in Memphis Red or Lantana Purple.

SR: If you could travel and have your dream car anywhere in the world, where would you go?
Josie: I would go to Dubai. I have always dreamed to go there and if I had my dream car there too, I would be set for life!

SR: What is your favorite automotive event of the year?
Josie: Riverside Chattanooga or Slammedenuff Gatlinburg. I have always loved the big car shows but these two events were the first two events I ever went to. They will always have a special place in my heart. I have met so many wonderful people at both events and keep doing it over and over every year.

SR: Are you originally from where you live now?
Josie: I am originally from Chattanooga. I don't have plans on leaving because I love it here! All of my family lives within thirty miles of each other.

SR: What modeling experience do you have?
Josie: I used to model for the Hurd Agency out of Nashville. I was there for about two years. I did commercials and fashion shows for them. I have also been modeling unofficially on cars and by myself for two years now.

SR: You and your boyfriend seem to have a great connection. Tell us more!
Josie: Ethan and I have been together for almost two years and counting. He is 20 years old and he is my partner in life and in work. We met at a car meet and the next day we had a photoshoot with my Z. Since then, he is my photographer for most of my shoots I have. We both motivate each other to learn new and better techniques of everything we do especially photography!

SR: What nicknames do you have?
Josie: Josh is my nickname because a lot of my friends are boys. We always joke around when I'm not wearing makeup that I look like a guy. Josh just came naturally and it stuck!

SR: What's your favorite food?
Josie: Anything that has sugar in it. I love cake and cookies. Especially Crumbl cookies!

SR: What's your favorite Pizza topping?
Josie: I'm very basic when it comes to pizza. I love just a classic pepperoni pizza!

SR: Include two fun facts about you that people don't already know.
Josie: I'm going to graduate college as a CPA (certified public accountant) at 20 years old! I was raised on a goat farm and I have a pet turkey named Mr. Gobbles.

SR: Include your favorite quote.
Josie: This is such a hard question because there are so many that I have in mind. I'm going to have to go with, "You must tell yourself, 'no matter how hard it is, or how hard it gets, I'm going to make it'" - Les Brown
If you enjoyed getting to know Josie, make sure you follow her social media. She is pretty active with shoots and events. She may be at one near you soon!

Social Media(IG, FB, Twitter):
Model/First Car Owner: IG - @jos.zzz Twitter - josielauren6Â TikTok: josielaurenjordan

Photographer: IG - @er.visuals

Second Car Owner: IG - @justin_f30
Follow ShockerRacing on our Social Media: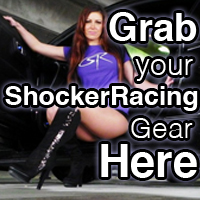 Instagram: @ShockerRacing
Twitter: @ShockerRacing1
Facebook: Facebook.com/ShockerRacing
YouTube: YouTube.com/ShockerRacing
Snapchat: @ShockerRacing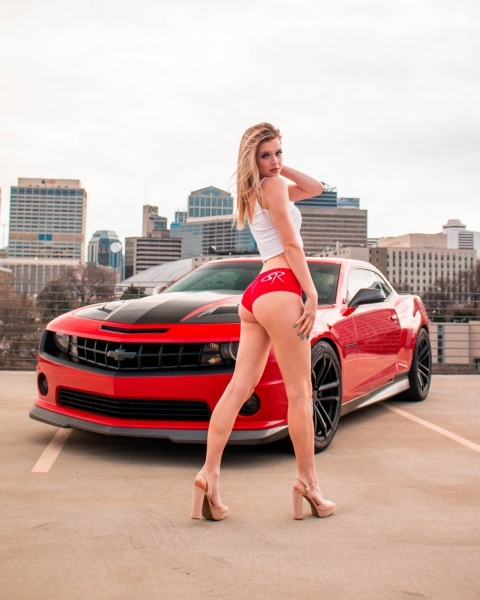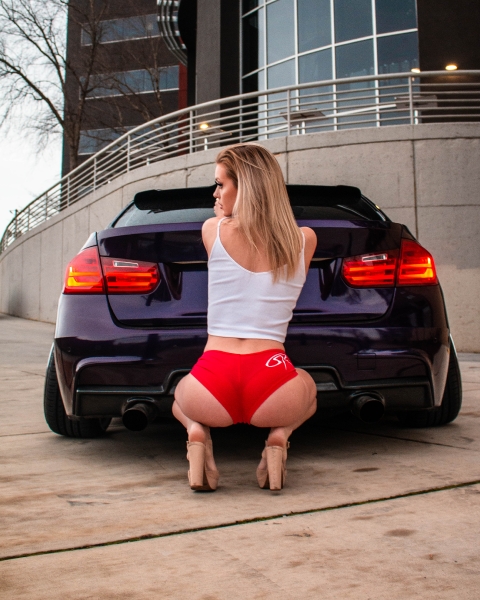 DON'T MISS - MIRANDA'S SECOND SR GIRLS FEATURE: