Written by James Monday, 12 January 2015 18:40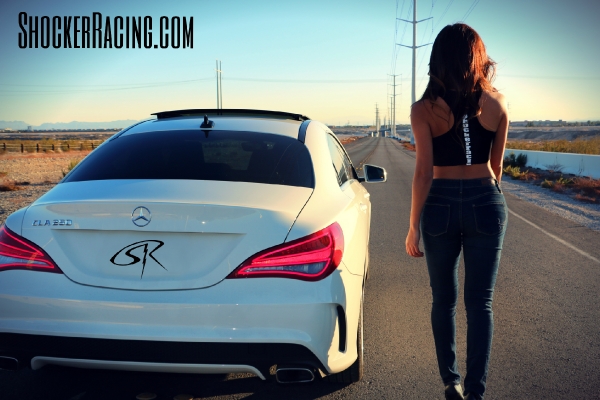 Many people don't realize that ShockerRacing has been around for 14 years or that the ShockerRacingGirls all began back in 2006.  Early on we had two photographers that we worked with. Jon Mulkey was one of them and in 2008 he did an amazing shoot with 18 year old Christy Rios(@Chriistyluv) and her Mazda 3.  This was one of Christy's first gigs and just the beginning of an exciting modeling career.  More recently, you could find Christy repping Continental Tire at the SEMA Show 2014, she is an official General Tire model for 2014 and 2015 and you can find her in both the DSport Magazine and Dirt Sports Off Road Magazines 2015 Calendars. SR is lucky enough to have Christy return and you're going to want to click the link to see our interview and more pics with Ms. Rios and her brand new 2015 Mercedes Benz CLA250!
We reached out to Christy, the 25 year old Las Vegas native, with some interview questions and this is her response:
"Christy here! Glad to be working along side Shocker Racing once more.  I am a former Shocker Racing Model, back even better (at least I think so).  I was interested in modeling while attending high school.  Starting out, I'd attend local car meets and shows where I was frequently asked about work.  Shocker Racing was actually one of the first gigs in the beginning of my career.  Sooner than later, I found myself working gigs here and there.  I do work full-time so I try to model when I can.  I always enjoy modeling because I get to meet new people and the crowd is never the same.  I love events because I always have so much fun.  It's also exciting to have someone recognize you!  I truly feel blessed for everything that's come my way so far and I can't wait to see what more there is in store for me."
SR: What is your occupation?
Christy: I am a Cocktail Server and part-time model.
SR: What was your first car?
Christy: My first car was a 2007 Mazda 3.
SR: What do you drive now?
Christy: I just bought a brand new Mercedes Benz CLA250 that is bone stock but I plan on putting a GTR Body Kit on it.
SR: What is your dream car?
Christy: My dream car is an R35 Nissan GTR.
SR: How did you get involved in the car scene?
Christy: My friends in high school were actively involved in the car scene and it's stuck ever since!
SR: What is your favorite automotive event of the year?
Christy: SEMA in Las Vegas!
SR: What modeling experience do you have?
Christy: I've modeled on and off since high school.  I've worked with tv, film, printwork, promotional work, fashion shows, etc.  I've done a lot, but I'm always ready to do more!
SR: Are you single?
Christy: I am engaged.
SR: What is your best asset?
Christy: I like my eyes best!
SR: What is your biggest pet peeve?
Christy: My biggest pet peeve is excessive PDA(Public Displays of Affection).
SR: What are your nicknames?
Christy: Chris and Mexipina... nothing too exciting!
SR: What's your favorite food?
Christy: I always find myself looking for Italian or Mexican food! Yumm!
Here's where you can find Christy Rios on Social Media - IG: @Chriistyluv FB: www.facebook.com/christyyy190
The photographer is BloPhotography - IG: @b2.da.ryan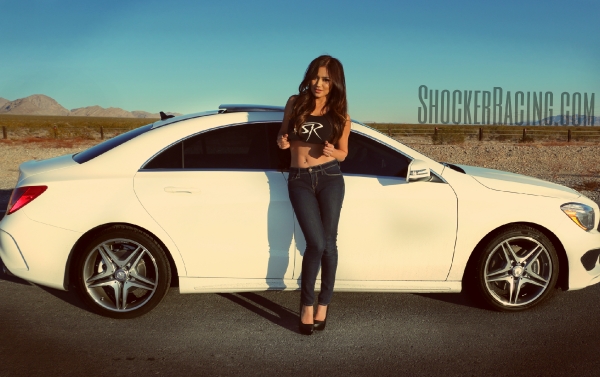 Check out our feature on Ashley Cunningham here: