Payton Conlon - Shoot 3
Written by Bex Russ Monday, 28 September 2020 18:58
2020 has been a rough year, however, thanks to models like Payton Conlon we can make it through the year with a little something to look forward to. Recently our girl, Payton, did an epic shoot for ShockerRacing with popular Arizona car photographer, Josh from Arizona Cars Photography. The pair took advantage of the many isolated and amazing locations around Glendale, AZ. Josh and Payton have a great session for our fans to enjoy and take their minds off the chaos of 2020.
Payton modeled with her 2005 Chrysler Crossfire SRT6 and the photographer's Ford Mustang GT with a Borla Exhaust System. She sported our popular SR Logo Tank Top and killer jean shorts with thigh high booties! The outfit looked fabulous at the many locations Josh picked to shoot the cars.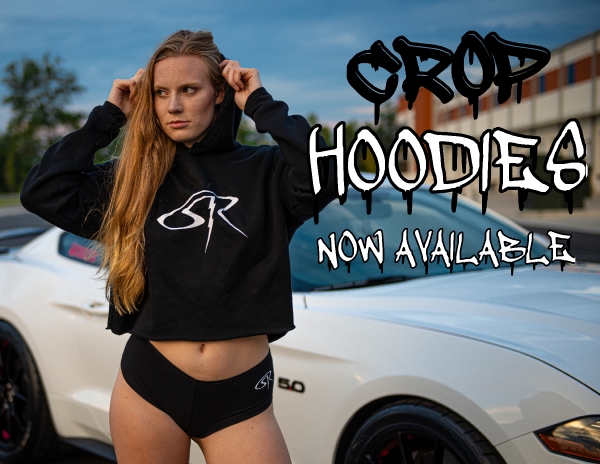 Payton tells us, "Josh had some cool spots picked out around Glendale, including some cool abandoned buildings and of course a car garage!" Here at ShockerRacing we are big fans of both styles of locations for car shoots. The cool tones of the concrete are a perfect soft-box for models to pose with cars. Abandoned buildings are a GREAT backdrop to add depth and a grunge feel to the aggressive cars in the portraits. Payton told us, "Glendale, Arizona has a lot of secluded spots, which I love, because I don't like if there's people around watching. The abandoned building was dopelocation!"
Payton told us she attends many car shows around the Phoenix suburbs. Be sure to follow her social media pages for more information on her next event. You can also reach her on her social media pages to book her for a shoot. Bonus points for anyone booking in Sedona, she is a fan of the location and would love to shoot there.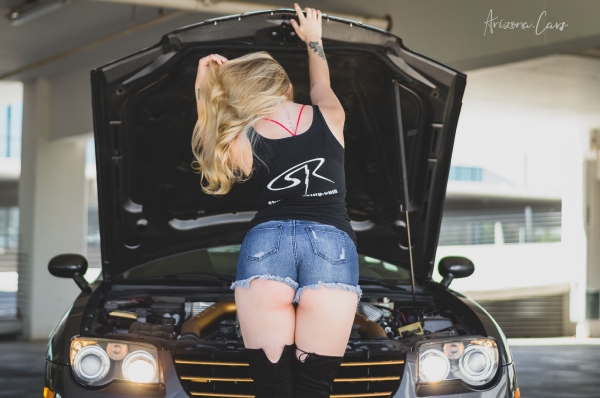 If you missed Payton's previous shoots, you can check them out here:
If you are looking to become a ShockerRacing model. Please email the SR team at This e-mail address is being protected from spambots. You need JavaScript enabled to view it for more information.

Follow the crew:
Model: Payton Conlon - IG: @that_srt6_chick Snap: payton_satan
Photographer: Josh - IG: @Arizona.cars
Follow ShockerRacing on our Social Media: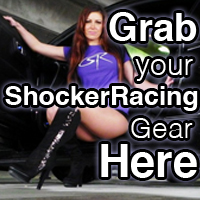 Instagram: @ShockerRacing
Twitter: @ShockerRacing1
Facebook: Facebook.com/ShockerRacing
YouTube: YouTube.com/ShockerRacing
Snapchat: @ShockerRacing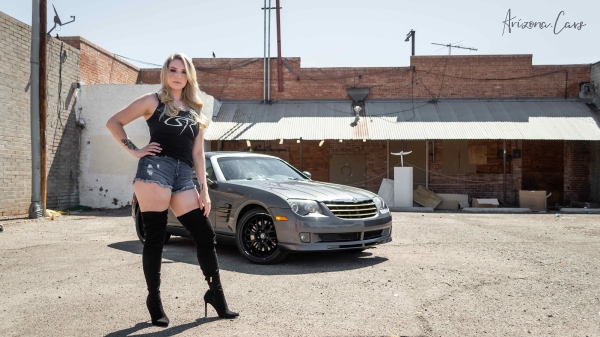 PAYTON'S FULL PHOTO GALLERY HERE
PAYTON'S FULL PHOTO GALLERY HERE
PAYTON'S FULL PHOTO GALLERY HERE
PAYTON'S FULL PHOTO GALLERY HERE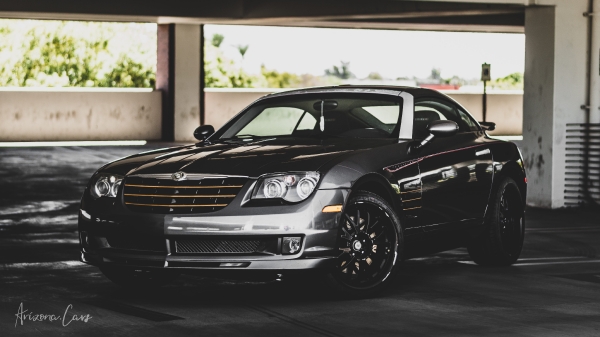 PAYTON'S FULL PHOTO GALLERY HERE
DON'T MISS - LIV GRACE'S LATEST SHOOT HERE: