Written by James
Monday, 07 April 2014 00:00
When ShockerRacing decided to do a feature on this wild Z06 Corvette we knew we had to find a model for the photoshoot that would match the attitude and sexiness of the car.  Enter Jamie Barwick a linemen for the Legends Football League's Chicago Bliss. We knew that since Jamie plays linemen for the LFL, that meant that not only was she strong but also beautiful... just like Tom's fully built 2002 C5 Corvette Z06.
Read more: Tom's F1 Procharged 2002 Corvette Z06 featuring Jamie Barwick from the Chicago Bliss
Written by James
Wednesday, 16 January 2013 10:23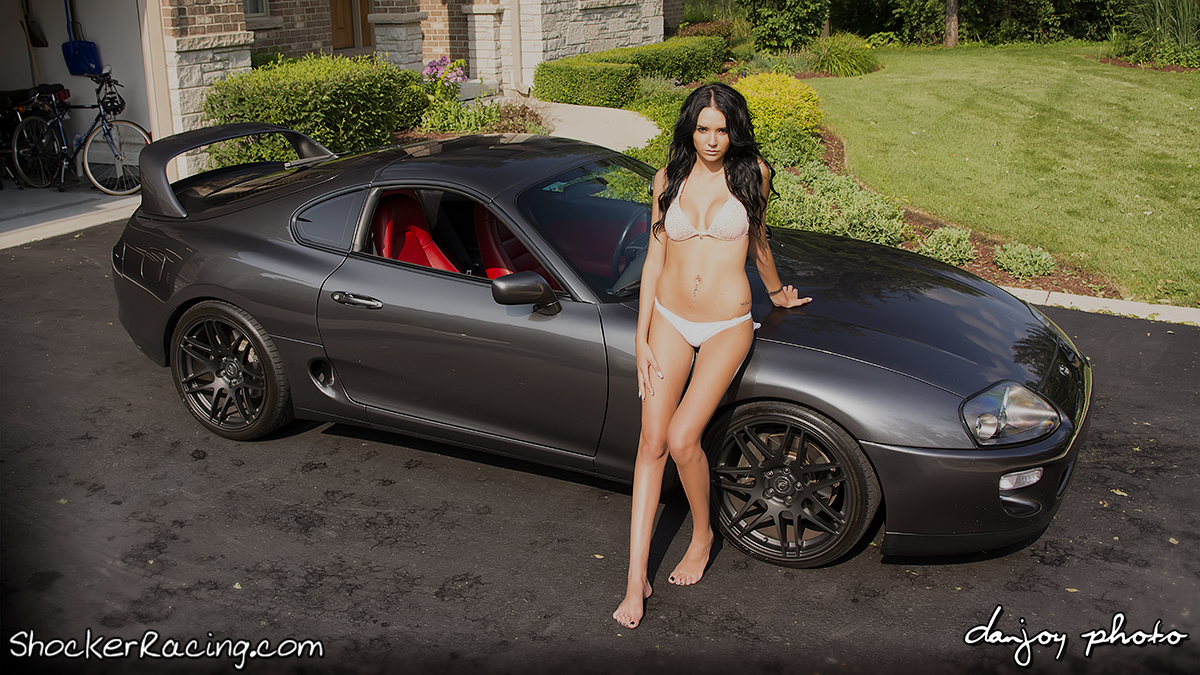 This is a one of a kind Toyota Supra Built by Titan Motorsports in Orlando, FL. Completely rebuilt from the ground up starting life as a Black 1998 Toyota Supra Turbo with over 100,000 miles on it.  The car was repainted with a Ferrari Grigio Silverstone Gunmetal Paint after much time was spent making sure the body was perfect and even shaving off things like unnecessary markers and the antenna. In August of 2014, we completed a photoshoot with the Supra and Model - Angela Angelovska shot by Dan Joy Photography.
Read more: Mook's 1998 Toyota Supra Turbo ft. Angela Angelovska
Page 34 of 34